Astaxanthin Is the Antioxidant You Never Knew You Needed
August 03, 2018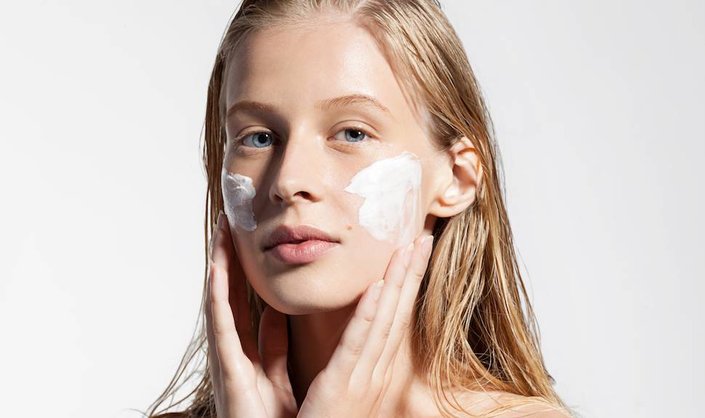 When you're shopping for new skin care products, one of the first things you should always do is check the ingredients listed on the label. If you're familiar with the benefits of popular skin care ingredients — think: hyaluronic acid, vitamin C, retinol, glycolic acid, and more—it becomes easier to determine whether or not the product you're about to pick up is going to deliver. Where things get tricky is when you come across an ingredient you've never heard of and/or have trouble pronouncing. But fear not—that's where we come in. At Skincare.com, we do our best to break down key skin care ingredients you need to know about, so you can not only be a more educated shopper but truly get the most benefit out of your skin care routine.
So, in true fashion, we're chatting about a little-known skin care ingredient called astaxanthin. The name of this antioxidant may leave a huge question mark floating above your head, but all that is about to be taken care of. We chatted with board-certified dermatologist, and Skincare.com consultant, Dr. Dendy Engelman for the inside scoop on astaxanthin, plus why it deserves a spot in your skin care arsenal.
What Is Astaxanthin?
While saying or spelling astaxanthin can be difficult, deciding whether or not you should add products with it into your routine shouldn't be. That's because it's a great ingredient for your skin, according to Dr. Engelman. She explained that astaxanthin is an ingredient with antioxidant properties. While known for its vast use in the medicinal industry, astaxanthin has been shown to improve the appearance of visible signs of aging, texture and hydration of the skin when applied topically.
Why Should You Use Astaxanthin?
Astaxanthin can deliver an array of benefits to your skin, according to Dr. Engelman. "Clinical studies have shown that it increases moisture retention and elasticity and decreases the appearance of fine lines and wrinkles," she says. So, if your skin problems range from aging to dryness, this antioxidant is calling your name.
Not only is this ingredient beloved for its moisturizing benefits, but Dr. Engelman also says that it's beneficial to tie this antioxidant into your daily sun protection routine. Research has shown that astaxanthin can make an ideal post-sun ingredient.
Where Can You Find Astaxanthin?
While the most common form of this ingredient is found in pill form, there are tons of serums and creams on the market that are formulated with it. One of our favorite astaxanthin-formulated skin care products is the Biotherm Liquid Glow Skin Best, which can help smoothen and enhance the look of your skin. In addition to being formulated with astaxanthin, the formula also boasts a blend of oils, and works to illuminate, nourish, and protect skin.
Read more

Back to top