Astringent vs. Toner — What's the Difference?
March 16, 2021
The skincare world is full of products that seem similar, yet differ in small but important ways. Prime examples: salt scrubs and sugar scrubs, balms and ointments and, our subject of the day, toners and astringents. Ahead, we're breaking down what a toner and astringent are and which skin types each is best for. 
What Do Toners or Astringents Do for Your Skin?
Both are water-based solutions that help cleanse the surface of the skin of pore-clogging impurities, dirt, residue and excess oil and balance the skin's pH. Depending on the formula, toners can also help moisturize skin to address dryness or brighten dull skin. Astringents are usually more potent than toners. In addition to cleansing, they are typically used to help tighten the appearance of pores. Toners tend to be milder and less drying than astringents.
What Skin Types Can Use Them?
Due to the varying formulas, it's important to take your skin type into consideration before choosing a toner or an astringent. Here's what we recommend:
Dry Skin Types Should Use Toners
Because astringents can be formulated with alcohol that can dehydrate, it's not the best choice for dry skin. Instead, reach for a hydrating, alcohol-free toner. We recommend Vichy Pureté Thermale Face Toner. The alcohol-free, ultra-gentle toner helps remove lingering cleanser residue and impurities, while moisturizing the skin for a clean, refreshed complexion.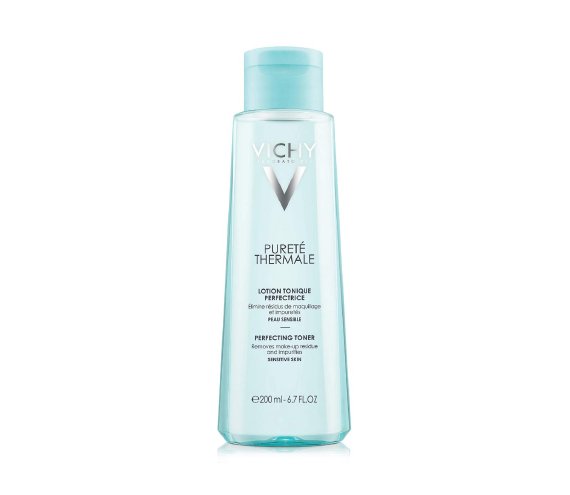 Oily or Combination Skin Types Should Use Astringents
If you suffer from excessively oily or acne-prone skin, you may find benefits from using either toners or astringents. Kiehl's Blue Astringent Herbal Lotion has been created for use after shaving or on oily-prone areas. If you're looking for a toner, reach for the La Roche-Posay Effaclar Clarifying Solution. The formula contains salicylic and glycolic acids to help remove pore-clogging surface dirt, debris and dead skin cells to leave the skin feeling refreshed and toned.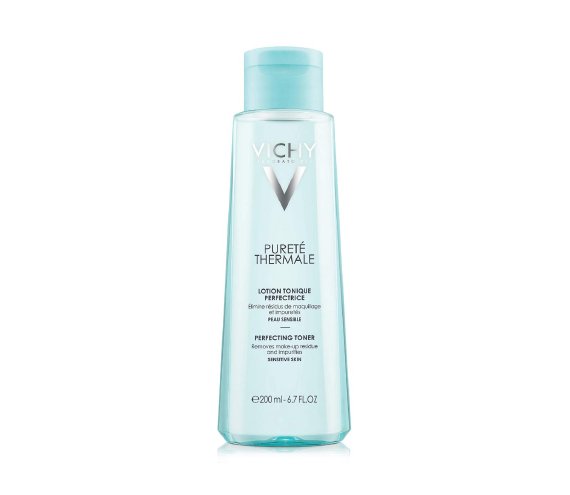 Sensitive Skin Types Should Use Toners
Sensitive skin types should avoid products formulated with alcohol. There are plenty of toners that are designed for use on sensitive skin, like the Thayers Rose Petal Facial Toner. This gentle toner is formulated without alcohol to tone, cleanse and moisturize the skin. Before settling on a toner for your sensitive skin, be sure to scan any product label for ingredients you know may cause you irritation.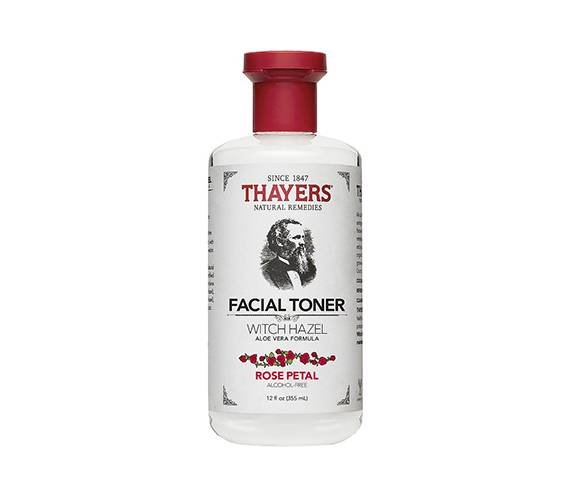 How Should You Use Toners or Astringents?
The suggested routine is to apply either product after cleansing skin in order to help prep it for the rest of your routine and to remove any lingering residue. Soak a cotton pad with your solution of choice and gently sweep it across your face. If you see any signs of irritation, lessen your frequency of use or consider switching to a milder formula.

Keep in mind that mild toners are typically suitable for daily use — up to twice per day. Because astringents are typically more powerful, it's important not to overdo it. Using too much astringent on your oily skin may cause unwanted dryness and potentially even lead to the secretion of excess oil. The bottom line? Pay attention to your skin. If you're new to toners or astringents, test the product on a small patch of skin first to see how it reacts. For best results, always follow the instructions on your product of choice.
Photo: Chaunte Vaughn
Read More: 
Toner vs. Tonic: Is There Really a Difference?
Yes, Body Toner Is a Thing — Here Are Our Favorites
5 Toner Myths You Shouldn't Believe, According to Skin Experts
Read more

Back to top