The Difference Between Tinted Moisturizer, BB Cream and CC Cream
January 13, 2023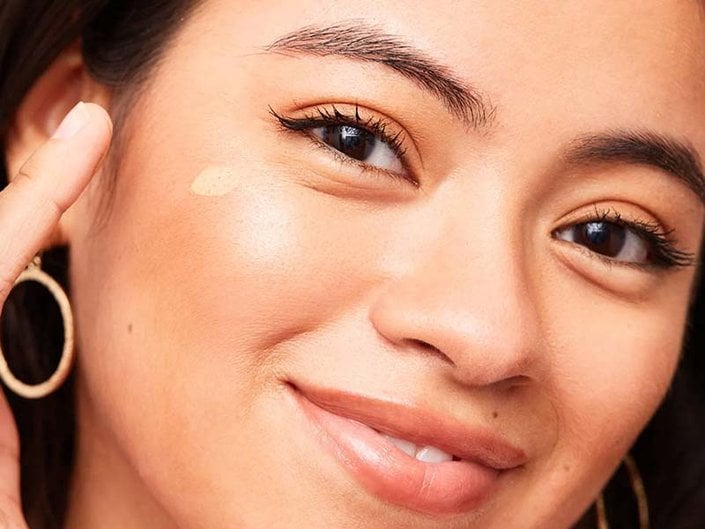 Looking for an alternative to foundation? From tinted moisturizers to BB and CC creams, there are plenty of options to choose from. Though similar, BB creams, CC creams and tinted moisturizers are all different in their own ways. To help shed light on the key differences and the pros and cons of each, keep scrolling.
BB Cream
BB cream is actually short for 'beauty balm' or 'blemish balm.' These all-in-one products — which originated in Korea before landing stateside — usually offer a combination of SPF protection, anti-aging and skin-soothing benefits.
BB creams are more lightweight than your average foundation. They help smooth your skin's complexion by concealing blemishes and imperfections while also priming and moisturizing the skin.
How to Use BB Cream
It's important to know that BB creams aren't formulated with enough broad-spectrum sunscreen to provide adequate sun protection (it's simply an added bonus of most formulas!). So, don't swap out your daily sunscreen use in favor of a BB cream.
BB cream should be the last step of your base makeup routine. Start with a moisturizer, then your favorite broad-spectrum sunscreen, then layer on a BB cream. Be sure to reapply your SPF throughout the day (at least every two hours) to help keep your complexion protected against the sun's rays.
Want a little more coverage? You can always apply concealer and powder on top of a BB cream.
If you want to try a BB cream out for yourself, we recommend trying the L'Oréal Paris Magic Skin Beautifier BB Cream. The sheer, lightweight formula contains color-adjusting pigments that flex to fit your skin tone, in addition to vitamins C and E.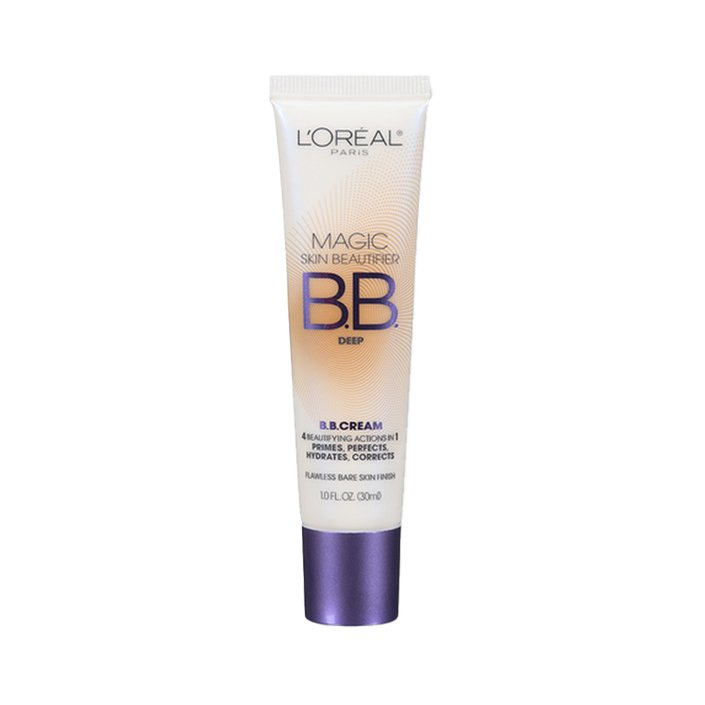 CC Cream
While BB creams and CC creams are similar, there's one key difference that makes them completely unique from one another: CC creams, also known as color-correcting creams, are meant to reduce the look of redness or discoloration.
A CC cream typically has fuller coverage than a BB cream because their main job is to act as a color corrector. They're great if you want to combine the skincare benefits of a BB cream with the flawless coverage of a foundation.
How to Use CC Cream
Similar to BB cream, you should apply CC cream after you apply your moisturizer and sunscreen. Remember to reapply sunscreen throughout the day to protect your skin. Follow up with the rest of your makeup routine.
Some of our favorite CC cream formulas include the IT Cosmetics CC+ Nude Glow Lightweight Foundation + Glow Serum With SPF 40 and the Dermablend Continuous Correction CC Cream SPF 50+. Both options will even out your skin while providing an added layer of sun protection and skincare benefits.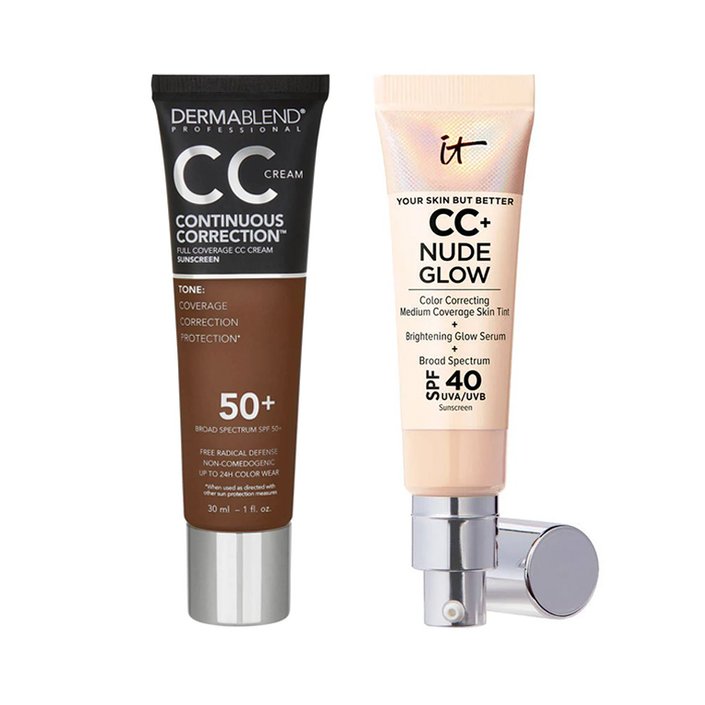 Tinted Moisturizer
Tinted moisturizer, in essence, is exactly what it sounds like — a moisturizing cream that has a a subtle tint to it. They're easy to apply with your fingers, a brush or a sponge and are a reliable go-to for no-makeup makeup days.
The upside to tinted moisturizers is that they offer barely-there coverage with a lightweight feel and perfect your skin's tone. Due to the lighter coverage, however, tinted moisturizer may not completely hide blemishes and imperfections.
How to Use Tinted Moisturizer
You can apply tinted moisturizer on top of a regular moisturizer and sunscreen. A traditional moisturizer typically has more hydrating ingredients than a tinted moisturizer, so you won't want to skip it.
For a sheer, lightweight veil of coverage, reach for a tinted moisturizer like the L'Oréal Paris Skin Paradise Water-Infused Tinted Moisturizer or the Maybelline New York Fit Me! Tinted Moisturizer.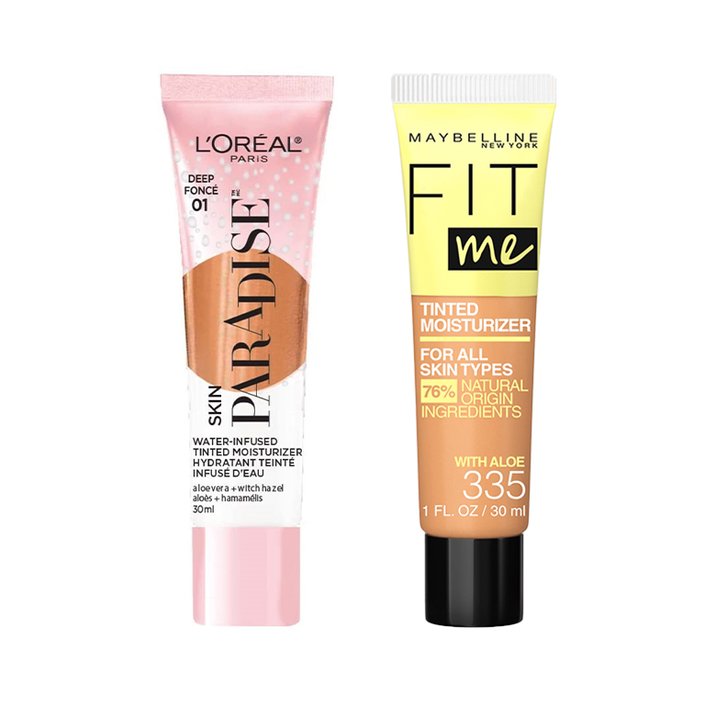 Should You Use BB Cream, CC Cream or Tinted Moisturizer?
Reach for a tinted moisturizer or BB cream if you're looking to even out the appearance of your skin's tone while hydrating it at the same time. If you're looking for something a little extra (think: anti-aging benefits, a primer, better coverage of imperfections, SPF, etc.), go for the CC cream instead.
Read more

Back to top