5 Ingredient Combinations to Try for Healthier, More Hydrated Skin This Winter
January 11, 2021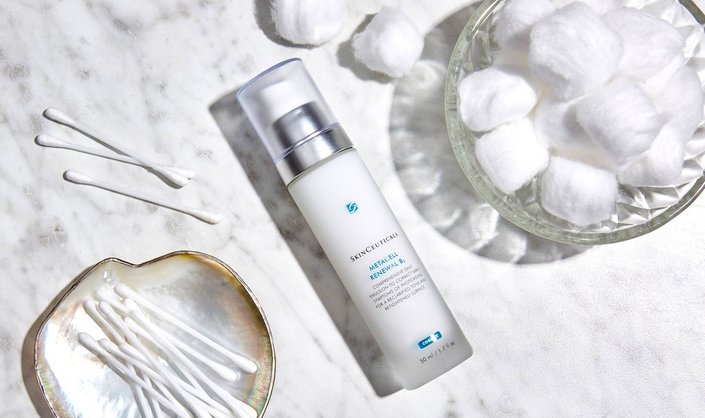 When you think of the term "power duos," certain superheroes or famous couples probably come to mind. But if you're skin-care obsessed like us, your mind goes straight to ingredient combinations. Sure hyaluronic acid and niacinamide are effective on their own, but pair them with the right complementary ingredient and you've got a game-changing mix. To help amp up our winter skin-care routines, we asked four skin experts to share their best hydrating ingredient combinations. Read on for their power duo (and one trio!) picks. 
Hyaluronic Acid + Niacinamide
If you have acne-prone and dry skin, or are finding that your acne products are dehydrating your complexion, this is a duo you want in your routine. "Niacinamide is not only an excellent anti-inflammatory, but actually helps to get rid of acne," says Taylor Worden, celebrity facialist and founder of Taylor Worden Skin. "Hyaluronic Acid holds 1,000 times it's water weight and is an amazing moisturizer. Combining these two help reduce acne, calm your skin and keep your skin moisturized." 
Try: L'Oréal Paris Revitalift Derm Intensives 1.5% Pure Hyaluronic Acid Face Serum + SkinCeuticals Metacell Renewal B3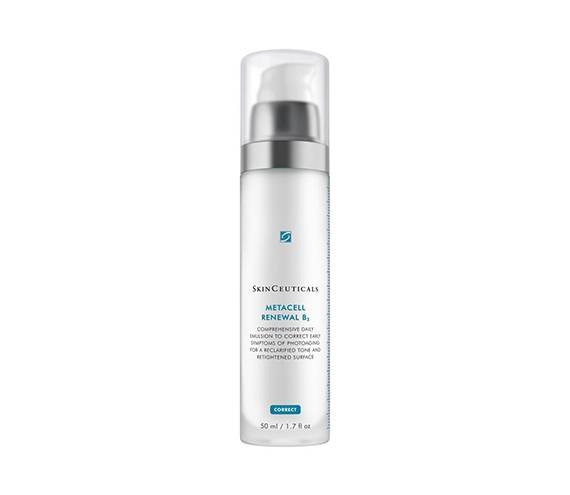 Vitamin C + Sunscreen
This is a combination Dr. Joshua Zeichner, a board-certified dermatologist based in NYC, recommends using year-round. Together, vitamin C and sunscreen can help prevent skin damage and premature aging. "Think of your sunscreen like your first line of defense against the sun," he says. "Then antioxidants like vitamin C are like your insurance policy to neutralize free radicals caused by any UV light that penetrates despite your best efforts in wearing sunscreen." 
Try: Alpha-H Vitamin C Serum + Lancôme UV Expert Aquagel Defense 50 Sunscreen
Glycolic Acid + Ceramides
Exfoliating in the winter with an alpha-hydroxy-acid like glycolic acid can help keep your skin smooth and even, plus help your moisturizing ingredients, such as ceramides, penetrate better. "Ceramides protect the skin from the weather aggressors and they actually work better when you are exfoliating your skin every couple days with a chemical exfoliant like glycolic acid," says Worden.  
Try: La Roche-Posay Glycolic B5 10% Pure Glycolic Acid Serum + CeraVe Moisturizing Cream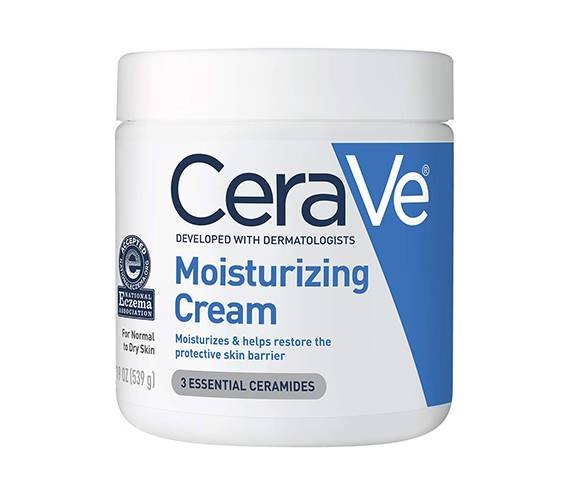 Polyglutamic Acid + Hyaluronic Acid
Polyglutamic acid is a buzzy ingredient that is derived from fermented soybeans, is a peptide and has humectant properties. Nicole Hatfield, esthetician at Pomp, says that the ingredient can hold even more water than hyaluronic acid. "This doesn't mean that you should throw out your hyaluronic acid products though," she says. "The two ingredients actually work very harmoniously together." 
Try: Then I Met You The Giving Essence + Kiehl's Vital Skin-Strengthening Hyaluronic Acid Super Serum
Humectants + Emollients + Occlusives
Humectants, emollients and occlusives are the three main categories of moisturizing ingredients. For maximum benefits, Dr. Hadley King, an NYC-based board-certified dermatologist, recommends incorporating all three into your routine. "Humectants, like hyaluronic acid and glycerin, bind water to the surface of the skin, emollients, like squalene and ceramides, help in skin barrier function, and occlusives, like petrolatum and beeswax, are oils and waxes which form an inert layer on the skin and physically block transepidermal water loss," she says. 
Try: Biossance 100% Sugarcane Squalane Oil + Vichy Aqualia Thermal Rich Cream
Photo: Chaunte Vaughn
Read More:
Skin-Care Ingredients You Shouldn't Mix
How to Combine Skin-Care Acids and Retinols in Your Routine
Why You Need Vitamin C and Retinol in Your Anti-Aging Routine
Read more

Back to top