A Celebrity Makeup Artist Shares His Top Moisturizers for Spring
March 20, 2017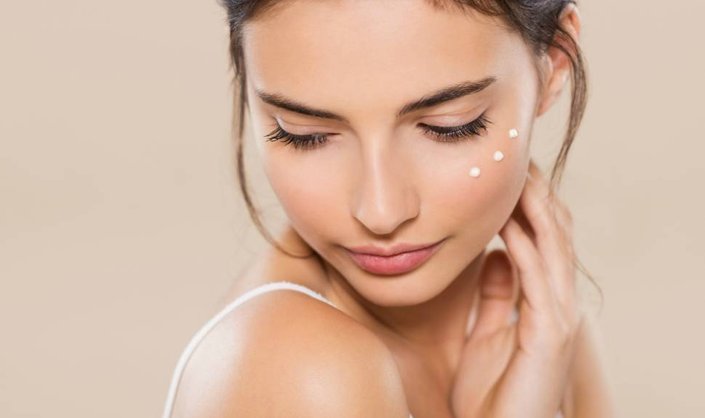 Even though it can feel never-ending, there is a light at the end of this cold, wintry tunnel—and that light is called spring. But before those warmer temps roll around, you'll want to prep your skin for the upcoming (and oh-so-welcome) seasonal transition. To help you get your skin care routine ready for spring we tapped L'Oréal Paris Celebrity Makeup Artist Sir John to share his top moisturizers for each skin type. To discover Sir John's picks—and to get a few of his expert tips—keep reading!
Best L'Oréal Paris Moisturizer for Mature Skin
While you may have wanted to reach for a thick, creamy moisturizer during the colder season, as things get set to warm up you can feel free to lighten up a bit and try something new and well…revitalizing! Sir John recommends trying L'Oréal Paris Revitalift Triple Power Intensive Skin Revitalizer. "This moisturizer is your go-to skin care product," he says. "I love to call this the 'Wednesday Morning Routine' moisturizer, because it provides great results in just days—prepping you for the weekend ahead."
The Triple Power Intensive Skin Revitalizer is actually a two-in-one product, containing both serum and moisturizer in its dual-chamber design. The super-concentrated formula of Pro-Xylane and vitamin C—a known gold standard in anti-aging— helps to reduce lines and wrinkles, re-firm elasticity, and re-surface skin surface texture. What's truly great though is that you can start to see results in just three days.
Best L'Oréal Paris Moisturizer for Dry Skin
If the winter weather truly wreaked havoc on your skin and your complexion looks and feel drier than you'd like, concentrate on moisture and look for formulas with hyaluronic acid. L'Oréal Paris Hydra Genius Daily Liquid Care for extra dry skin fits the bill. "This creamy moisturizer is great for those with super dry skin or those who just love a dewy, glowing complexion," Sir John says. "Use this moisturizer for a little skin rehab and deep hydration at least once a week. Another fun tip is you can actually amp-up your foundation with this…after applying foundation just press the cream into your skin to give a dewy, second-skin effect." Hydra Genius is formulated with both hyaluronic acid and aloe water to help to provide instant, continuous, and long-lasting hydration.
Best L'Oréal Paris Moisturizer for Oily Skin
"When the weather jumps around like this it can cause skin to get oily," Sir John explains. Before you think that you should shelve your moisturizer until that oiliness subsides know this: not hydrating oily skin can cause your sebaceous glands to produce even more oil! This is because by not moisturizing you can cause your skin to believe it's dehydrated, to compensate for this the sebaceous glands can kick into overdrive. Reach for a moisturizer that is lightweight and has a mattifying formula, like Sir John's pick, Hydra-Genius Oily Moisturizer. "Just apply all over the skin and follow with a foundation to keep oil and shine at bay,' he says. "This is also a great step to add to your routine so you don't have to use much pressed powder." Like its Hydra Genius counterparts, the matte formula boasts aloe water and hyaluronic acid and provides the skin with long-lasting hydration.
Want to learn more about Hydra Genius? We review each of the Hydra Genius moisturizers here!
Best L'Oréal Paris Moisturizer for Dull-Looking Skin
Whether it was the winter weather or its simply a result of the ticking hands of time, now and then skin can appear dull and lackluster. To combat this lack of radiance reach for a moisturizer that targets dull-looking skin. "Rosy Tone is great because you can use it as a primer for your foundation as it gives your skin this desirable balmy, rosy glow," Sir John says. "After your foundation and powder are applied, lightly press the moisturizer into your skin to break up any staleness and bring a nice blushed tone." Rosy Tone moisturizer is formulated with LHA—or lipo-hydroxy acid—and imperial peony to help renew and revive a healthy-looking tone for visibly younger skin. 
Want more great skin care tips from Sir John? He spills all his skin care secrets here!
Read more

Back to top