Here's How Bifidus Extract Can Help Strengthen Your Moisture Barrier
August 20, 2021
In case you didn't know, the key to keeping your skin looking hydrated, youthful and supple is your skin's moisture barrier. Using moisturizers, serums and sprays help maintain the moisture barrier, especially if they contain ingredients with reparative properties. Bifidus extract, a natural probiotic that can help repair skin, is a must-try ingredient for maintaining the moisture barrier., is found in a variety of skincare products. To find out more about the magic of this ingredient, we consulted with the AVP of Lancôme Learning, Cara Chamberlain. 
What Is Bifidus Extract?
Your skin's moisture barrier, located on the outermost layer of skin, serves as a shield to keep the water inside your body and make sure that bacteria, allergens and pollution stay out. Bifidus extract, a natural probiotic, can help repair signs of damage (read: redness, irritation, breakouts) while strengthening and protecting this important outermost layer.   
Where to Find Bifidus Extract in Skincare
Bifidus extract is often found in  serums. Chamberlain's preferred formula is the Lancôme Advanced Génifique Serum. "This serum can give you younger-looking skin in as little as seven days," she says, "and it really should be one of the first steps in every beauty routine — it's the foundation of all skincare at Lancôme."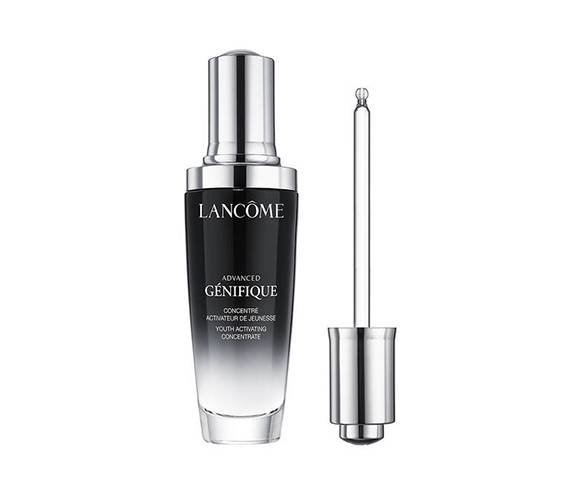 How to Incorporate Bifidus Extract Into Your Routine
In order to replenish your skin's barrier with bifidus extract, consistency is key. On clean skin, apply Advanced Génifique morning and night. Chamberlain says that it plays well with other products, so you can layer it under makeup and other skincare formulas. 
Photo: Chaunte Vaughn 
Read More: 
We Reviewed 4 Top Lancôme Serums
6 Things That Age Your Skin Prematurely
Which Lancôme Foundation Is Right for You?
Read more

Back to top