35 Black-Owned and Founded Skincare Brands to Add to Your Routine
February 02, 2023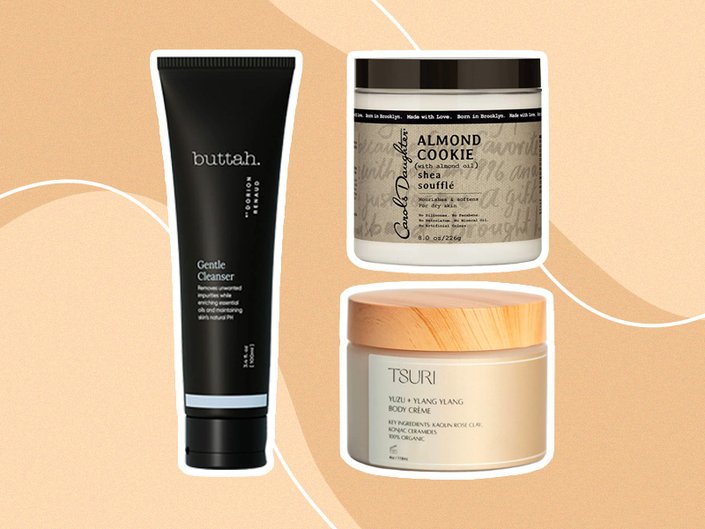 In celebration of Black History Month and in an effort to shine a light on Black leaders and innovators in the beauty industry, the Skincare.com team is highlighting some of the amazing Black founders who have launched their own skincare brands. Some of these beauty bosses, like Shontay Lundy of Black Girl Sunscreen, started their companies because of a lack of products designed specifically for darker skin tones, while others, like Psyche Terry who started Urban Hydration, are seeking to run a mission-driven brand that highlights both equality and high-quality products.
To honor the brands founded by Black entrepreneurs, here's a growing list of skincare companies with products that deserve a spot on your shelf. While you're at it, be sure to also check out our list of Black-owned and founded makeup brands here.
Founded by Lisa Price (aka Carol Price's daughter), Carol's Daughter got its start in the family's Brooklyn-based home and has since become one of the most popular natural hair, scalp and body-care brands. The line is created for all hair and skin textures, types and all beauty needs. After growing in popularity, Carol's Daughter was acquired by our parent company L'Oréal in 2014, but Price is still actively involved in the business. We love the Almond Cookie Shea Soufflé, a nourishing body cream with a delicious sweet scent.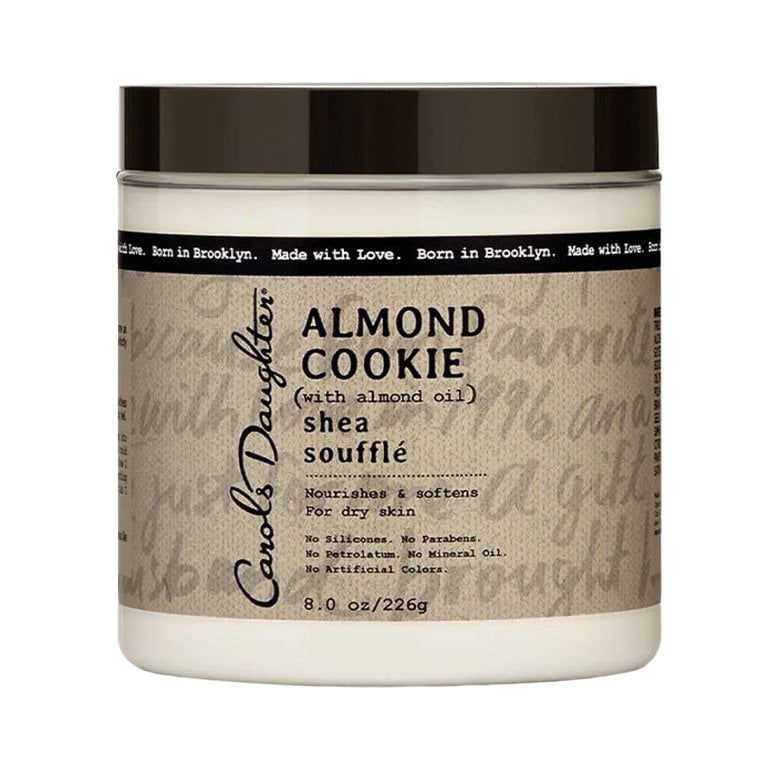 Cofounder Marie Kouadio started EADEM with the intention of bringing women of color together through skincare. Its Milk Marvel Dark Spot Serum, which was formulated by female chemists of color, studied by dermatologists of color and tested on models of color, has quickly become a cult-favorite product for melanated skin.
Eden Gilliam, a licensed esthetician, translated the knowledge she gleaned from her 11-plus years in the skincare industry to create this line of curated, sulfate- and paraben-free skincare products. Her motto? "Wear makeup because you want to," not because you feel the need to cover your skin. You can shop by skin type to quickly and easily find a routine that addresses your skin concerns.
Flora & Noor was born out of founder Jordan Karim's struggle to find halal products that worked for melanin-rich skin. Using her knowledge as a pharmaceutical consultant, she created this halal-certified skincare line packed with powerful and effective ingredients, which includes everything from shea body butters to vitamin C face serums.
In his quest to find products that worked for his oily, acne-prone skin, Jamal Pierre found that most skincare lines either targeted teens or used harsh, irritating ingredients. He created Pierre Performance to help men of all ages, backgrounds and skin types address their skin concerns, with every product ringing in at under $50. Standout products include a spot treatment for acne and a brightening serum that helps tackle hyperpigmentation.
Skincare-obsessed celebrity esthetician Shani Darden trained under a leading Beverly Hills dermatologist before launching her own line. Her simple-yet-effective skincare products, such as her signature anti-aging Retinol Reform Serum, have the stamp of approval from Hollywood A-listers. Darden has also racked up an impressive following on Instagram where she shares her expert tips.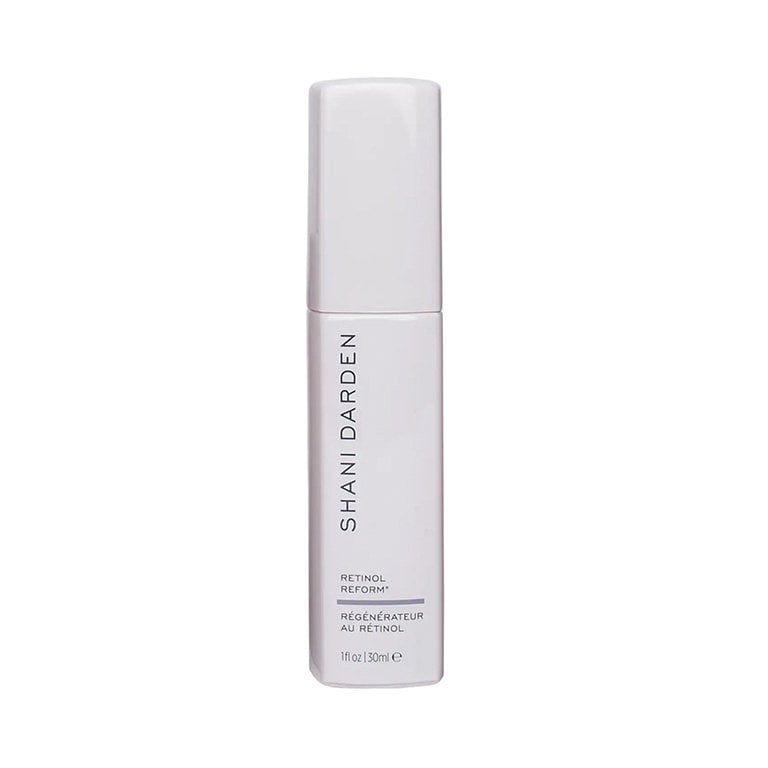 Finding a sunscreen that doesn't leave behind a white cast is a tricky feat if you have a darker skin tone. That's why Black Girl Sunscreen founder Shontay Lundy set out to create a product specially designed for women of color. The brand aims to educate and protect "melanin beauties" worldwide, moisturize melanated skin and remain clean of harmful chemicals.
Want to have your Kaike and use it on your skin, too? That was Keli Smith's idea. In 2015, she founded Kaike, a plant-based skincare company that focuses on celebrating skin. The brand's minimal and multi-use products focus on targeting women of color's skin concerns such as dryness, hyperpigmentation and uneven tone.
Karen Young started her razor and shaving company with a mission to redefine the messages sent by the beauty industry. With the notion that brands inform culture, the brand strives to be conscientious about its language, create efficacious products and help you feel great in your own skin. Plus, the razors are amazing for sensitive skin.
Created by Tatiana Price, skin BUTTR is a natural body and skincare line that leaves skin hydrated and glowing. The brand, which includes everything from body scrubs to facial cleansers and toners, aims to help you simplify your routine with products that work, build confidence in your skin and leave your face and body feeling refreshed and healthy.
Founded by Ashli Goudelock, the Tsuri Company is all about self-care and creating an indulgent, spa-like experience in the comfort of your own home. Goudelock was inspired by her own mental health struggles to create a line of body and homecare products that all emphasize taking care of yourself in some form or another. From aromatic bath salts to body soaps and lotions like the Yuzu + Ylang Ylang Body Crème, the Tsuri Company seeks to promote relaxation and stress relief through body care.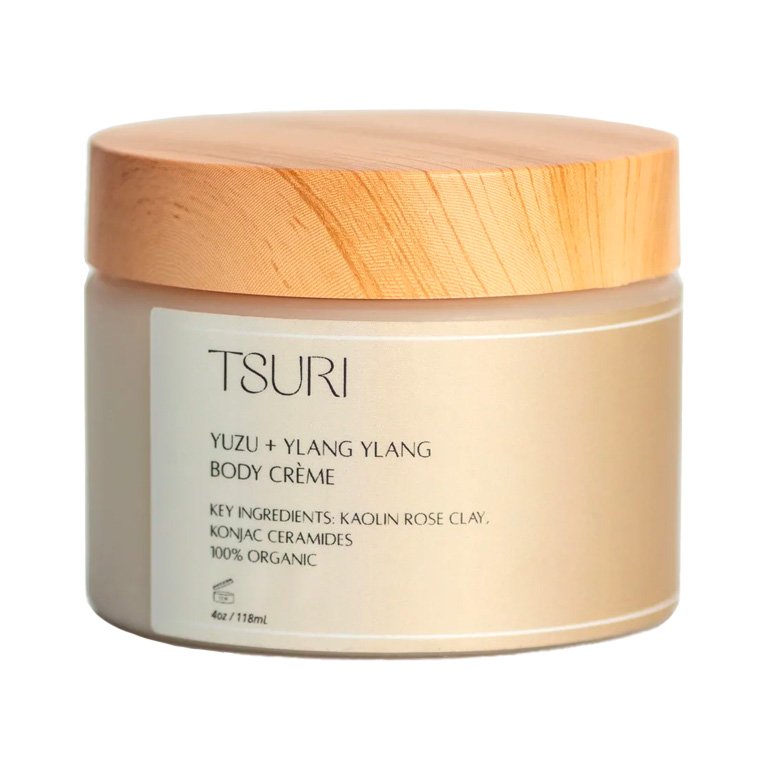 Growing up, Nyakio Kamoche Grieco says she spent a lot of time in Africa surrounded by medicine men, farmers and generational beauty secrets. Memories, including her grandmother teaching her to use crushed coffee beans and sugar cane as a remedy for dry skin, prompted Grieco to found Nyakio. The line, complete with anti-aging oils and cleansing balms, uses formulas and ingredients inspired by global beauty secrets and family traditions.
Ron Robinson, BeautyStat's cosmetic chemist founder, has been an expert in the beauty field for decades. But after reviewing thousands of products, he was essential to launching the company's proprietary brand, which focuses on high-performance, innovative skincare products. If you're in need of a great vitamin C serum, give the Universal C Skin Refiner a try.
With dry skin and discoloration, Ozohu Adoh struggled to find luxury skincare products that worked well for people of color. That's why she set out to create her own luxe line, Epara. The brand sources organic ingredients from all over Africa, is high-quality and consists of scientifically-proven products that work to address a range of skincare issues faced by women of color.
While pregnant, Desiree Verdejo found herself experiencing extreme hyperpigmentation and dark marks. Unfortunately, nothing catered specifically to her skincare needs. Enter Hyper Skin. The brand's hero product, Hyper Even Brightening Dark Spot Vitamin C Serum, is a vitamin C serum packed with natural ingredients that brighten the skin, smooth texture and treat hyperpigmentation.
Founded in 2018 by Dorion Renaud, Buttah Skin seeks to tackle everyday skincare concerns such as dryness, discoloration, oiliness and blemishes — with melanin-rich skin in mind. The brand started with Renaud's appreciation for the nourishing benefits of raw, natural shea butter, and it has evolved to include cleansers, serums, toners and more. For a cleanser that won't dry out your skin, try the brand's Gentle Cleanser.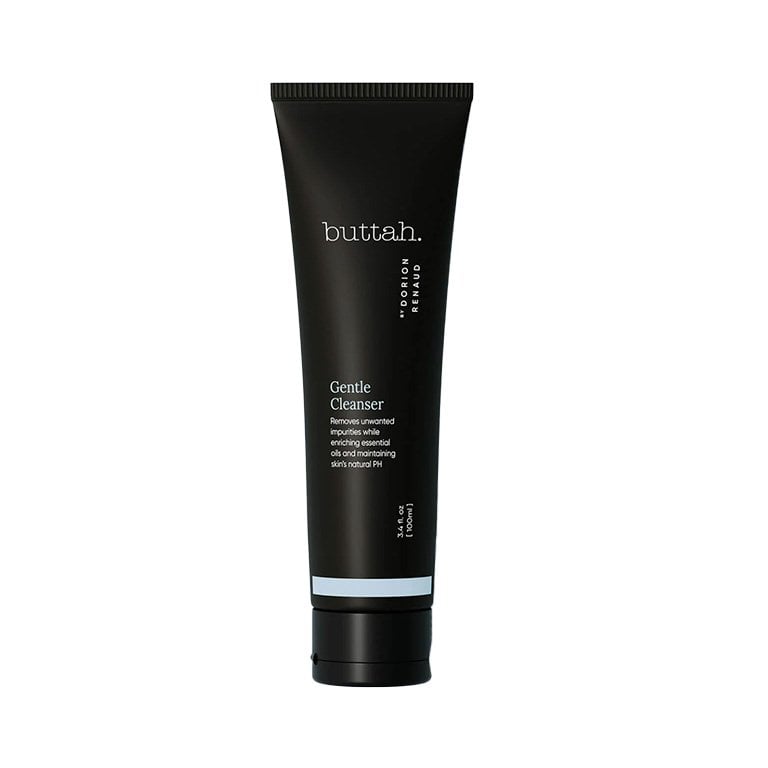 Niambi Cacchioli founded Pholk to welcome women of color into the natural skincare space. She infuses the line with her knowledge of the African Diaspora's healing and herbalist traditions, while creating a narrative that promotes women of color as innovators in culture.
We fully believe that relaxing aromatherapy can change your state of mind, and Aba Gyepi-Garbrah, a certified aromatherapist, agrees. Her love of plant medicine and holistic skincare led her to found Aba Love Apothecary. The brand focuses on handcrafted formulas designed to change the way we see and feel about self-care. Plus, the essential oil-based formulas are both effective and affordable, with serums starting at $22.
Kristen Noel Crawley wanted perfectly hydrated, kissable lips, so she created a handful of products (read: a lip mask and lip scrub) that could make that happen. Fast forward to today and KNC also has ultra-Instagrammable eye masks. Trust us — you'll want to give the collagen-infused products a try.
Akilah Mary-Louise Releford grew up watching her grandmothers (Mary and Louise) making homemade remedies and natural products. That commitment to natural, nourishing and clean beauty products is what inspired her to found Mary Louise Cosmetics. The organic line features everything from body butters and face masks to serums and soaps.
From a quick glance at the cute, colorful Topicals website with its fun fonts and embedded TikToks, you can tell the brand was founded by Gen Z-ers. Claudia Teng and Olamide Olowe were in their early 20s when they started Topicals in 2020 with a focus on science-backed skincare and mental health advocacy. From selfie-worthy under-eye masks to a lavender tube of body serum, you'll want to stock up on all of these adorable beauty buys.
As a professional dancer and choreographer, Jashiro Dean was struggling to find a solution for his aches, pains, bruises and muscle fatigue. With limited options on the market that used natural ingredients, he set out to found Temple Zen. The line is an eco-friendly company that promotes beauty, wellness and healthy living through high-quality products that are infused with vitamins and nutrients to restore and promote natural cell rejuvenation.
Founded by husband and wife team Bjarke Ballisager and Holly McWhorter, Plant Apothecary is an organic, vegan and cruelty-free line of bath, grooming and skincare products. Its products are formulated with a variety of skin types and skin concerns in mind, from dullness to uneven texture and tone. Plus, the founders are committed to upholding an eco-conscious mindset through both formulation and packaging.
Tolu Oye grew up in Nigeria watching her mother collect nuts from shea trees. Her mother used the shea butter, which was extracted from the nut, to address Oye's eczema and her sister's burns and to hydrate their hair. After moving to the United States, she wanted to share the multi-purpose nature of shea butter. That's where Oye Shea Butter came into play. The ingredients are sourced from Nigeria, and the formulas are designed to renew, heal and hydrate the hair and the skin.
Jane Ormon was struggling to find a plant-based skincare line that catered to Black women and their melanin-rich skin. Instead of giving up her search, she decided to create a solution with Nola Skinsentials, a plant-based line that benefits melanin-rich skin tones, as well as all other skin types, because, as she likes to say, "there's no glow left behind." Take a look at her website, and you'll love the fact that she uses untouched imagery of real people to promote her products and mission.
Joy Ekhator, a computer-programmer-turned-beauty-brand-founder, combined the beauty secrets of her childhood in Nigeria with her knowledge of technology to create a plant-powered, high-performance line of luxe skincare. Through her knowledge of African botanicals, she created Lovinah to highlight a modern representation of African beauty traditions while creating a line of skincare that would address hormonal changes, premature aging and visibly improve complexion.
Buying beauty products from Urban Hydration is a great way to not only support a Black-owned business, but also a way to help combat the water crisis abroad. The founder of the brand, Psyche Terry, has pledged to donate one gallon of water to Kenyan school children for every product sold. While the brand's mission is enough of a reason to lend your support, we can also attest that the ultra-hydrating products are must-haves for dry skin.
Dr. Mia Chae Reddy founded Dehiya to celebrate global and time-honored beauty traditions. She was inspired to launch the brand after living abroad and studying under a fourth generation Moroccan herbalist. The influence of her learnings is evident throughout the vegan, plant-based and all-natural skincare line. Most importantly, though, the brand champions diversity and ensures its products are inclusive.
In West Africa, people have been using a towel-like exfoliating tool in the shower for generations. But when Caroline Owusu-Ansah learned that the tool hadn't made its way to America, she decided to bring the West African shower staple to market. Named Luv Scrub, the tool is ideal for smoothing your skin's texture, removing dead surface cells and cleaning your body, and it allows for moisturizers and oils to absorb and penetrate deeper.
Blair Armstrong, a dermatology clinician, founded Gilded Body to share awareness of body skincare. The formulas tout luxurious plant oils and hydrating shea butter to help balance the skin. You can also find sleek marble body brushes that make exfoliation feel like a spa ritual.
Katonya Breaux launched Unsun Cosmetics in 2016. The line offers clean, no-residue, no-white cast sunscreens that are designed for darker skin tones and with the environment in mind. Products include tinted SPF, mineral face sunscreen, body sunscreen and hand cream.
Beneath Your Mask founder Dana Jackson was diagnosed with Systemic Lupus Erythematosus just after her 30th birthday. After struggling with her diagnosis and the changes her body was experiencing, she eventually committed to a cleaner way of life — going so far as to found her own skincare line rooted in her learnings. Beneath Your Mask is a line of luxurious and natural products with essential oils chosen for their restorative benefits.
She'Neil Spence and Nicolette Graves created Base Butter to help Black women redefine the perception of beauty and realize their potential. The line, which creates crowdsourced skincare products for women with oily and combination skin, strives to celebrate the uniqueness of different complexions and help everyone celebrate the skin they're in. Its first product? The Radiate Face Jelly, a lightweight, aloe vera-infused moisturizer that leaves your skin glowy — not greasy.
Trinity Mouzan Wofford wanted wellness to look good, taste good and help you feel like your best self. That's why she started Golde, a line of superfood-boosted essentials in health and beauty. With everything from clean face masks to a matcha turmeric latte blend, the brand has your wellness and self-care needs covered.
Jamika Martin (like so many of us) suffered from acne. But when medications and harsh topicals weren't working, she founded Rosen to bring confidence to acne sufferers, in the form of products with clean ingredients and formulations. The brand also takes all the guesswork out of creating a routine by offering bundles that have everything you need to target your personal skincare concerns.
Design: Juliana Campisi
Read more

Back to top