Should You Cover a Popped Pimple With Makeup? We Asked a Dermatologist
October 07, 2022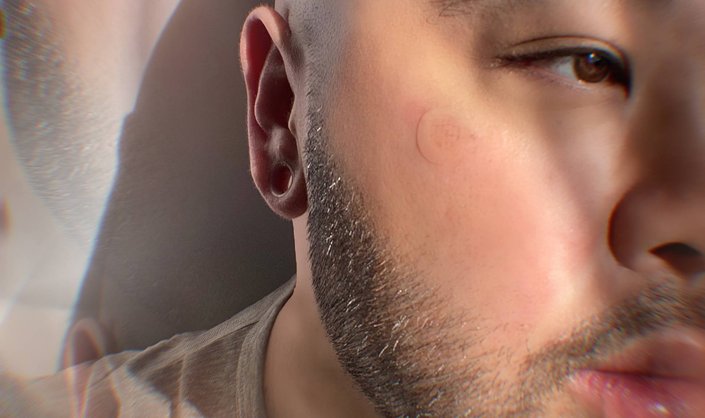 We've all popped a pimple when we know we shouldn't have. And while we can't deny that it gives an immediate sense of satisfaction, it can also give you an irritated, exposed blemish. In an attempt to cover up our bad habit, we usually turn to makeup. To make sure that covering up a popped pimple with makeup isn't doing more harm than good, we consulted with board-certified dermatologist and Skincare.com consultant Dr. Dendy Engelman.
First things first: Know that popping pimples is never an ideal solution to getting rid of blemishes. Pimples should heal on their own to reduce the risk of infection and permanent scarring. Once the damage is done, however, there's no turning back, so here's what to do.
Reach for a Spot Treatment First
According to Dr. Engelman, the good news is that you can put makeup on a freshly popped pimple — after taking a few precautionary measures first, that is. She advises first covering the area with a spot treatment — like the Vichy Normaderm S.O.S Acne Rescue Spot Corrector — to help protect your open pimple from cosmetics. For added protection, apply moisturizer to create a layer of defense between your skin and your makeup. Look for a hydrating formula with acne-fighting ingredients like salicylic acid or benzoyl peroxide to help keep future breakouts under control. By applying a layer of spot treatment and moisturizer before concealer, you can help reduce irritation and discomfort. You might also consider wearing a pimple patch under your makeup, such as the Ollie Belle Cover Dot Acne Care.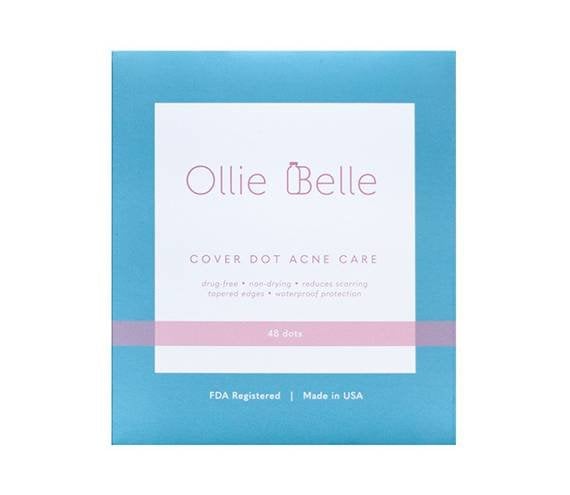 Camouflage With Concealer
Now that you've protected your pimple with a layer of spot treatment, it's time to move on to concealer. Dr. Engelman suggests using a concealer that comes in a squeezable tube or dropper rather than one in a pot or stick to help keep unwanted bacteria at bay. Because our fingers make a great home for germs, she recommends applying your concealer of choice with a brush or the applicator it's packaged with. One of our favorites for covering up blemishes is the Lancôme Teint Idole Ultra Wear All Over Concealer, which you can swipe onto the back of your hand and then pick up with a brush to avoid contamination. When applying concealer, Dr. Engelman suggests using a dabbing motion to add thin layers of product to the blemish and being as gentle as possible.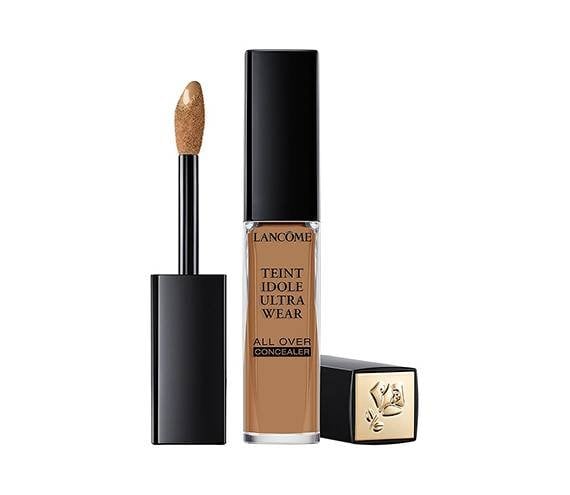 Leave It Be
After spot-treating and concealing your blemish, the best thing you can do is to leave it alone. Keeping your hands off your face can aid the healing process and reduce the likelihood of long-term scarring.
Cleanse Regularly
Cleansing the skin is crucial to maintaining a clear complexion. Be sure to wash your face thoroughly morning and night, especially if you've applied concealer earlier in the day. Try the
CeraVe Acne Foaming Cream Cleanser
, which is formulated with benzoyl peroxide to help clear existing pimples while also preventing new acne from forming. Before heading to bed, follow up with another layer of spot treatment to help your pimple heal while you sleep, and as always, be sure to keep your skin moisturized. Some spot treatments can be drying, so keep an eye on the skin surrounding your breakout. If it appears dry or begins to flake, give your spot treatment a short break and layer on a non-comedogenic hydrating cream, such as the
La Roche-Posay Toleriane Double Repair Face Moisturizer
.
Photo: Juan Miranda
Read more

Back to top