Is Coconut Oil Good for Your Skin? We Asked Dermatologists
March 07, 2023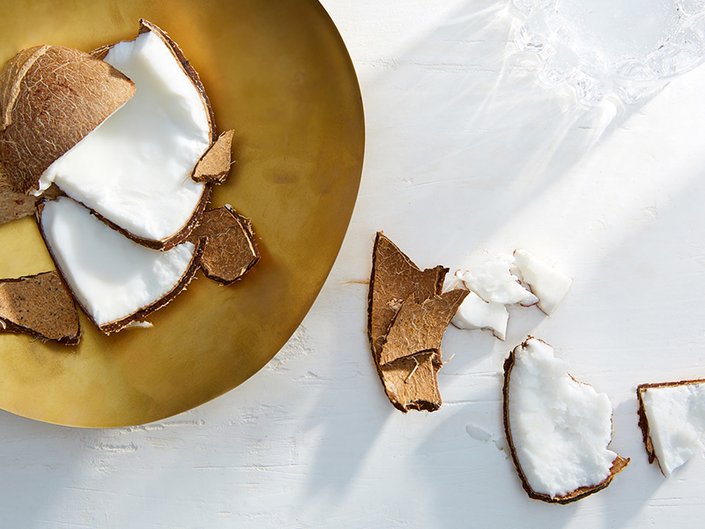 From cleansing to hydrating the skin, we've heard a lot about the benefits of coconut oil. It's a natural ingredient that can be found in a variety of skincare products, and many people also like to apply it directly on to their skin to reap the purported benefits. The popularity of this ingredient made us wonder, though, is coconut oil even good for your skin? To help us figure it out, we turned to board-certified dermatologists and Skincare.com experts Dr. Dendy Engelman and Dr. Dhaval Bhanusali.
What Is Coconut Oil?
Coconut oil comes from the meat of the coconut fruit. Virgin coconut oil is made from the oils of fresh coconut meat, while refined coconut oil is made from dried coconut meat, which is also called copro. According to Harvard University, terms like "virgin" or "extra virgin" coconut oil are not regulated the same way they are with olive oil, and there is not always a difference between the terms. Coconut oil is a major source of fat, primarily saturated fats. It's often used in cooking as a plant-based substitute to butter. Of course, you can also find coconut oil in a bevy of hydrating skincare products, which we will talk more about below.
Is Coconut Oil Good for Your Skin?
"Oil-based products are one of the best ways to add moisture back into the skin," says Dr. Engelman. "They are easily absorbed and penetrate deep into the skin." Facial oils should be applied as the final step of your skincare routine to seal in moisture and prevent water loss. While face oils are highly moisturizing, it is important to note that they do not hydrate your skin. "Hydration is the rate at which your skin absorbs water into the skin cells," Dr. Jeanette Graf, a New York-based board-certified dermatologist and Skincare.com consultant, previously told Skincare.com. "Whereas moisturizing refers to the process of water being locked into the top layer of the skin."
Benefits of Coconut Oil for Skin
Coconut oil is a deeply moisturizing ingredient that locks in moisture and creates a barrier on dry, damaged skin. It's great for layering on top of hydrating ingredients, such as hyaluronic acid, ceramides and glycerin. It's also multipurpose, so it can be used in different ways to treat dryness on your face, body and hair.
Coconut oil is also rich in fatty acids, which are a key component to maintaining soft, smooth skin. "Fatty acids are essential for the formation of healthy skin cell membranes," board-certified dermatologist Dr. Karen Sra previously told Skincare.com. "They help by maintaining the skin barrier and locking in moisture."
Are There Any Side Effects to Using Coconut Oil on Your Skin?
"I don't like coconut oil for the face as it can clog pores and cause breakouts," says Dr. Engelman. "It ranks very high on the comedogenicity scale." Dr. Bhanusali agrees, saying, "some skin types — particularly oily, acne-prone skin — shouldn't use it." If you don't have an oily or acne-prone skin type, though, and you want to try using coconut oil to hydrate your skin, Dr. Engelmen recommends reserving the ingredient for body application. Most skin types can also get away with applying skincare products that contain coconut oil to their face, as opposed to applying pure coconut oil alone.
How to Use Coconut Oil for Your Skin
Shave With It
If you've run out of shaving cream and are in a pinch, reach for coconut oil. The oil's consistency resembles that of a thick shaving cream, which can help the razor glide smoothly over your skin, making it less likely you'll end up with razor bumps.
Massage It Into Your Cuticles
If your cuticles are dry, try applying coconut oil to moisturize.
Add It to Your Bath
Ready for a relaxing bath? Take it to the next level by adding a ¼ cup of melted coconut oil. Not only will it give your bath a soothing tropical smell without using any artificial fragrances, but the added oils will also leave your skin feeling hydrated and smooth.
Try It in Place of Body Lotion
To nourish your skin and leave it looking radiant, apply coconut oil all over your body immediately after a shower (or a coconut oil-infused bath!).
Use It As an Oil Cleanser
Coconut oil makes an easy and inexpensive first step in a double cleansing routine. Remove stubborn waterproof mascara, eyeliner and longwear foundation by gently rubbing a scoop of coconut oil onto dry skin. Massage the oil into your skin to remove makeup the same way you would with an oil cleanser or cleansing balm, then wet your face and wash away the remaining oil and makeup with a water-based cleanser. Your skin will feel soft and clean in minutes.
Apply It As a Hair Mask
Nourish your hair and scalp with a palmful of coconut oil. For maximum softness and shine, leave the coconut oil in for as long as possible — you can cover your hair with a bonnet if you choose to wear it overnight. Shampoo well to wash out the oil. If you have thick hair, you can apply the oil from root to tip. Those with fine hair should only apply the oil to their ends in order to avoid flat hair and a greasy-looking scalp.
Seal in Your Lip Balm
Give dry, chapped lips some TLC by applying your favorite hydrating lip balm, then adding a small amount of coconut oil on top. The coconut oil will create a barrier that seals in moisture and keeps your lips supple and soft.
Mix Up a DIY Lip Scrub
Another way to treat dry, flakey lips is to mix a little bit of coconut oil with sugar to make a homemade lip scrub. The sugar granules will lightly exfoliate your lips so they can better absorb hydrating lip products and look smoother under lipstick, while coconut oil will lock in moisture. Gently massage the scrub onto your lips with a finger, then wipe it away with a warm, damp towel once you've finished sloughing off the dead skin.
The Best Skincare and Hair-Care Products With Coconut Oil
For smooth, lustrous hair that remains flyaway-free for up to 24 hours, reach for this oil by Garnier Whole Blends. The formula fights frizz even in high humidity with a silky combination of coconut oil and cocoa butter. The scent is a warm and fragrant mix of vanilla and coconut that will leave your strands smelling as good as they look.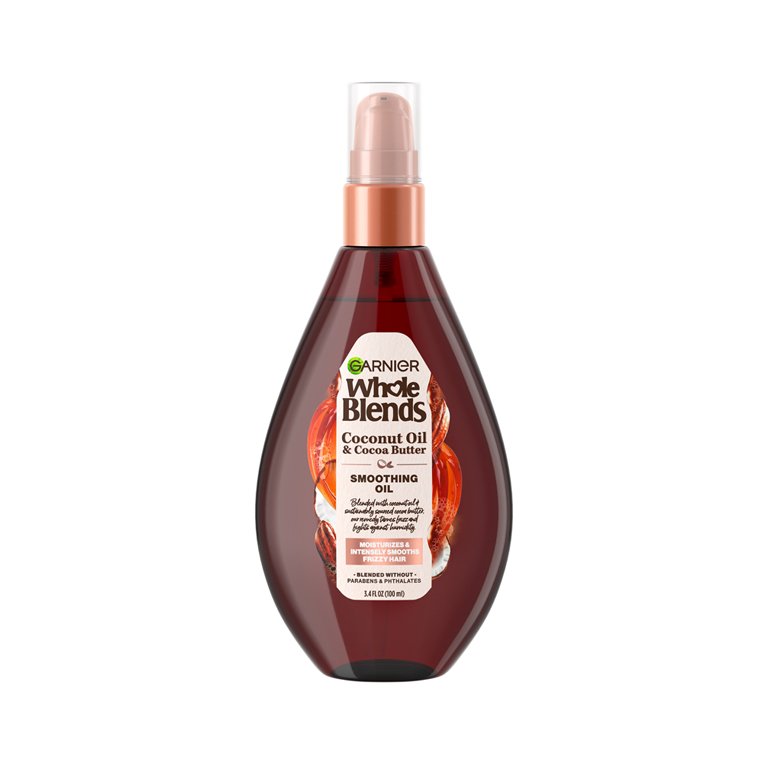 This deeply moisturizing mask is a must-have for softening dry, cracked lips. Made with fairly traded coconut oil and wild mango butter, it restores lips' softness and helps repair the moisture barrier overnight.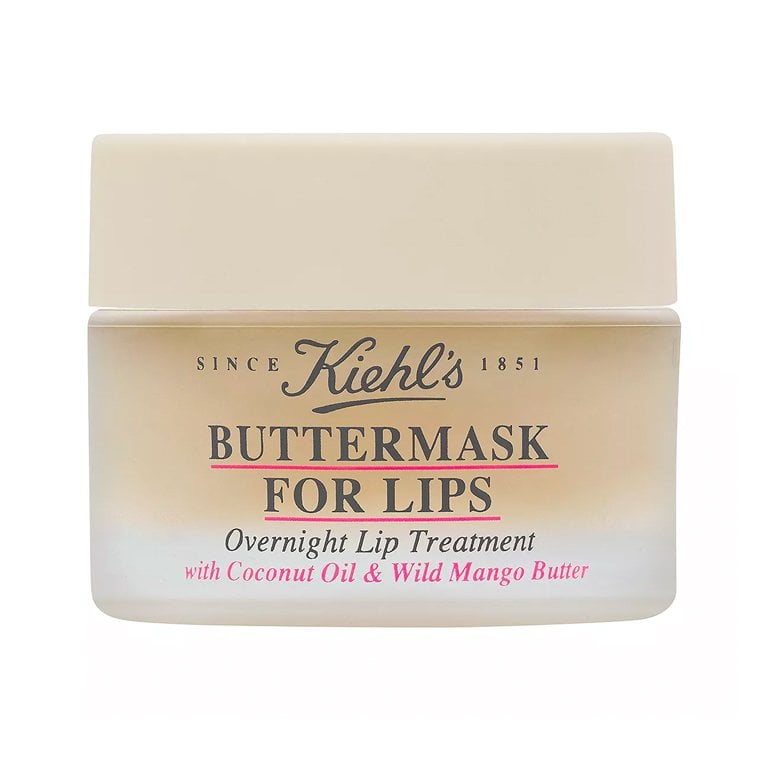 This gel-cream hybrid defines curls and offers soft, natural hold that doesn't flake or look stiff throughout the day. It cares for curls with a blend of rich, creamy coconut oil coconut milk, mango butter and murumuru butter, leaving them looking bouncy and soft. Reviewers rave about this curl cream's detangling benefits and its lightweight consistency.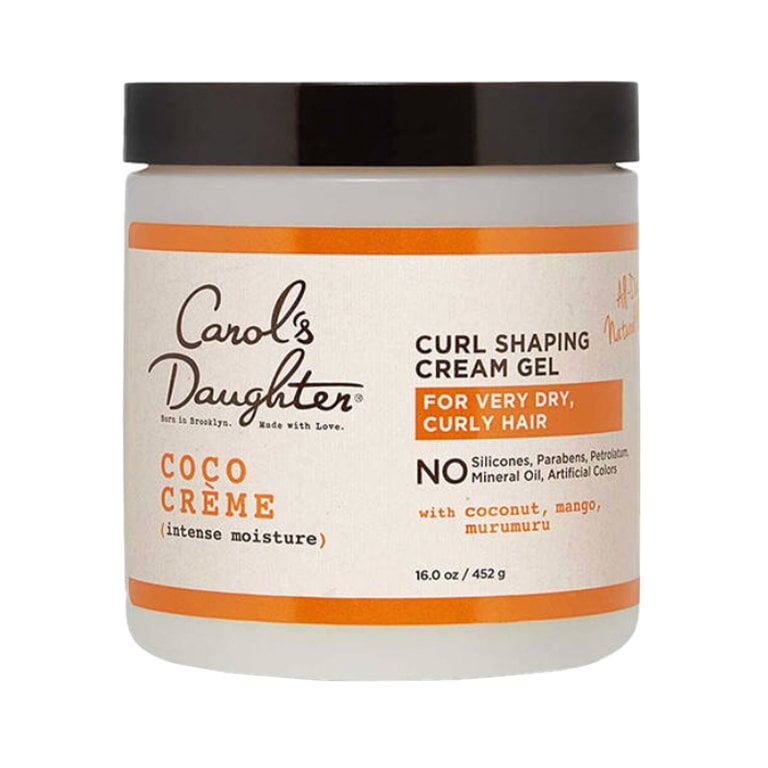 For a cleansing hair-washing experience that soothes a dry scalp and won't strip your strands of moisture, we love the Kiehl's Amino Acid Shampoo. It contains fatty acid-rich coconut oil to leave hair soft and silky, in addition to moisturizing amino acids and hydrolyzed wheat proteins. The gentle formula and delicious coconut scent make this shampoo a winner for all hair types.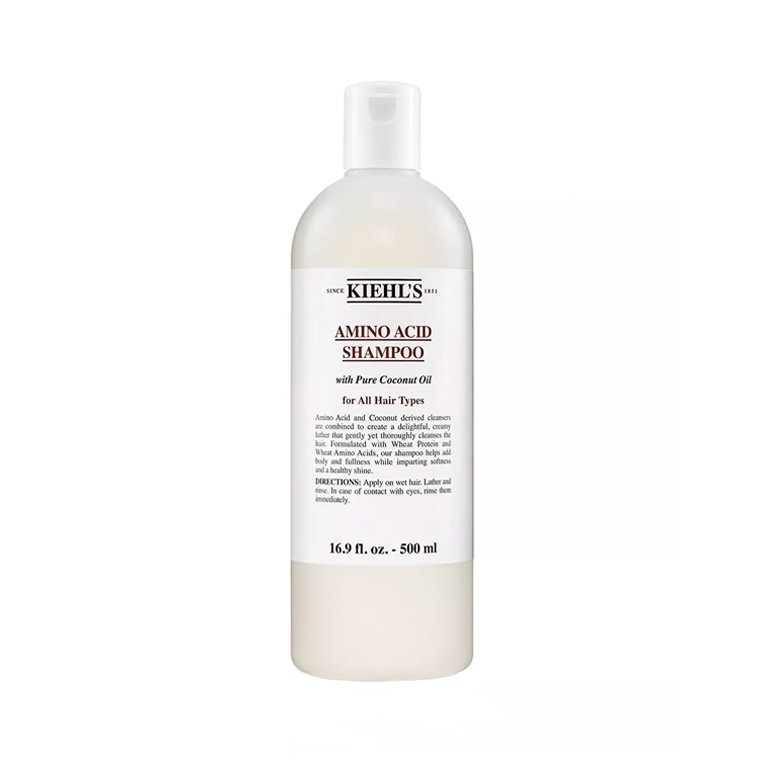 We can't get enough of this spray-on body lotion, which leaves our skin soft and hydrated without any greasy residue. It sinks in quickly and is perfect for adding a glow to bare skin right before you head out the door. The heady tropical scent and moisturizing formula come courtesy of coconut oil, jojoba oil, vitamin E and rose flower water.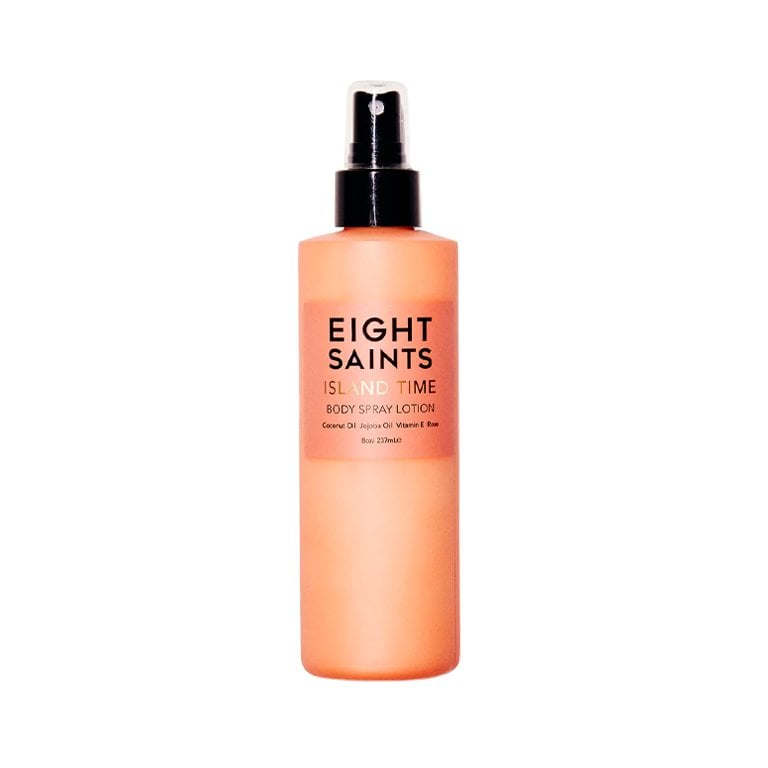 These coconut oil makeup wipes make taking your makeup off less of a chore and more of a softening sensory experience. Each soothing, hydrating wipe is individually packaged, which makes them perfect for tossing in your bag and taking your makeup off after the gym or during a long flight.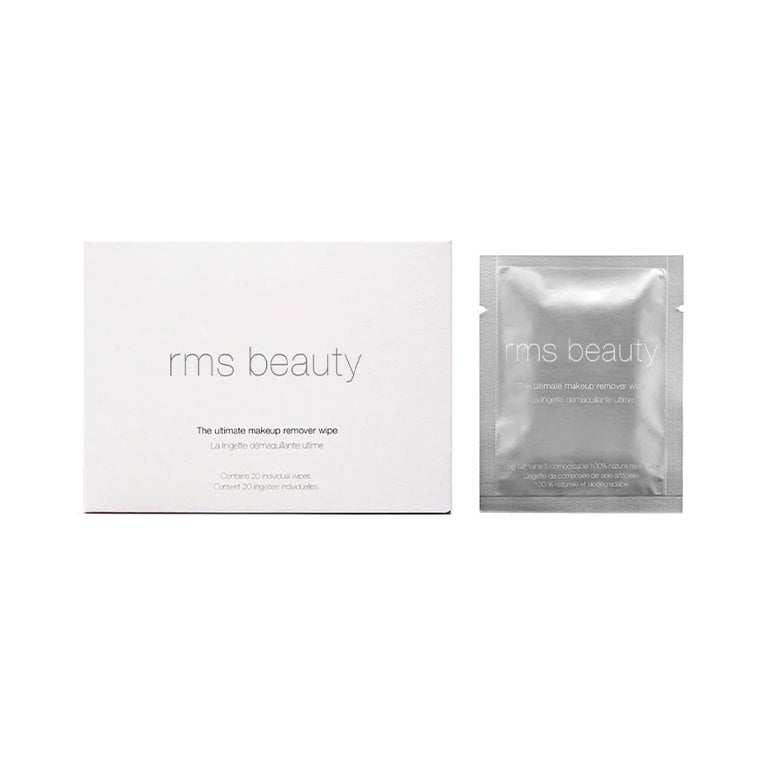 Made with 100% organic coconut oil, you can use the Kopari Beauty 100% Organic Coconut Melt to moisturize from head to toe. Coat your hair in the product for a nourishing mask that smooths strands and rescues a dry scalp, dab a small amount on a cotton pad to use as a makeup remover or apply to damp skin all over in place of a body lotion.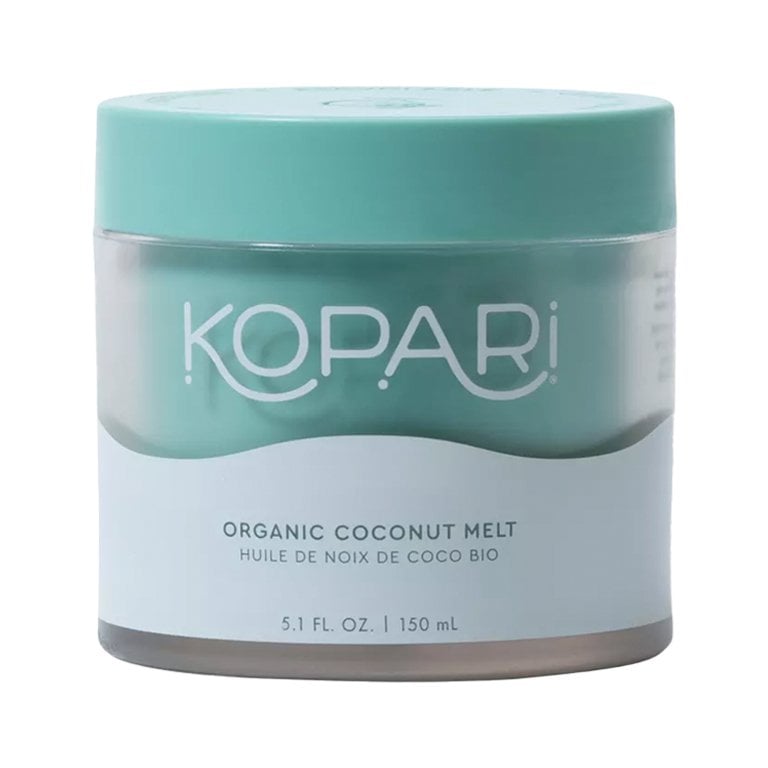 We were initially hooked by this scrub's irresistible coconut and rose scent, but the exfoliating formula is what really keeps us coming back. A mix of coconut oil, Moroccan rose and sugar moisturizes skin while gently sloughing off dead skin cells, revealing a smooth, radiant complexion. Massage a handful of the scrub onto your skin once or twice a week for ultimate softness.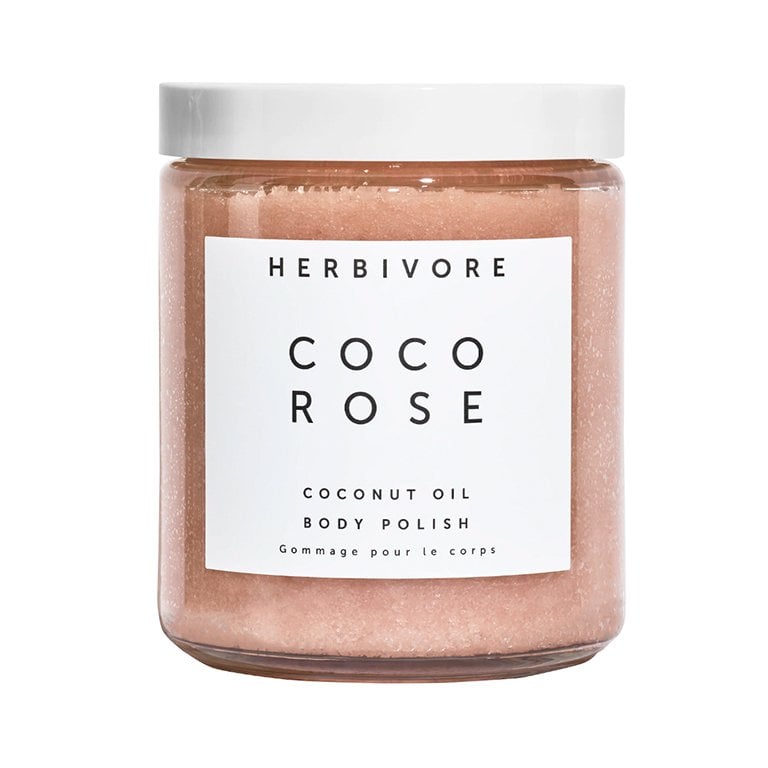 Read more

Back to top