Is Coconut Oil Good for Your Skin? Dermatologists Weighs In
June 05, 2020
From cleansing to hydrating the skin, we've heard a lot about the benefits of coconut oil. It's a natural ingredient that can be found in a ton of skin-care products, but many people also like to apply it directly on to their skin to reap the proposed benefits. The increase in popularity surrounding this ingredient made us wonder, though, is coconut oil even good for your skin? To help us figure it out, we turned to board-certified dermatologists and Skincare.com experts Dendy Engelman, MD, and Dhaval Bhanusali, MD.
Is Coconut Oil Good for Your Skin? 
"Oil-based products are one of the best ways to add moisture back into the skin," says Dr. Engelman. "They are easily absorbed and penetrate deep into the skin." That said, there are some downsides. "I don't like coconut oil for the face as it can clog pores and cause breakouts," she says. "It ranks very high on the comedogenicity scale." Dr. Bhanusali agrees, saying, "some skin types — particularly oily, acne-prone skin — shouldn't use it." If you don't have an oily or acne-prone skin type, though, and you want to try using coconut oil to hydrate your skin, Dr. Engelmen recommends reserving the ingredient for body application. Ahead, we've rounded up four of our favorite ways to use coconut oil that don't involve your face.
How to Use Coconut Oil 
Shave With It
If you've run out of shaving cream and are in a pinch, reach for coconut oil. The oil's consistency resembles that of a thick shaving cream, which can help the razor glide smoothly over your skin, making it less likely you'll end up with razor bumps.
Massage It Into Your Cuticles
If your cuticles are dry, try applying coconut oil to moisturize. 
Add It to Your Bath
Ready for a relaxing bath? Take it to the next level by adding a ¼ cup of melted coconut oil. Not only will your bath have a soothing tropical smell without using any artificial fragrances, but the added oils will also leave your skin feeling hydrated and smooth.
Try It in Place of Body Lotion
To nourish your skin and leave it looking radiant, apply coconut oil all over your body immediately after a shower. 
Best Skin-Care Products With Coconut Oil
You can also reap the hydrating benefits of coconut oil on your face by using a skin-care product that's formulated with the ingredient. When coconut oil is mixed into a larger formulation, it's less likely to clog your pores. Ahead, find our favorite skin-care products that are all infused with coconut oil.
Kiehl's Buttermask for Lips
This hydrating lip mask is made with fairly-traded coconut oil and wild mango butter to help repair your moisture barrier and visibly restore lips overnight. To use, apply a generous layer at bedtime and reapply throughout the day as desired.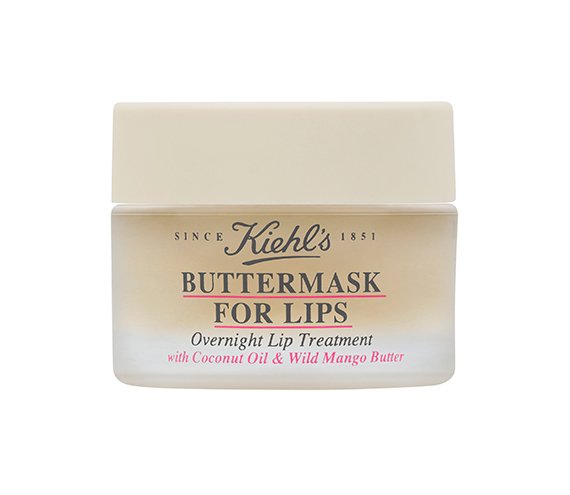 L'Oréal Paris Pure-Sugar Nourish & Soften Cocoa Scrub
This face scrub is formulated with a blend of three pure sugars, finely crushed cocoa, coconut oil and rich cocoa butter for gentle yet effective exfoliation. The buttery soft formula is kind to your skin, leaving it supple and nourished.
<>
RMS Beauty The Ultimate Makeup Remover Wipes
This set of individually sealed wipes are formulated with coconut oil to cleanse, soften and moisturize skin while effortlessly melting away stubborn makeup without irritation.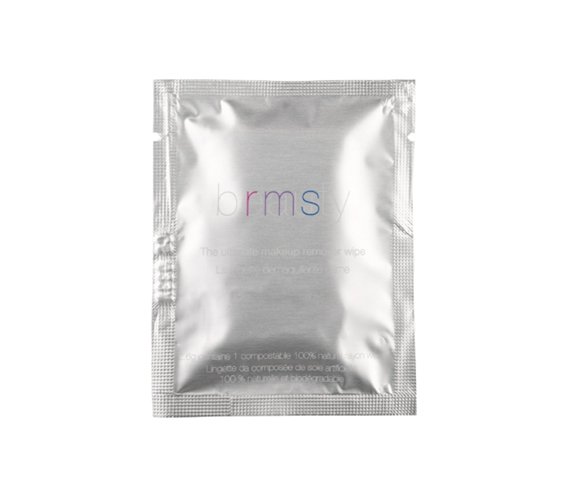 Read More: 
I Tried the NYX Professional Makeup #thisiseverything Lip Oil — Here Are My Thoughts
Skin Sleuth: How Do Oil-to-Foam Cleansers Work?
5 Oil Cleansers You Have to Try
Read more

Back to top