How to Get Rid of Dark Under-Eye Circles, According to Experts
April 12, 2023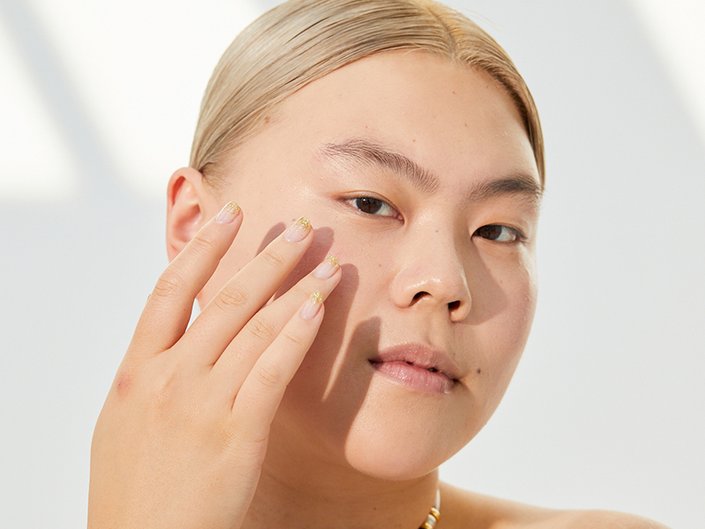 Dark circles can make it feel nearly impossible to master a fresh-faced, bright-eyed look. While the sunken shadows can be difficult to get rid of, reducing the look of them isn't impossible. To help us navigate the tricky world of under-eye circles, we tapped Dr. Dendy Engelman, a board-certified dermatologist and Skincare.com expert. Read on for her tips, plus product recommendations to help make dark circles under your eyes less noticeable.
What Causes Dark Circles Under Eyes?
"Dark circles are the result of pooled blood underneath the skin," explains Dr. Engelman. "Because skin around the eye is very thin and almost transparent, blood pooled below this area can be visible and very noticeable. Dark circles can also be the result of fatigue or a side effect of aging."
Dark circles can be genetic, too. "If you have been chronically suffering with dark discoloration or under-eye bags since you were a teenager, it's likely because of genetics," Dr. Robert Finney, an NYC-based board-certified dermatologist at Entiere Dermatology, previously told Skincare.com. It can be harder to eliminate dark circles that are caused by genetics, but getting enough sleep and using eye creams that depuff the area can help (more on those below!).
Sometimes dark circles start to appear due to loss of volume in the face in your late 20s or early 30s. "As fat pads shrink and shift in the under-eye and cheek area, we often get what some call dark discoloration, but really it's just shadows based on how the light hits the volume loss," says Dr. Finnley.
Dr. Engelman also notes that dark circles can be a form of hyperpigmentation, often called periorbital hyperpigmentation, caused by chronic eye-rubbing, sun exposure or genetics. Allergies can be a big contributor to eye-rubbing and hyperpigmentation.
How to Get Rid of Dark Circles Under Eyes
"While there isn't a way to get rid of dark circles caused by thinning skin or aging, you can temporarily reduce the appearance of them with the application of products formulated with ingredients that are vasoconstrictors or hydrators," says Dr. Engelman. Examples of vasoconstrictors are caffeine and green tea, while hydrators are ingredients like ceramides and hyaluronic acid.
"You can also try thickening the surface of skin with a prescription retinoid," adds Dr. Engelman. "If you have puffy eyes, cut out salt and alcohol, which can lead to water retention and exacerbate swelling. Sleep on an extra pillow to drain the fluid that can accumulate around the eyes when you're lying down, and if you still notice puffiness in the morning, try a cold compress."
How to Cover Dark Circles Under Eyes With Makeup
Step 1: Prep the Under-Eyes
Prepping your under-eyes with an eye cream will moisturize and depuff the area in addition to giving your makeup a smooth base to glide onto. Find a list of our go-to eye creams for dark circles below. Once you apply your eye cream, allow it to sink in for a few minutes before applying any product on top.
Step 2: Color Correct
Color-correcting makeup will help cancel out the dark tones underneath your eyes. If you have dark skin, look for a red or orange color corrector and apply it sparingly under the eyes, focusing on where the circles are the darkest. If you have fair skin, opt for a lighter shade of peach. We recommend the Lancôme Teint Idole Ultra Camouflage Color Corrector in Orange/Red or Peach.
Step 3: Apply Concealer
To make your dark circles disappear even more, apply a concealer on top of the color corrector. Look for a formula with brightening and hydrating ingredients, such as the L'Oréal Paris Age Perfect Radiant Concealer or the Urban Decay Quickie 24HR Multi-Use Concealer.
Step 4: Set With Powder
Finally, it's time to lock in all your hard work by setting underneath your eyes with powder. A translucent shade will work on all skin tones, but for extra brightening power, we love the way a dusting of pale yellow powder illuminates the under-eyes. Try the Maybelline New York Lasting Fix Banana Powder.
How to Prevent Dark Circles Under Eyes
First, it's important to determine the cause of the dark circles under your eyes, whether they're from genetics, seasonal allergies, a lack of sleep or another trigger. If you've had them your whole life, chances are they're genetic; if you notice them getting more prominent with age or looking darker on nights you don't sleep very well, that may be the cause. A dermatologist can help you narrow down the cause and the best course of action to address your dark under-eyes.
In the meantime, try to get a proper amount of sleep each night (the CDC recommends seven or more hours a night for adults), and sleep with your head elevated on an extra pillow to reduce fluid retention. A cold compress or gua sha massage around the eyes can also help reduce puffiness, as can a good eye cream.
The Best Products for Treating Dark Under-Eye Circles
To reduce the appearance of dark under-eye circles, we took Dr. Engelman's advice and rounded up 12 products that will have you well on your way to brighter-looking eyes.
This fresh, gel-like eye cream is powered by bifidus extract to help improve dark circles and hydrate the eye area. After applying it to the under-eye area, it quickly absorbs into the skin, leaving behind a soft, velvety finish without feeling oily or heavy.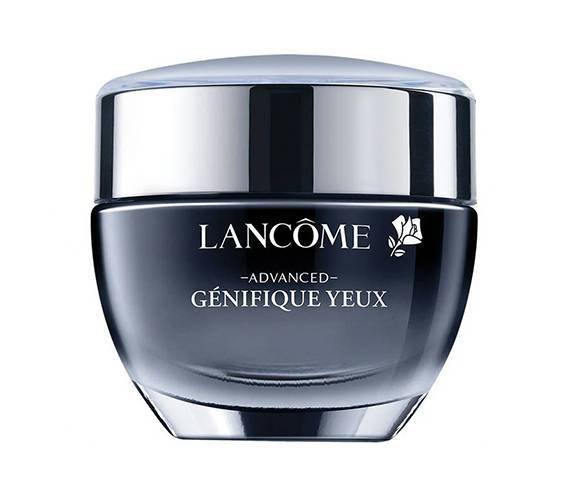 Try this hydrating hyaluronic acid and caffeine eye serum to reduce the appearance of dark circles and puffiness. The triple roller — which includes three ultra-cooling, stainless steel balls — massages the under-eyes, leaving them looking refreshed and well-rested.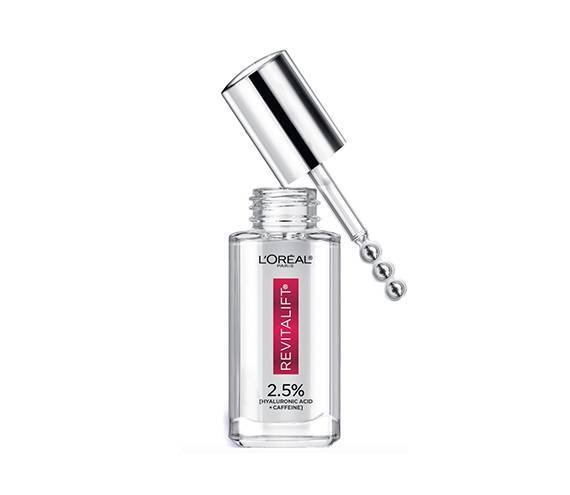 Vitamin C is a powerful brightener that can fade hyperpigmentation spots. Some vitamin C serums may be too harsh for the sensitive eye area, but this one was made specifically for it. In addition to vitamin C to target dark circles, the formula contains a tri-peptide complex and hyaluronic acid to diminish fine lines like crow's feet and hydrate dry skin.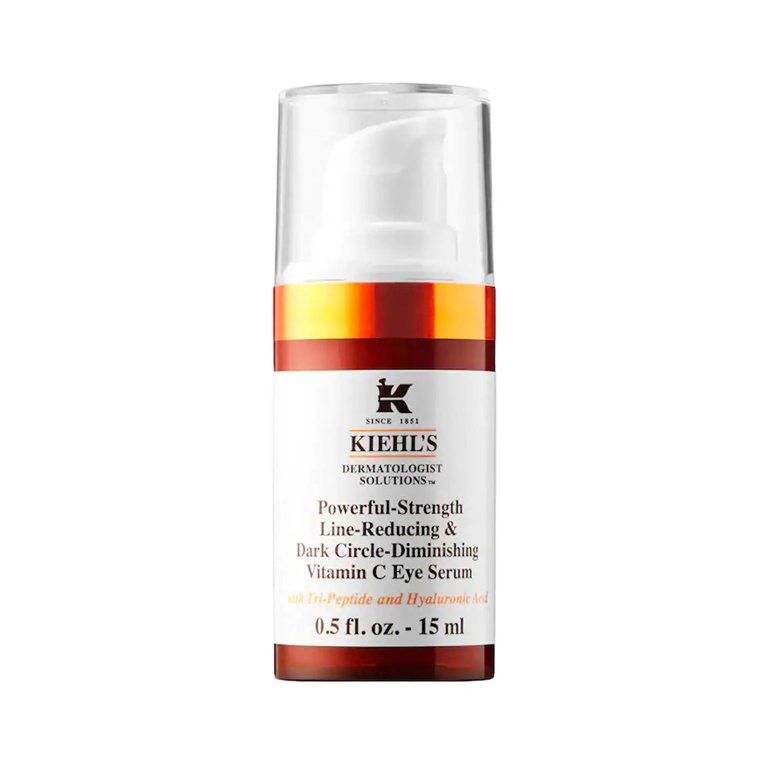 A cult-favorite, this cream is formulated with dark circles and anti-aging concerns in mind. It contains a rich ceramide complex to help soothe and hydrate the area. But what really sets this product apart from the rest is its apricot tint, which helps with color correction.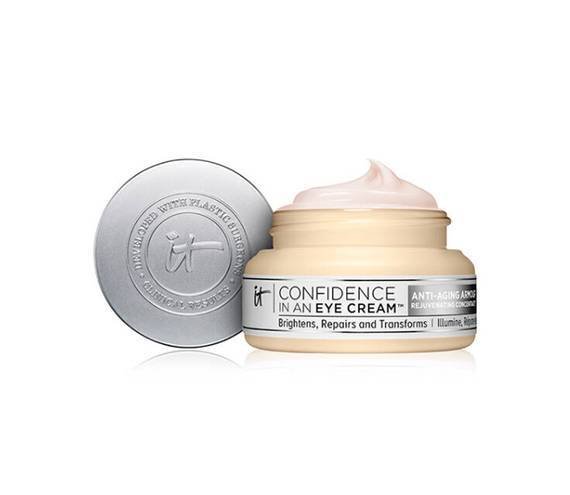 One of the ingredients Dr. Finney recommends for reducing the look of dark circles are peptides. This gel-serum from Youth to the People combines a peptide complex with caffeine, vitamin CG and optical diffusers to help illuminate, depuff and instantly smooth the under-eye area.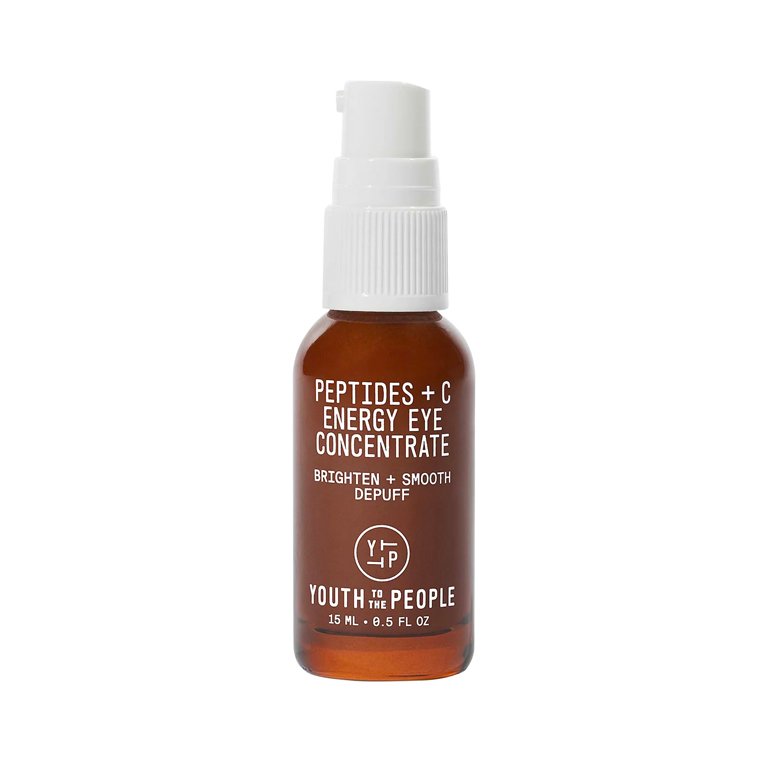 This drugstore eye cream helps soothe dark circles and supports barrier repair. It's fragrance-free and non-comedogenic, which makes it a great pick for sensitive skin types. The formula contains hydrating ceramides, hyaluronic acid and niacinamide.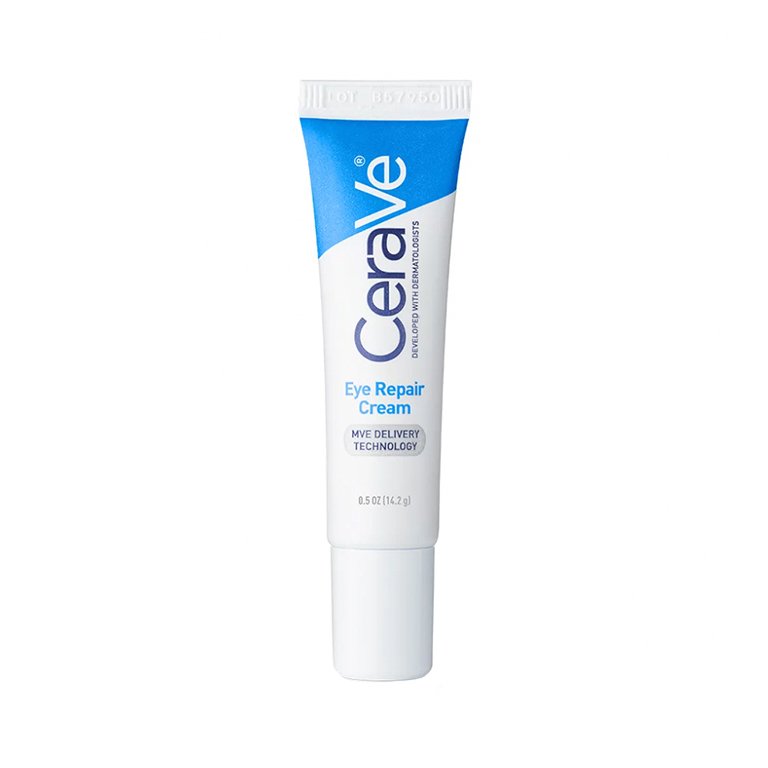 Address multiple under-eye concerns at once with this anti-wrinkle eye cream. It targets dark circles, crow's feet and puffiness with a combination of peptides, blueberry extract and Pro-Xylane, a sugar molecule. It also contains optical diffusers to help scatter light and the appearance of brighter, more refreshed under-eyes.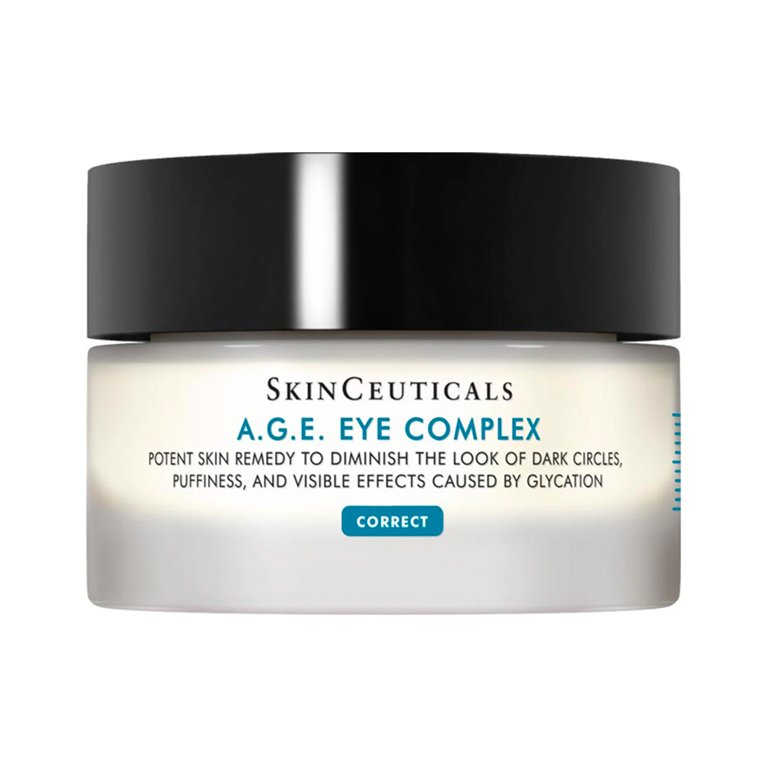 Made with pure retinol, caffeine and soothing thermal spring water, this eye cream helps smooth the look of dark circles and crow's feet. The refreshing gel consistency feels lightweight and sinks in quickly. Since retinol can increase photosensitivity, the brand recommends applying this eye cream at night and following with SPF in the morning.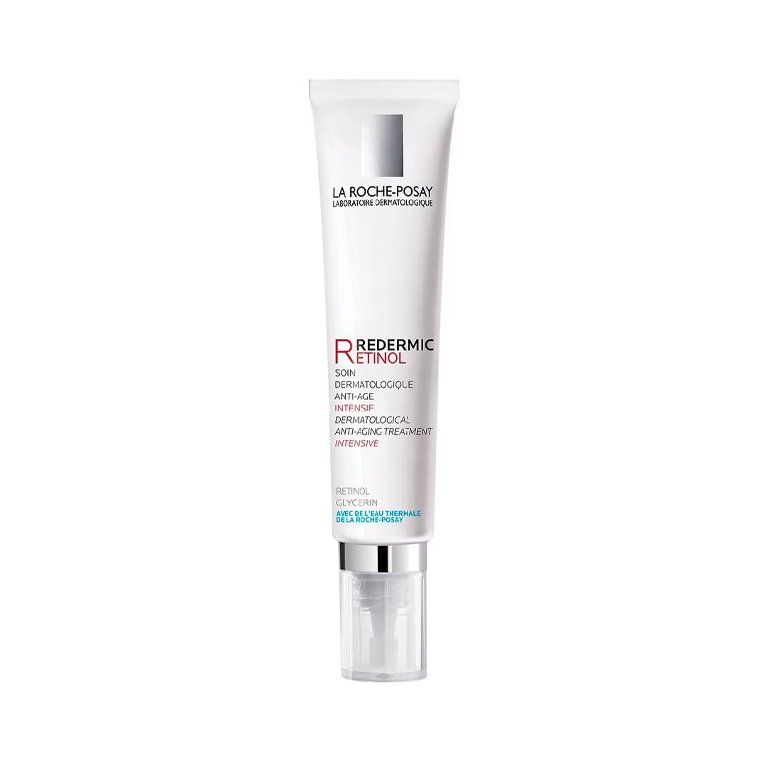 This bright yellow eye cream packs a serious brightening punch. Inside, you'll find ingredients like vitamin C, caffeine and turmeric root, which is full of antioxidants. It helps even out the look of dark circles and minimizes puffiness under the eyes.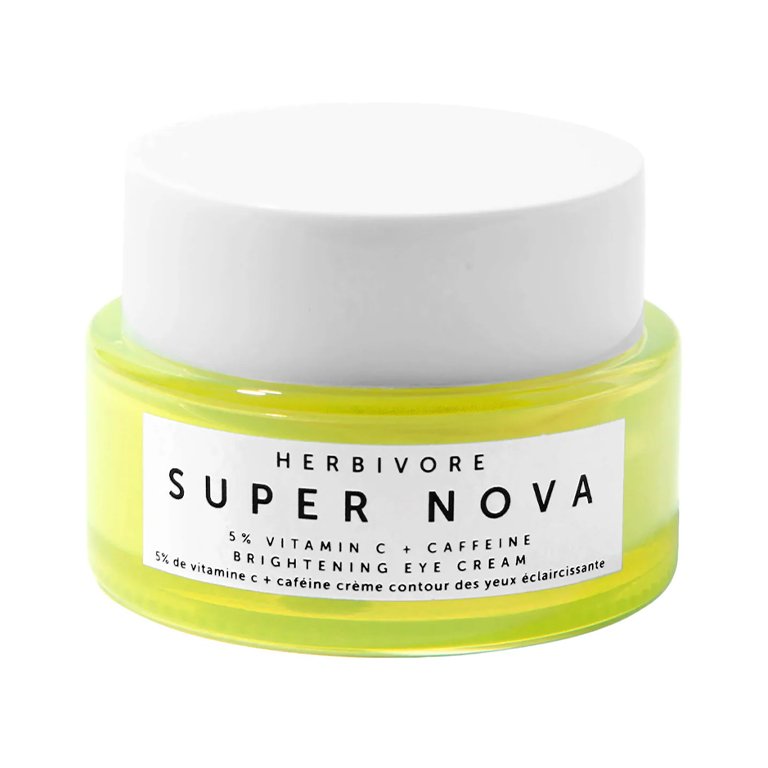 We love this eye cream for prepping the under-eye area before makeup. It's made with mica, which instantly illuminates the eye area and a blurring technology to help soften the look of fine lines. Over time, it also works to brighten the under-eyes without makeup.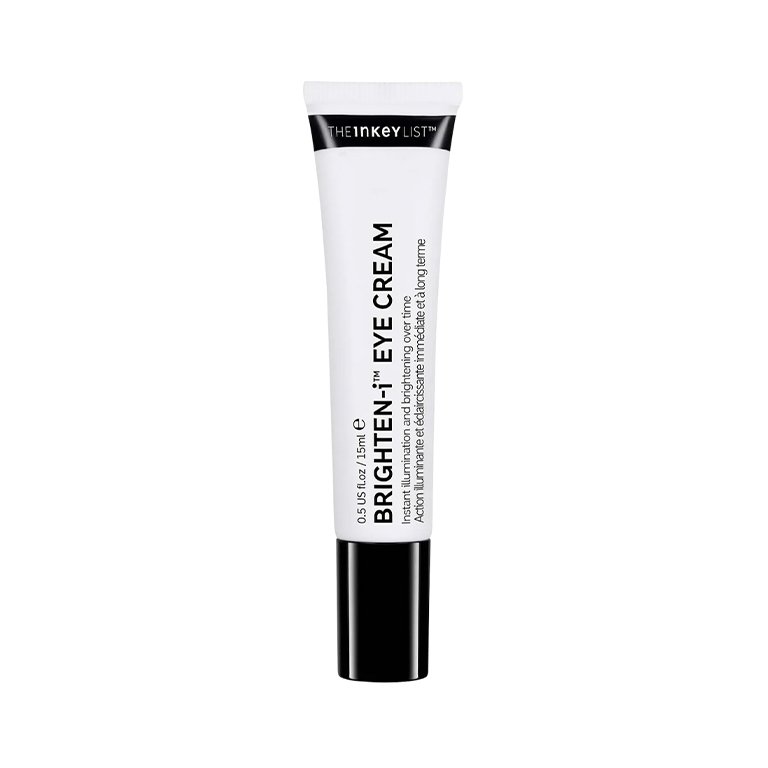 These multitasking sticks combine the balancing pigment of a color corrector with the skincare benefits of an eye cream. Available in three shades for light, medium and dark skin tones (Banana, Apricot and Pumpkin, respectively), it helps visibly correct blue and purple tones under the eyes as it hydrates.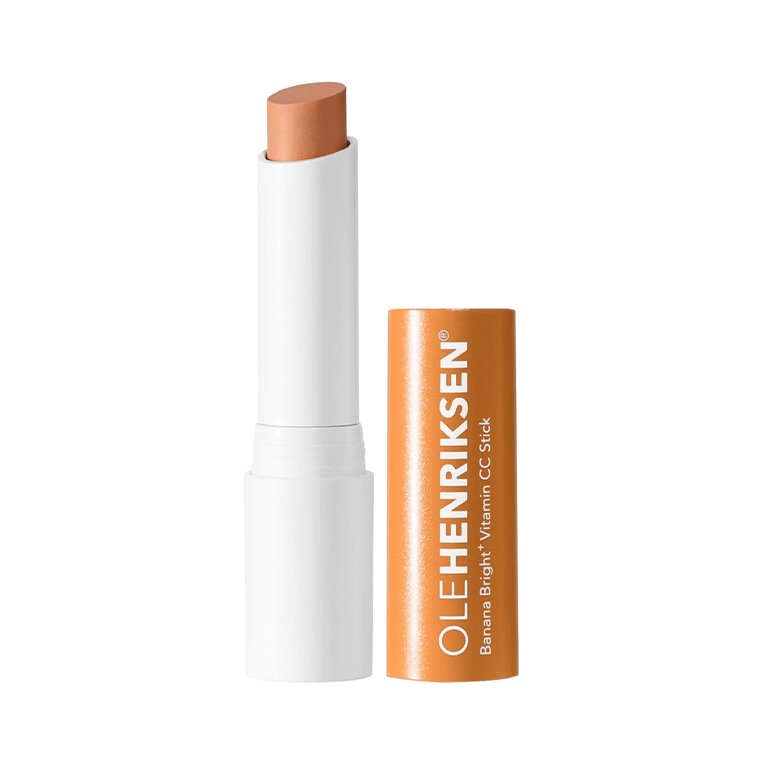 This product's cooling gel-cream consistency will instantly make you feel more awake, even if your sleep schedule has been far from ideal. It contains three types of vitamin C, tranexamic acid, peptides, bakuchiol (also known as plant-based retinol), plus caffeine to brighten the delicate under-eye area.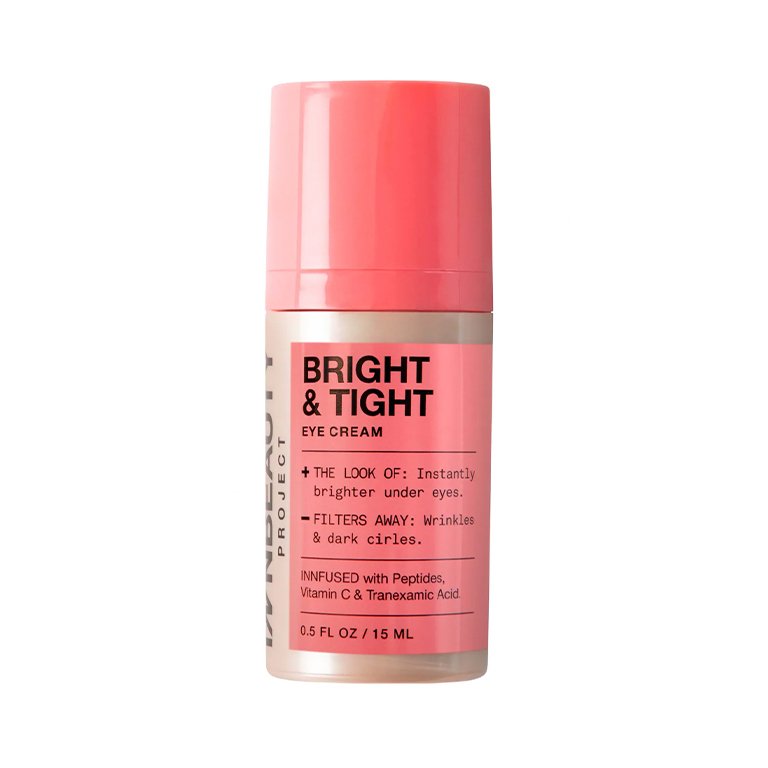 Read more

Back to top