What's the Difference Between a Dermatologist and an Esthetician?
December 21, 2021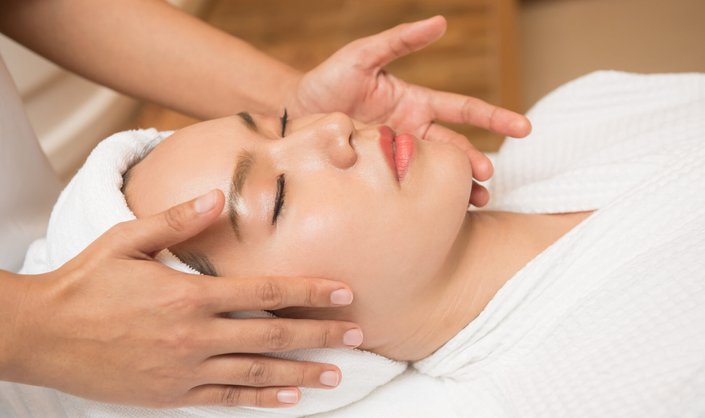 We pride ourselves on being skincare enthusiasts with extensive routines and a deep understanding of products and ingredients. But there comes a time when even we have to turn to a skincare professional. Whether it's to get advice about a stubborn pimple or to get a prescription for retinol, seeking help from a dermatologist or an esthetician can be necessary. So, how do you know which one to visit? We tapped Dr. Arash Akhavan, board-certified dermatologist and Skincare.com consultant, and Mimi Luzon, celebrity esthetician, to explain the key differences between these skincare professionals.
What Is a Dermatologist?
A dermatologist is a doctor who focuses on the health of your skin. More specifically, "a board-certified dermatologist is a fully licensed physician who has completed countless hours of schooling and real-world training in all medical fields with an emphasis on dermatology training," explains Dr. Akhavan. Dermatologists are professionals who have studied to learn exactly how the skin works so they can offer patients proper regimens and treatments needed to help address concerns. Whether it's acne, hyperpigmentation, eczema or rosacea, a dermatologist will be able to explain what is happening to your skin and prescribe medications that will help, if necessary.
What Is an Esthetician?
Estheticians are also skincare professionals, but they are not licensed doctors. According to Luzon, estheticians focus on improving the overall look and feel of the skin. "Estheticians know how to combine the right ingredients with the correct advanced technologies," says Luzon. "This combination (ingredients and technologies) brings outstanding results in visibly improving skin texture, wrinkles, depth, tone and, most importantly, helping clients achieve glowing, vibrant-looking skin." According to Luzon, "the esthetician's fundamental goal is to create glowing, radiant and healthy-looking skin, something that can be achieved regardless of chronological age." 
Which Should You Visit?
According to Luzon, it's important to consider your key skin concerns. If you're looking to improve the look of your skin from a surface level, such as improving the look of dullness, call your esthetician. If your skin concerns are medically-induced or you're looking for prescription treatment, Dr. Akhavan suggests making an appointment with your dermatologist. "A dermatologist is the most qualified individual to address all skin-related matters, whether they are disease-related or aesthetic concerns," he says.
How Often Should You Visit? 
How often you visit your dermatologist depends on the severity of your skin concerns. If you aren't experiencing any major dermatologic issues, then it is recommended to see your doctor once a year for a total body skin exam. For any concerns such as skin cancer, atypical moles, acne, rosacea or psoriasis, you may need to visit your doctor more frequently as recommended by your treatment plan. 
As for visiting an esthetician, Luzon noted that it's all based on the type of treatments you're seeking from them. "I believe in a treatment routine," she says. "It is essential to build a treatment plan that contains a solution to a client's skin concerns. A treatment routine is usually six treatments with 21 to 30 days between treatments. After six months, the plan should be altered to fit the season and the client's current skin condition. There are also expedited plans clients use before an important event where the client comes in once a week. I always send my clients home with products tailored to their individual skin needs so they may continue the routine at home."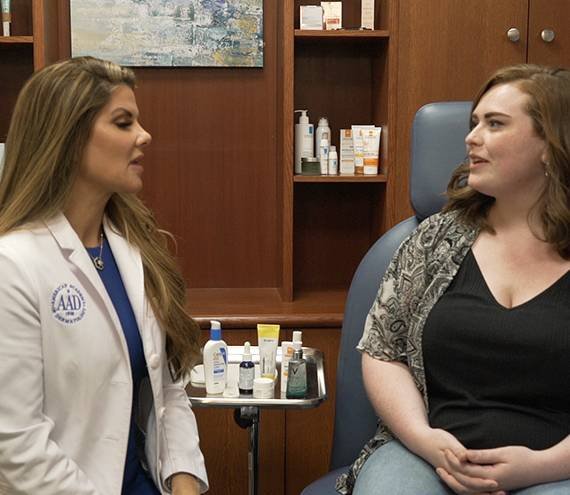 Photo: Chaunte Vaughn 
Read More:
4 Things Your Dermatologist Wishes You Did in the Springtime
Celebrity Esthetician Shani Darden's Top Skincare Secrets
6 Spa-Like, At-Home Skin Treatments That Make Perfect Gifts
Read more

Back to top