Derm DMs: Why Are My Elbows Always Dry and Itchy?
October 28, 2020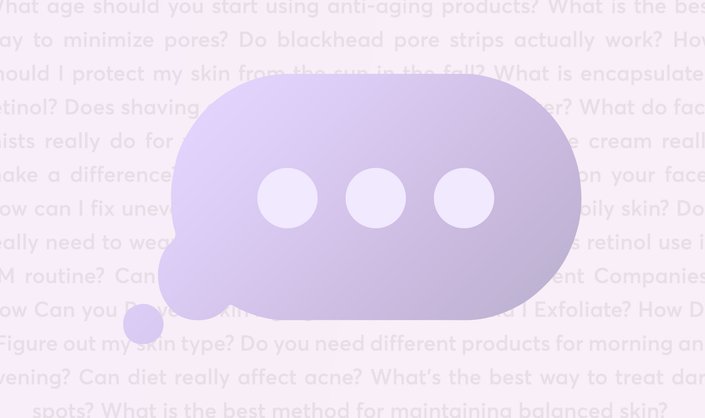 I struggle with perpetually dry, itchy elbows year-round. It seems like no matter what season it is or what kinds of lotions, oils or balms I use, the skin on my elbows is always dry and patchy. To figure out what the deal is, I reached out to Dr. Nava Greenfield, board-certified dermatologist at Schweiger Dermatology in New York City. As it turns out, there's a reason why this skin-care concern persists and surprisingly,  it's not because of the weather.
Why Do I Have Dry Elbows?
According to Dr. Greenfield, your elbows experience more friction than any other part of the body. 
"People naturally rest their arms using their elbows and this creates pressure, weight and friction," she says. "The skin responds to this by adding more layers of cells to its stratum corneum, which creates thicker skin." Thicker skin tends to have a more rough, scaly appearance and needs way more moisture than other parts of the body. "If it does not obtain the proper moisture from either internal factors or external moisturizing creams or oils, it will develop tiny microscopic cracks and that process recruits cells that cause itch," she says. 


How to Deal With Dry Elbows
"Moisturizing is the best first step," says Greenfield. "Increase the amount of moisture your skin is exposed to while simultaneously decreasing the amount of water exposure, which can affect  the skin's natural moisture level." Don't be afraid of thick formulas because this thick skin needs all the moisture it can get. Try a formula like the CeraVe Moisturizing Cream, which is suitable for very dry skin types thanks to ingredients like hyaluronic acid and ceramides that work to provide all-day hydration and repair the skin's natural moisture barrier. "You can also buy over-the-counter products that contain lactic acid or ammonium lactate because they help exfoliate dead skin cells while adding hydration — two things that are needed for that specific area," says Greenfield. The DERMAdoctor KP Duty Body Scrub is a dual-action scrub that's formulated with alpha-hydroxy-acids and works to both physically and chemically exfoliate the skin for soft, smooth results.
Design: Hannah Packer
Read More:
Dry Skin in Summer? It Happens — Here's How to Deal
Derm DMs: Why Do I Have Dry Skin Around My Mouth?
Do You Have Dry Skin and Large Pores? Here's What to Do
Read more

Back to top