Toner vs. Essence: What's the Difference?
June 13, 2022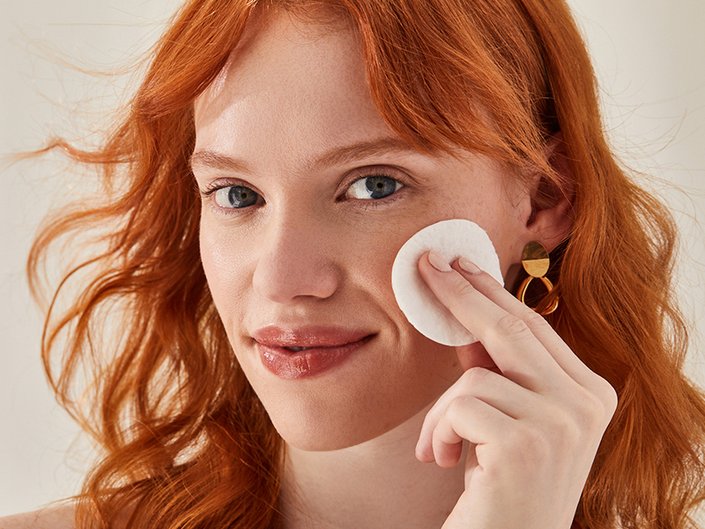 If you're a follower of the Korean 10-step skin-care routine, you're likely familiar with facial essences and might even use one religiously. If you're not, there's a good chance you have a lot of questions. A common one we get is how an essence differs from a toner. Both are watery in texture, are applied early in your routine and help the rest of your products work more effectively. But despite their similarities, they are not one in the same and it can be beneficial to use both. Here, we're explaining why with the help of Natalie Aguilar, a celebrity esthetician and dermatological nurse based in New York City.
What Is a Toner?
"A toner is your cleanser's insurance," says Aguilar. "It helps to remove any traces of dirt, oil, makeup or impurities left behind from your cleanser. It also helps to tone pores, making them appear tighter, and helps to refresh and balance the skin's pH." Toners are applied after cleanser and before an essence.
What Is an Essence?
Think of an essence like a moisturizing makeup primer, except that you apply it before your serums and moisturizer, instead of your foundation and concealer. "An essence is a lightweight, hydrating, water-to-jelly-like liquid that preps the skin to receive serums and moisturizers," says Aguilar. By applying an essence, your serums and moisturizer can penetrate more effectively, giving you better results.
In addition to providing an extra layer of hydration and prepping the skin for treatment products, some essences contain ingredients like chemical exfoliants to offer additional benefits like light exfoliation. One example is the
Lancôme Clarifique Face Essence
, which helps nourish and hydrate with sunflower and grapeseed oils and improve tone and texture with salicylic and glycolic acids.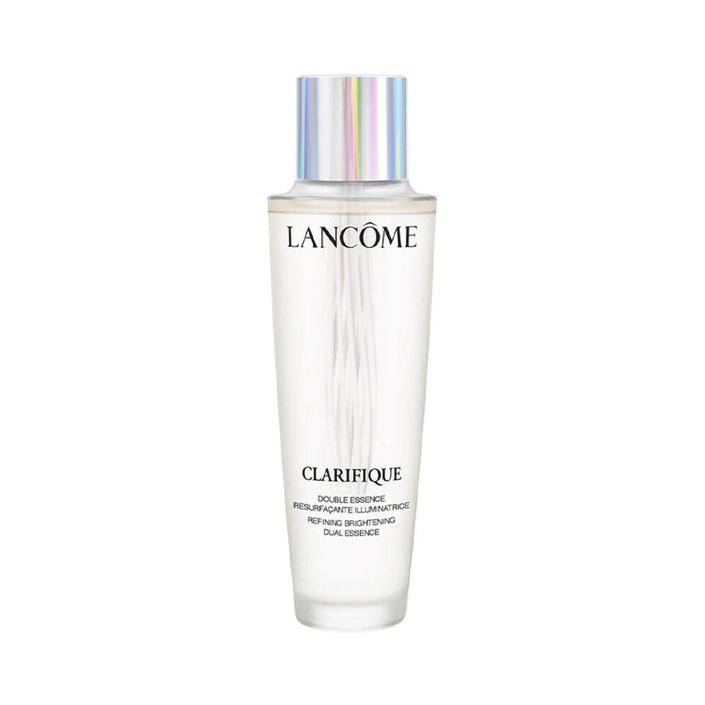 What's the Difference Between a Toner and an Essence?
While a toner serves as a final step of your cleanse, an essence is more of a treatment and is used after toning. "Essences deliver active ingredients into the skin, and have smaller molecules than most serums and moisturizers," she says.
How to Find the Right Toner and Essence for You
For best results from both a toner and an essence, choosing products with ingredients that work for your skin type and address your top skin concerns is key.
An editor-favorite for oily skin is the Thayers Rose Petal Facial Toner, which contains witch hazel and aloe vera. In an essence, Aguilar says that probiotics, niacinamide and tea tree can be beneficial.
If you have dry skin, Aguilar suggests hydrating toners with ingredients such as rose, chamomile, aloe vera, glycerin and hyaluronic acid and without alcohol. Humectants like hyaluronic acid are also great to look for in an essence. Try the Kiehl's Iris Extract Activating Treatment Essence, which helps hydrate (with hyaluronic acid) and improve rough skin texture and the appearance of fine lines.
If brightening is at the top of your skin goals, she recommends trying a toner and an essence that feature ingredients that can help target discoloration and dullness like kojic acid, licorice root extract, phytic acid, mandelic acid and vitamin C.
Read more

Back to top