All About Gommage: The French Exfoliation Method
February 05, 2020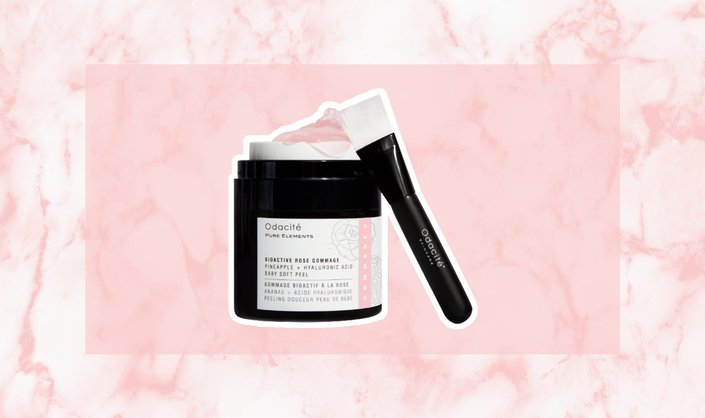 There's not a single beauty serum, cream, treatment or tool that we haven't jumped at the opportunity to try, or at least investigate. So, when "facial gommage" started circling around the beauty world we just had to know more. Luckily, we have experts like board-certified dermatologists and skilled estheticians to keep us up to date.
To start, we found out that gommage is a French term and isn't new at all; rather, it's just taken a bit of time to grow stateside. Dermatologist and CEO of Curology, David Lortscher, explains that "gommage" means "erase" in French, and cosmetically, it refers to exfoliation. 
What to Know About the Facial Gommage
We're no strangers to exfoliation and its many skin-care benefits — but gommage is no ordinary exfoliation method. It combines both physical and chemical exfoliation to help remove dead surface skin cells and reveal visibly brighter skin, but unlike a physical exfoliating face wash or chemical exfoliating serum, gommage has multiple steps to it and is reportedly gentler. No surprise there, given the fact that it originates from France, and French girl beauty is all about simplicity and being kind to your skin. 
"Traditional formulations for gommage-type exfoliators are creams, pastes, liquids or gels that are allowed to dry completely once applied," says Dr. Lortscher. Now, here's where the eraser part comes in. Saime Demirovic, co-founder of GLO Spa NY, explains that after gommage dries, you "gently but quickly rub the area with your fingers, which peels back the product, and along with it, dead skin cells."
The residue pilling is very similar to taking a pencil eraser to a page of paper — which is how this skin-care treatment got its name. 
The benefits — smoothing, polishing, brightening — mirror those of other forms of exfoliation, with an added bonus of visibly plumping the skin. "The unique way to exfoliate helps with circulation, making your face appear more plump and hydrated," explains Demirovic.
The Difference Between Gommage and Other Exfoliation Methods
Typically, if you were to use a physical and chemical exfoliator back to back at the same time, it could leave your skin feeling irritated. That's the beauty of gommage — it's designed to incorporate both forms of exfoliation without being too overbearing. "Unlike traditional exfoliants that utilize coarse ingredients for the physical removal of dead skin cells, a gommage typically uses enzymes and acids for the breakdown of dead skin cells," says Dr. Lortscher. "The physical component of the exfoliation is as gentle as your fingers are when you rub the product off."
But of course, with any sort of exfoliation, no matter how gentle it is, if you have very dry or sensitive skin, Dr. Lortscher advises you proceed with caution and consult with a skin-care professional.
How to Incorporate Facial Gommage Into Your Skin-Care Routine
You can start using gommage in your routine just as you would any regular physical exfoliator on freshly cleansed skin. Facial gommage is gentler than other forms of exfoliation, but that doesn't mean you should overdo it. This means sticking to a once-a-week regimen until your skin adjusts and "increasing to twice a week if desired, as long as your skin tolerates it well," says Dr. Lortscher.
Ready to Give Gommage a Try? Our Favorites Are:
Odacité Bioactive Rose Gommage 
This gommage product offers a spa-like experience from the comfort of your home. The resurfacing enzyme-rich gel helps remove dead skin cells to refresh dull, tired skin. It also contains hyaluronic acid to hydrate, konjac root to purify and rose water to soothe.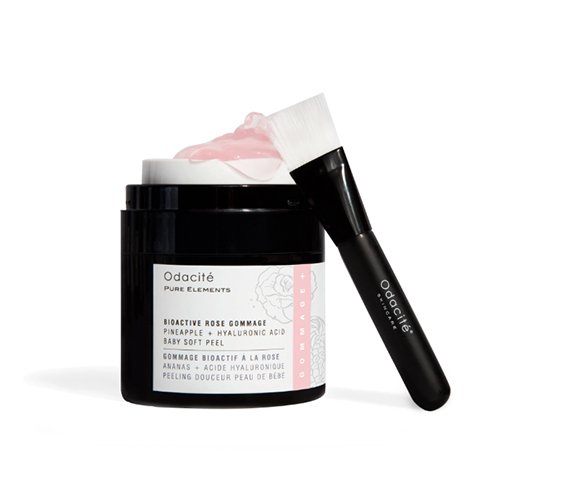 Save Gentle Gommage Exfoliator 
This powerful yet gentle enzyme exfoliator and scrub is made with ingredients like caviar lime (an AHA), bamboo bioferment and matcha to help get rid of visibly dull, uneven skin and smooth the surface of your complexion.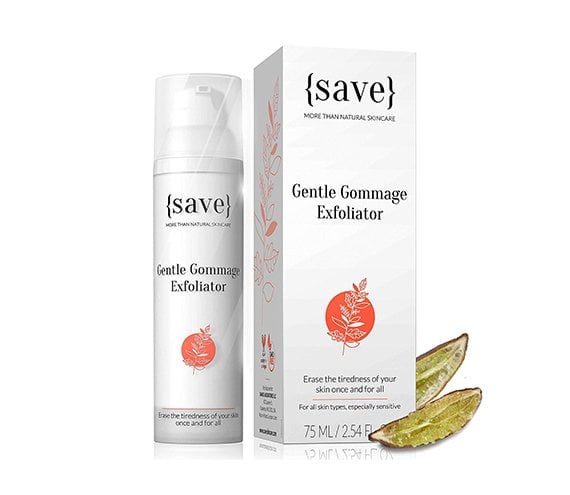 SKIN&CO Truffle Therapy Gommage
This exfoliating cream gommage has a luxurious truffle fragrance and utilizes ingredients from Italy for an amazing treat for your skin. The exclusive extract, Superoxide Dismutase, helps address signs of aging and damage from free-radicals.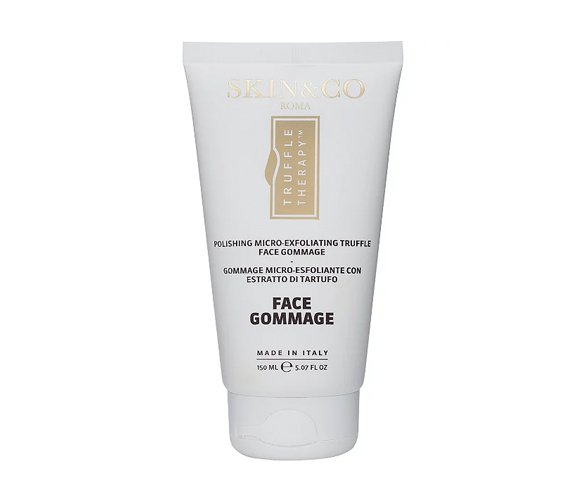 Read More:
Is Your Skin Care Routine Missing This Important Step?
Physical vs. Chemical Exfoliation: What's the Difference?
French Girls Can't Live Without These 6 Products
Read more

Back to top