How to Apply Face Oil — Because You Might Be Doing It Wrong
February 03, 2020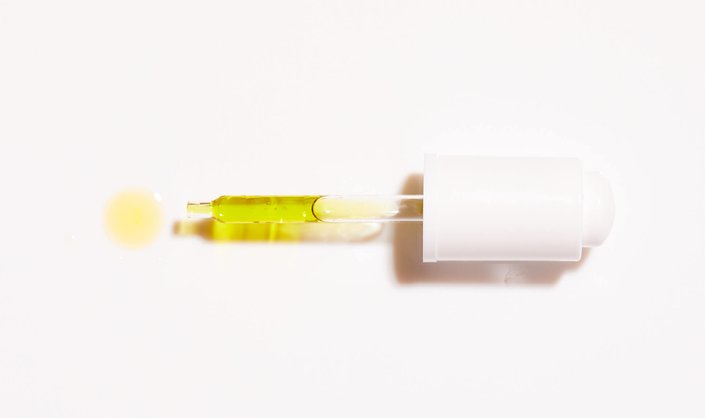 Spritz, pat, rub, dab, smear, press — the ways to apply skin-care products are endless. It's no wonder it can be a challenge to remember the right way to apply certain products, like face oils. By now, you should know that the correct way to apply eye cream is by dabbing the formula into your under-eye area with your ring finger. There's no ifs, ands or buts about that one. Face oils, on the other hand, are a bit trickier, but when used correctly, they can provide a radiant, natural-looking glow that rivals any glass-skin highlighter.
Some people tend to rub face oils into the skin, while others swear by pressing them into it. To end the debate, we tapped a few skin-care experts to find out how to apply face oil like a pro. 
The beauty of face oils and body oils alike are that you can apply them all over. "Put them any place needing increased moisture without any greasy residue," says David Lortscher, board-certified dermatologist and CEO of Curology. 
Press Facial Oils Into Your Skin
STEP 1: Start With a Freshly Cleansed Face
A glow-inducing face oil fits seamlessly into any nighttime skin-care routine. You want to start with freshly cleansed skin, free of makeup and any other dirt from its surface. 
STEP 2: Apply Your Serums, Treatments and Moisturizer
No matter if you're a skin-care maximalist and like to layer up on serums, treatments and moisturizers, or you swear by a straight-forward regimen, just remember that oils always come as a final step. 
STEP 3: Apply a Few Drops of Face Oil to the Palms of Your Hands
"After applying my serums, I take a few drops of face oil in the palm of my hand and rub it together to warm it up," says Saime Demirovic, co-founder GLO Spa NY. "Then, I pat my hands onto my face, never rub." This helps prevent any unnecessary pulling or tugging at the skin, which can cause premature wrinkles. 
A little goes a long way when it comes to face oil; you only need about two to three drops to cover your entire face, neck and décolleté. "Face oil is a great way to lock in moisture," explains Demirovic, which is why so many people swear by using them in the winter or on long plane rides.
"If you're satisfied with your moisturizer, there's really no need to incorporate facial oils into your skin-care routine," says Dr. Lortscher. "However, if you have dry or sensitive skin, a coating of an oil will help to maintain hydration and smooth appearance of the skin. This layer of oil on the skin's surface slows down water loss." 
Add a Few Drops of Face Oil to Your Moisturizer 
For a subtle all-over glow, try mixing your face oil into your moisturizer.  To do this, apply your moisturizer to the back of your hand and add two to three drops to the formula before mixing it together with your fingers and applying it to your face like normal. We especially love this hack if you want to go for a no-makeup look in summer or to create a hydrating base under your makeup in winter. Just a few drops can really up the glow-factor. Don't forget to extend the product application to your neck and chest.
Mix a Face Oil
Into Your Makeup
Face oils aren't just limited to skin care. They can be incorporated into your makeup formulas as well to achieve that same dewy glow. Try mixing a few drops of your favorite face oil into your primer or liquid foundation. You can combine the two products on the back of your hand and mix them together with your fingertips, brush or makeup sponge before applying. It's a fast and easy way to achieve a healthy glow. 
Face Oils to Add to Your Skin-Care Routine
Vichy Neovadiol Magistral Elixir
This restorative oil helps replenish essential lipids in the skin. It's rich in omegas and formulated with Vichy's signature mineralizing water and shea butter to make it feel hydrating and luxe on your skin.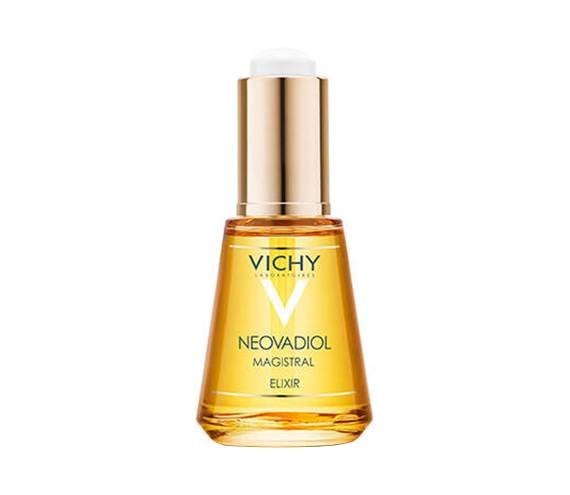 Lancôme Bienfait Multi-Vital Daily Replenishing Oil 
This oil contains a blend of botanical essences to help moisturize, brighten and soften skin. Incorporating it in your daily regimen is an easy way to boost radiance and give your skin a lit-from-within glow.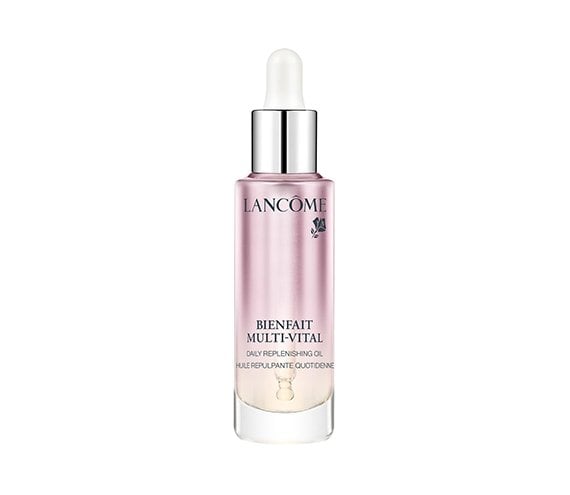 Kiehl's Midnight Recovery Face Oil
Oils can do more than just hydrate your skin and give you a dewy look. This nighttime oil helps restore the appearance of skin while you sleep by visibly reducing the look of fine lines and wrinkles and smoothing skin's texture.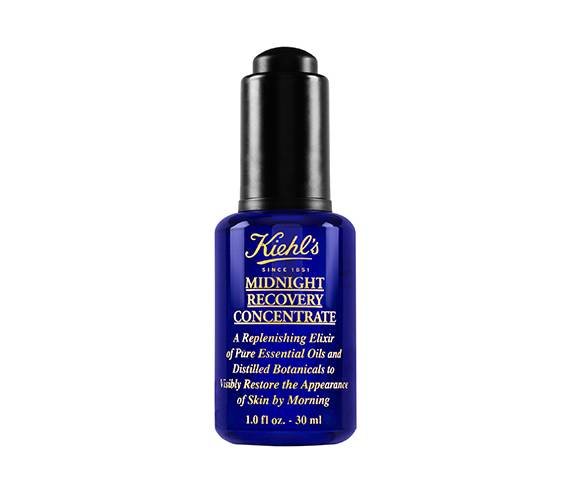 You can help kiss tired, dull-appearing skin goodbye with this lightweight face oil. It's formulated with coffee bean extract, argan, rosehip and jojoba oils to brighten, tighten and nourish your complexion.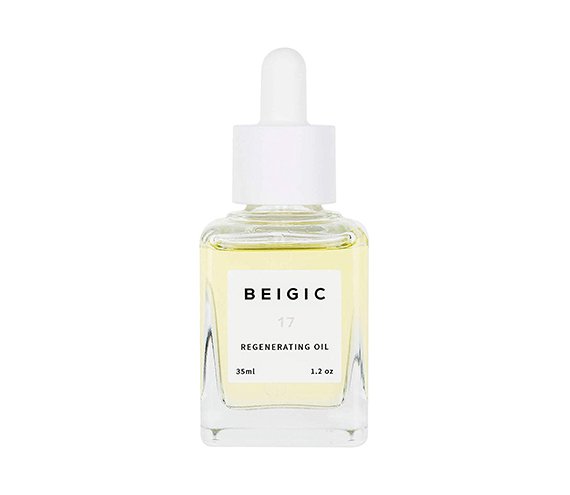 Fré I Am Love Deep Illuminating Facial Oil
Luxurious yet minimalist is the best way to describe this face oil. It contains a natural blend of five super oils (argan, hemp, ylang-ylang flower, rose flower and olive) for a reflective glow.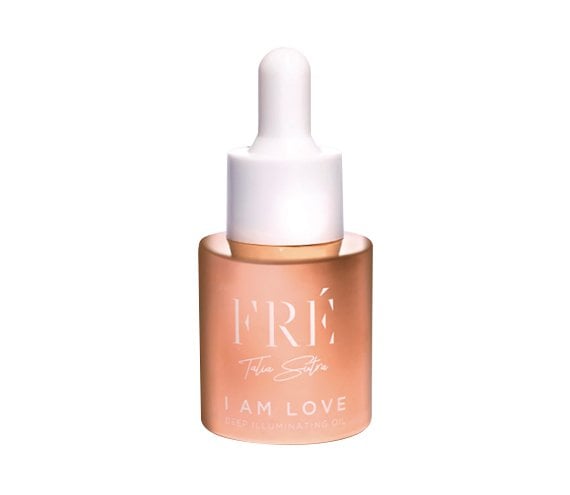 Read More:
Breakouts and Acne Around Your Mouth? Here's What It Means and What You Can Do
5 Skin-Care Ingredients You Shouldn't Use During the Day
The Best Eye Cream Ingredients to Target Your Skin Concerns
Read more

Back to top