How to Ease an Itchy Bug Bite When You Don't Have Calamine Lotion
June 23, 2016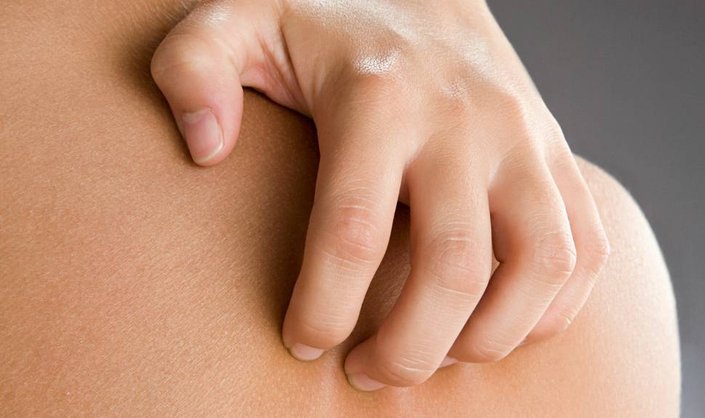 After a long winter, there is nothing that we look forward to as much as summer. Warmer weather means more time outside—enjoying rooftop bars, backyard barbeques, and a warm, sandy beach. But—aside from the frizz-inducing humidity—there is one major downside to summer: bugs…or better put, bug bites. While we're all enjoying that side of our Aunt's famous potato salad, many bugs—we're looking at you, mosquitos—are enjoying a heaping side of us.
And, for so many of us, one little bite can turn into a massive, swollen, itchy welt that lingers around for awhile—especially when we can't resist the urge to scratch. Have an itchy bug bite that you want to calm down, stat? Don't have any calamine lotion on hand? We turned to the expert, Dr. Dendy Engelman, board-certified dermatologist and Skincare.com expert, to discover a little DIY dermatologist trick to help relieve the itch and puffiness associated with bug bites.
Dr. Engelman says that there are two things—that you may already have in the house—that can help with the bug bites: witch hazel and apple cider vinegar. "Witch Hazel has astringent properties while the vinegar has acids and pH-balancing properties," she says, when used on a bug bite in a pinch, this can help to temporarily neutralize the itch. You can apply both the witch hazel and the apple cider vinegar directly to the skin by using a cotton ball or pad to tap the solution onto the bite. Worried that the bite is here for the long haul? Engelman says that most bug bites will heal within one to two weeks, depending on the bite and the individual. 
Read more

Back to top