How to Fade the Appearance of Scars, According to a Derm
December 27, 2021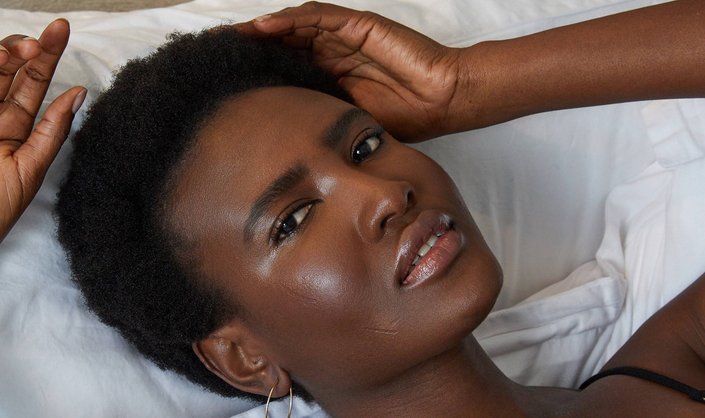 Whether you have acne scars or scars from old wounds, the dark marks they leave behind can be a source of self-consciousness. And while scars are permanent, there are plenty of topical products and simple procedures that can help minimize them. We asked Dr. Winnie Moses, a board-certified medical aesthetics doctor based in Pasadena, California, how to fade and treat scars.  
Types of Scars
Depending on the injury and how your skin heals, there's a variety of types of scars you may be left with. Sometimes your skin may overcompensate for the injury and create extra tissue, which results in a thick, raised scar, called a keloid, says Dr. Moses. You may also have a scar that looks sunken in, which according to the American Academy of Dermatology, is usually a result of collagen breaking down due to inflammation. This can happen because of acne or other inflamed skin conditions, such as chicken pox. Sunken scars include atrophic scars and ice pick scars. There are also dark spots, which look more like a dark patch than a raised or pitted scar and happen as a result of acne. 
How to Fade the Appearance of Scars
According to the American Academy of Dermatology, topical silicone products and sheets of silicone can reduce redness, itchiness and the size of a scar while it's healing. Silicone can also prevent a scar from becoming raised, especially after surgery. If you have a fresh scar, we recommend applying the SkinCeuticals Advanced Scar Control, which is formulated with 95% silicones to help reduce redness and smooth the scar's texture. It can be used for anything from fading acne scars to helping your skin heal post-surgery and is available in dermatologist offices.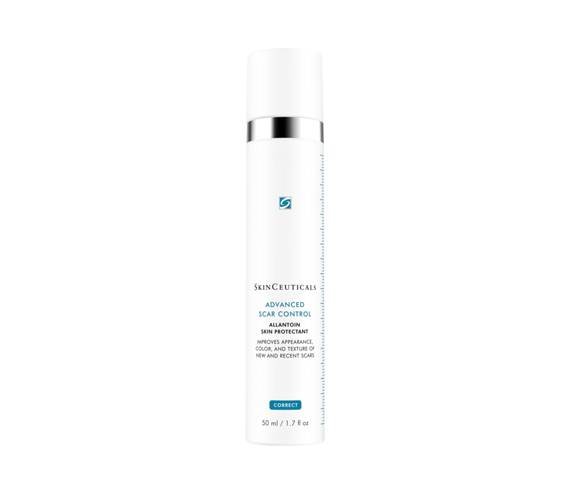 "Active ingredients that gently slough off dead skin and regenerate new skin are also recommended," says Dr. Moses. "These ingredients include alpha-hydroxy-acids, beta-hydroxy-acids, retinoids and hydroquinone." It's likely you're already incorporating some of these ingredients into your skincare routine. Glycolic acid and lactic acid are both AHAs, while salicylic acid is a BHA. 
If your scar is not responding to topical products, it might be time to see a professional. "If somebody has dark spots , a combination of microdermabrasion facials and lightning creams would significantly lighten the scarring," says Dr. Moses. "If somebody has deeper, more intensive scarring, we would most likely recommend a combination of laser, microneedling, fillers and retinol cream."
Photo: Chaunte Vaughn
Read More:
Foundations That'll Conceal Acne Scars and Marks
Ways to Address Hyperpigmentation on Your Face
How to Treat and Prevent Dark Spots on Deep Skin Tones
Read more

Back to top