A Complete Guide on How to Layer Skincare Products
July 23, 2021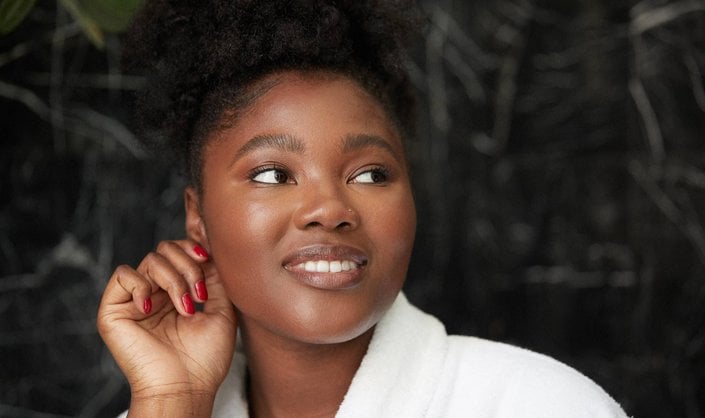 Just as you would assemble a cake or style an outfit, there is a specific way that some things need to be layered — especially when it comes to your skincare routine. Proper layering is crucial whether you keep things simple with two or three products or have a 10-step routine to  fully benefit from the products you're using. Keep reading for a breakdown on why applying skincare in a specific order matters and how to layer so you can get the most out of your skincare products.
Why Applying Skincare in a Certain Order Matters
Just like estheticians have a protocol to follow when they administer a facial, there's a similar process you should follow when caring for your skin at home. The main reason is to ensure you reap the full benefits of the products you use. For example, If you apply a spot treatment after you've already applied on serums and moisturizer, chances are the active ingredients won't effectively reach your skin.
It's generally best to layer your skincare based on texture — starting with the thinnest, most lightweight products and ending with thicker ones. Below, find our definitive guide for how to layer your skincare for the optimal results.
LAYER 1: Cleanser
It's imperative to start your skincare routine by cleansing away dirt, makeup and grime from your face. If you don't cleanse, the products you use are more likely to sit on top of your face rather than soak in which doesn't benefit your skin and can lead to breakouts and clogged pores. We recommend using the CeraVe Foaming Facial Cleanser in the morning and evening because it is formulated with ceramides, hyaluronic acid and niacinamide to calm, hydrate and protect the skin barrier.
LAYER 2: Toner
After cleansing, follow up with a toner to remove any lingering dirt and impurities. The Thayers Rose Petal Facial Toner, formulated with soothing rose water, helps to balance the skin's pH and leaves skin feeling hydrated. 
LAYER 3: Spot Treatment (Optional)
If you have any blemishes, use a spot treatment that contains salicylic acid or benzoyl peroxide to help calm the area, absorb oil and reduce redness. Try the La Roche-Posay Effaclar Duo Acne Spot Treatment that works to reduce the appearance of pimples, blackheads and whiteheads. 
LAYER 4: Facial Serum
Typically thinner than traditional creams, serums contain highly concentrated skincare ingredients that aid in targeting different skin concerns including dullness, fine lines, dryness and discoloration. One of our favorites is the IT Cosmetics Bye Bye Lines Serum because it firms, plumps and hydrates the skin thanks to a mixture of hyaluronic acid, peptides and vitamin B5. 
LAYER 5: Moisturizer
It's crucial to apply a moisturizer no matter your skin type, but it's equally as important to find one that works for your skin's specific needs. For combination or oily skin types look for lightweight options that are oil free and gel- or water-based like the Lancôme Hydra Zen Gel Cream Moisturizer. If you have dry skin, look for thicker creams that have been formulated with ceramides to help lock in moisture like the SkinCeuticals Triple Lipid Restore.
LAYER 6: Eye Cream
To keep the delicate, thin skin surrounding the eye contour firm and hydrated, layer an eye cream over your moisturizer. The L'Oréal Paris Revitalift Triple Power Eye Treatment combines pro-retinol, hyaluronic acid and vitamin C to de-puff, brighten and reduce the appearance of wrinkles so you look more refreshed. 
LAYER 7: Sunscreen
The final layer in your skincare routine is also the most important. Sunscreen should be applied in the morning every day to protect your skin from the harmful effects of the sun's UV rays. Right now, we love tinted sunscreens like the Vichy Capital Soleil Tinted 100% Mineral Sunscreen SPF 60 because it doesn't leave a white cast and provides a healthy-looking glow.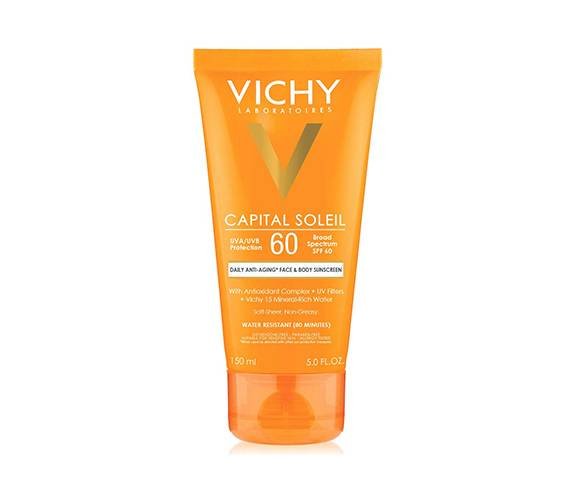 Photo: Chaunte Vaughn
Read More: 
7 Lightweight Sunscreens That Are Perfect for Everyday Wear
The Difference Between Day and Night Moisturizers and Why You Need Both
These Brightening Eye Creams Will Help the Eye Area Look More Awake
Read more

Back to top