How to Keep Your Pillow From Soaking Up Your Nighttime Skincare Products
October 29, 2021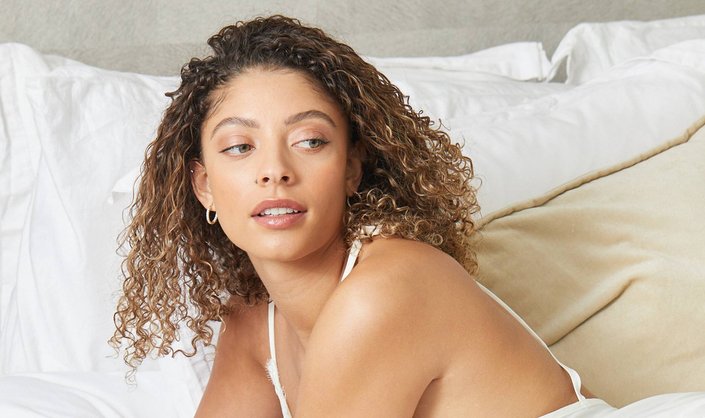 If you wash your face before bed but still notice stains on your pillowcase in the morning, there's a good chance it's absorbing traces of products from your nighttime skincare routine while you're sleeping. It's safe to say that nobody wants their skincare products to go to waste, especially if you've splurged to get them. So, to help ensure your skin (and not your pillowcase) is soaking up your nighttime skincare products, we've outlined three tips to try before you climb under the covers, ahead. 
Sleep on Your Back
Sleeping on your back is one of the easiest ways to help avoid products transferring onto your pillowcase while you sleep. Because laying on your side or stomach exposes your face to the surface of your pillowcase, it's more likely that excess products such as your night cream or serum can rub off as you snooze, especially if it hasn't fully absorbed yet.
Another reason you should consider sleeping on your back? Doing so can help to keep unwanted breakouts at bay. Our pillowcases can become dirty and covered in bacteria from makeup, oil, hair product residue and other impurities over time, so sleeping on your back can help keep your skin from pressing against them all night, which could lead to clogged pores and subsequent breakouts. Washing your pillowcase every other week or switching pillowcases before going to bed after heavy product use can also be helpful. 
If you're in the market for a new beauty-friendly pillowcase, the Slip Silk Pillowcase might be exactly what you need. Its silky material works to keep your skin happy and hair tangle-free.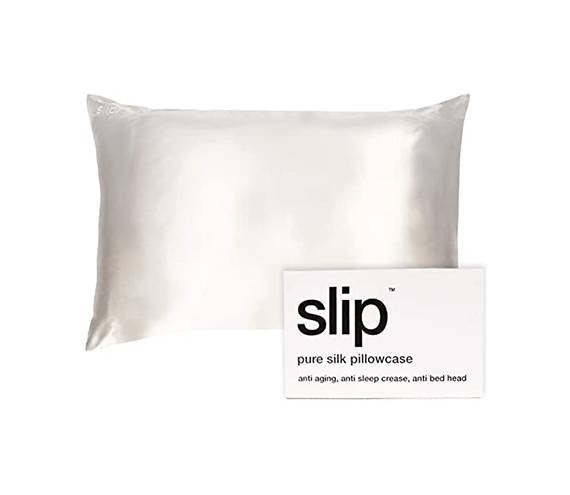 Let Your Nighttime Products Soak In
Before laying your head down on your pillow, we recommend giving your skin enough time to absorb any products you just applied. Keep in mind, there's no golden rule on how long you should wait between applying a product and laying down because all formulas are different. Use your best judgment after applying your favorite nighttime products, like the Kiehl's Ultra Facial Overnight Hydrating Mask or the IT Cosmetics Confidence in Your Beauty Sleep Night Cream.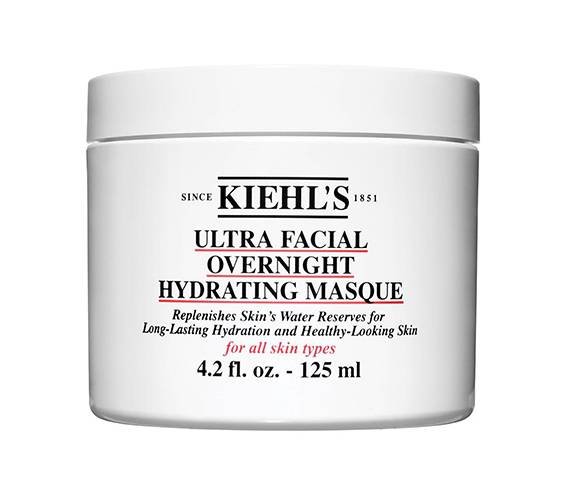 Reach for a Lightweight Product
Short on time? Instead of applying a heavy-duty moisturizer that may take longer to soak in, consider reaching for a lightweight moisturizer, like the Garnier Green Labs Hyalu-Aloe Hydrating Serum Gel that can hydrate skin without leaving behind a greasy residue. While the texture of a night cream is typically thicker than a daytime moisturizer, many day creams are still formulated to help address specific skin concerns, be it dark spots, wrinkles, fine lines or loss of firmness. So, instead of making your decision based on texture and consistency alone, be sure to consider any skin concerns you may have to ensure you're picking the best possible formula for your skin's needs.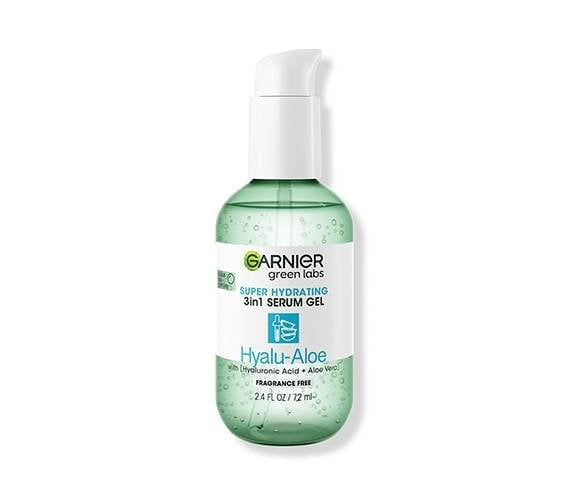 Photo: Chaunte Vaughn
Read More: 
The Perfect Overnight Face Mask for Your Skin Type
The Difference Between Night Creams and Overnight Masks
Which Lancôme Moisturizer Is Best for Your Skin?
Read more

Back to top