How Bad Are Hot Showers for Your Skin, Really?
November 24, 2020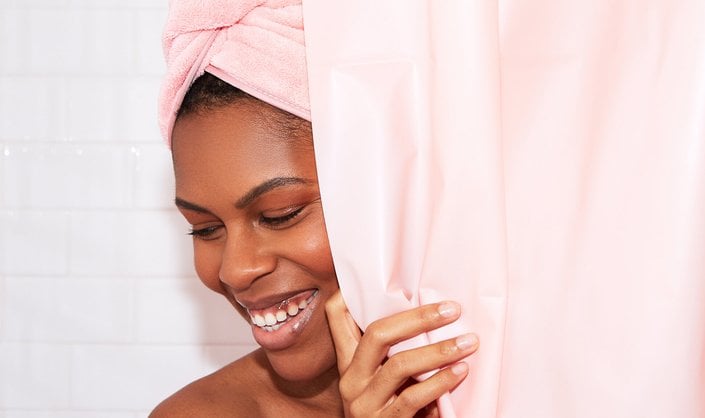 We know that a hot shower feels relaxing, especially when it's cold outside. But even though rinsing off in warm water may feel nice, it can actually do more harm than good when it comes to your skin's health. To help you prevent itchiness and dry skin that can accompany a hot water temperature, we turned to board-certified dermatologist Dr. Michael Kaminer for advice. 
Can a Hot Shower Hurt Healthy Skin? 
According to the American Academy of Dermatology (AAD), long showers in hot water can increase the loss of natural oils that are responsible for keeping skin hydrated. This oil loss can lead to dry, tight-feeling skin or cause itchiness. 
"Your skin has the most moisture when it's wet," says Dr. Kaminer. He explains that as the skin dries and cools off, the moisture becomes depleted. And depending on how hot your shower is, the greater the dehydration will be. That's why it's best to shower in lukewarm water. 
How to Keep Skin Hydrated 
When showering, the AAD recommends closing the bathroom door to trap humidity and limiting showers to under 10 minutes. The organization also suggests using a gentle, fragrance-free body wash that cleanses away oil, dirt and impurities. One of our favorites to work up a gentle lather is the La Roche-Posay Lipikar AP+ Body and Face Wash. 
Another tip? Use a moisturizer as soon as you step out of the shower. "Most moisturizers work best when skin is already hydrated," says Dr. Kaminer. Apply lotion right after patting your body dry to help seal in the moisture and prevent your skin from drying out. Try the La Roche-Posay Lipikar Balm AP+ Intense Repair Moisturizing Cream, which contains hydrating ingredients like shea butter and glycerin or the CeraVe Hydrating Cleanser Bar if bar soap is more your speed.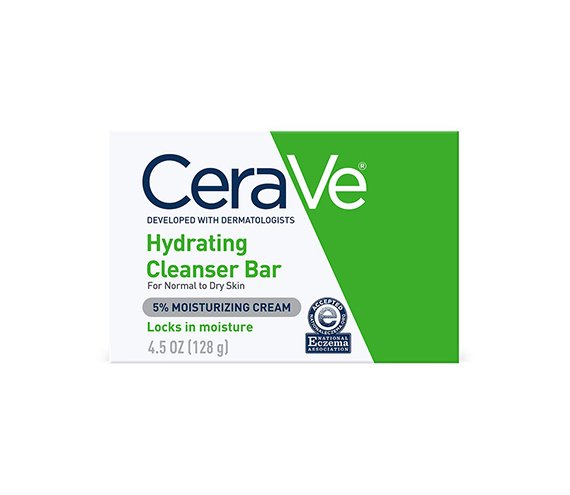 Photo: Chaunte Vaughn 
Read More:
This Is What's Actually Coming Out of Your Pimple When You Pop It 
Derm DMs: Can You Use Body Lotion on Your Face? 
This Is Why You Get Dry Skin Around Your Nose
Read more

Back to top