How to Protect Your Skin From the Drying Effects of Indoor Heating
December 18, 2020
Cold outdoor temperatures can cause skin to become dry and flaky. Add indoor heating to the equation and chances are your face will feel far from sufficiently moisturized. Thankfully, there are a few changes you can make to both your skin-care routine and your environment that'll help keep your skin hydrated, no matter what. Read on to learn how to protect skin from the drying effects of indoor heat. 
Invest in a Humidifier
Indoor heating can zap moisture from the air. To counter the lack of humidity in your surroundings, try installing a humidifier. According to Dr. Dhaval Bhanusali, board-certified dermatologist and Skincare.com expert, humidifiers help add that much-needed moisture back into the environment. Keep one next to your desk or by your bed. One of our favorites is the Hey Dewy Portable Facial Humidifier.
Steam Your Complexion
Steaming your complexion is not only  a relaxing, zen-like experience (especially if you add in a few drops of your favorite essential oils), it also helps prep your skin for the rest of your routine by softening the skin and opening up your pores so products absorb better. For an at-home steamer, check out Vanity Planet Aira Facial Steamer. 
Refresh With a Facial Mist 
A facial mist can help provide the skin with a burst of hydration any time of day, so we suggest keeping one on hand for a pick-me-up. Our current obsession? The Maybelline New York Face Studio Glass Spray. 
Try an Overnight Mask
Hydrate your skin while you sleep with a nourishing overnight facial mask, like the Kiehl's Ultra Facial Overnight Hydrating Mask. They're a great way to kick your nighttime routine into high gear and can result in soft, smooth, supple-looking skin come morning. 
Moisturize With Oils 
After using your normal moisturizer, lock in hydration with a face oil. While there are plenty of options out there, one of our personal favorites is the CeraVe Skin Renewing Gel Oil, which is formulated with ceramides and sunflower oil to deliver intense hydration. 
Exfoliate Your Body Weekly
Get rid of dry, dead skin cell buildup by exfoliating your face and body once or twice a week to reveal softer, smoother and more supple-looking skin. For your face, you can reach for a physical exfoliant or a chemical one, like the Lancôme Rénergie Lift Multi-Action Ultra Milk Peel. For the body, we recommend the Grown Alchemist Intensive Body Exfoliant.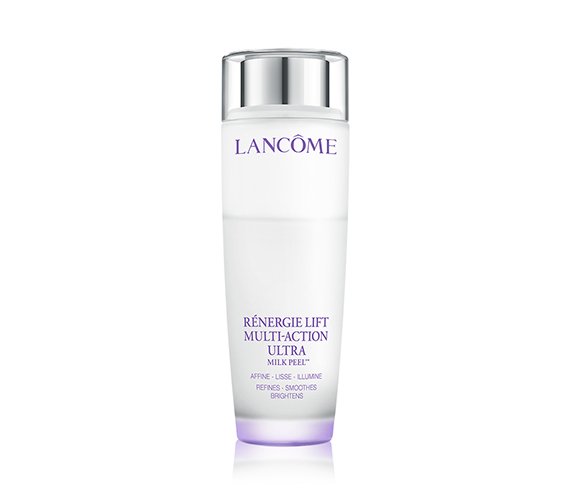 Use a Lip Balm
Dry, cracked lips are uncomfortable to say the least. That's why we always have  a lip balm or hydrating lip gloss on hand to keep our lips hydrated. Not sure which to try? We suggest the Kiehl's Lip Balm #1. 
Photography: Chaunte Vaughn, Art Direction: Melissa San Vicente-Landestoy, Associate Producer: Becca Solovay, Makeup Artist and Hair Stylist: Jonet Williamson, Wardrobe Stylist: Alexis Badiyi, Digital Tech: Paul Yem, Model: Munira Maltity Zul-qa
Read More:
3 Benefits of Body Exfoliation
How to Get Glowing Skin in 8 Easy Steps 
Derm DMs: How Long Does It Take for Skin Care to Work
Read more

Back to top