Derm DMs: Is SPF Additive?
August 31, 2020
Like the rule-following skin-care lover I am, I apply a physical sunscreen with at least SPF 30 every day — no exceptions. And then for good measure, I'll layer on a BB cream that has SPF as well. And sometimes I may even grab a setting powder or finishing spray with sun protection to top it all off. But do all these layers of SPF actually give my skin greater protection? To find out if SPF is additive, I turned to skincare.com consultant and board-certified dermatologist Dr. Hadley King and board-certified esthetician Nicole Hatfield. 
Is SPF Additive?
"People think that SPF can be treated like an equation," says Dr. King. "They think that they will get SPF 30 protection if they apply a SPF 15 moisturizer and a SPF 15 foundation. Not true!" Instead, the product with the highest SPF rating will kick in as your top line of defense. For example, if your sunscreen is SPF 30, your moisturizer has SPF 15 and your BB cream has SPF 25, you will still have a maximum protection of SPF 30. 
Even though SPF isn't technically additive, Hatfield explains that there is a silver lining to applying multiple products that offer sun protection. "The SPF rating is based off of about a teaspoon-sized amount on the face and most people apply only half the recommended dose," she says. "The positive to layering sunscreens is that you can reach the actual SPF rating if you didn't apply enough product initially." 
Should SPF Come from Makeup or Skin Care? 
From the Maybelline New York Dream Fresh BB Cream to the Ilia Super Serum Skin Tint With SPF 40, there's no shortage of makeup products that pack in impressive SPF quantities. And while these foundations have great benefits, Dr. King says that you'll get the best protection by applying a sunscreen or skin-care product with equivalent protection. "The problem with getting sun protection from makeup products is that we often don't apply enough of the product to achieve the proper SPF protection," she says. You should apply a nickel-sized amount of sunscreen to your face alone and one ounce of sunscreen to your body. This quantity is hard to meet if you're only using makeup products.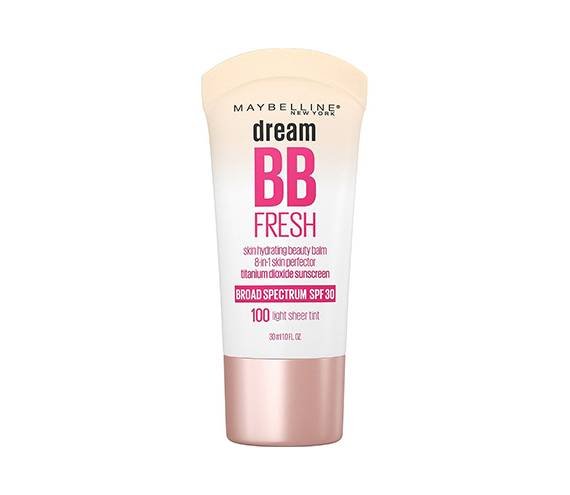 While applying liberally  is key to receiving maximum protection, Hatfield also emphasizes that reapplication is key to maintain protection due to sweat, water or simply time.  "SPF should be reapplied at least every two hours," says Hatfield. "Applying more SPF over the original layer will make the new layer of  SPF your primary protection." 
Photo: Chaunte Vaughn


Read More:
Dry Skin in Summer? It Happens — Here's How to Deal 
Don't Exfoliate Your Face With a Body Scrub — Here's Why
A Personalized Skin-Care Routine for Every Skin Type
Read more

Back to top