Which Lancôme Hydra Zen Anti-Stress Moisturizer Is Right for You?
January 24, 2022
Lancôme's Hydra Zen Anti-Stress line contains three luxurious, equally shelfie-worthy moisturizers that are nearly identical. Only one problem with that — how do you know which is the right one for you? From the Hydra Zen Anti-Stress Glow Liquid Moisturizer to the Hydra Zen Anti-Stress Moisturizing Face Cream, and last but not least, the Hydra Zen Gel Cream, we're diving into the benefits of each one, ahead. Because, like any good beauty routine, when it's tailored to your specific skincare needs, you should notice a difference in the appearance of your skin.  
Best Suited For: All Skin Types, Specifically Oily and Combination Skin 
At first glance, the biggest difference between the Hydra Zen Anti-Stress Glow Liquid Moisturizer and its sister products is the packaging. It comes in a standing pump container rather than a small tub, but the real bonus is in the formula. This moisturizer has a lightweight liquid texture that still offers the same nourishment as a heavier cream. It contains 11 amino acids, hyaluronic acid and rose extract to strengthen the skin's moisture barrier and help prevent signs of stress from environmental and physical aggressors. Like its name suggests, it also gives your complexion an overall glow.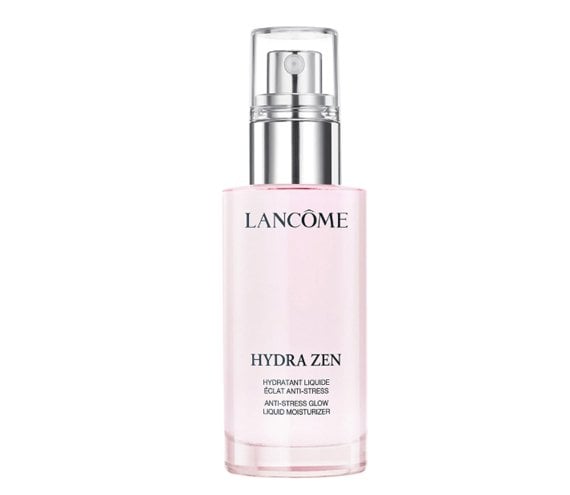 Best Suited For: Dry and Sensitive Skin 
The Hydra Zen Anti-Stress Moisturizing Face Cream is a thicker daytime face cream, ideal for those with dry and sensitive skin. Its rich, creamy texture is deeply hydrating and boasts the ability to moisturize your skin for up to 24 hours. It has the same de-stressing abilities as the lighter liquid moisturizer, so it helps protect against environmental aggressors like pollution and harsh temperatures, while comforting your skin.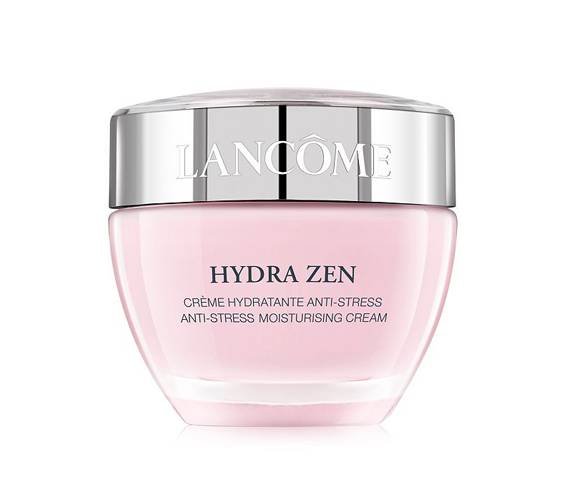 Best Suited For: Combination Skin
Combination skin is one of the most common skin types, as well as the trickiest to care for. It needs a moisturizer that's nourishing enough to address the dryer areas of the face, and lightweight enough to still be suitable for the oily sections. That's where the Hydra Zen Gel Cream comes in. The cream-gel is ideal for combo skin, thanks to its refreshing, fast-absorbing texture. It gives your skin a dose of hydration that lasts up to 24 hours, while simultaneously protecting it against environmental stressors and strengthening the skin's barrier function. The result is comfortable skin that looks and feels soothed.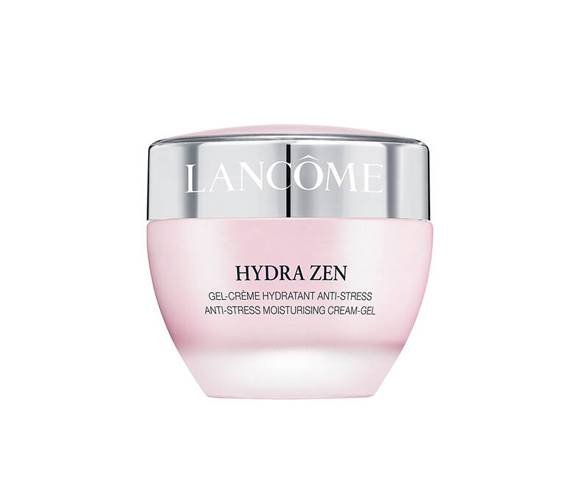 Photo: Chaunte Vaughn
Read More: 
Which Lancôme Moisturizer Is Best for Your Skin?
6 Illuminating Moisturizers for Radiant Skin
Our Favorite Anti-Aging Moisturizers for Mature Skin
Read more

Back to top