This Pro Makeup Artist Wants You to Listen to Your Skin
July 05, 2017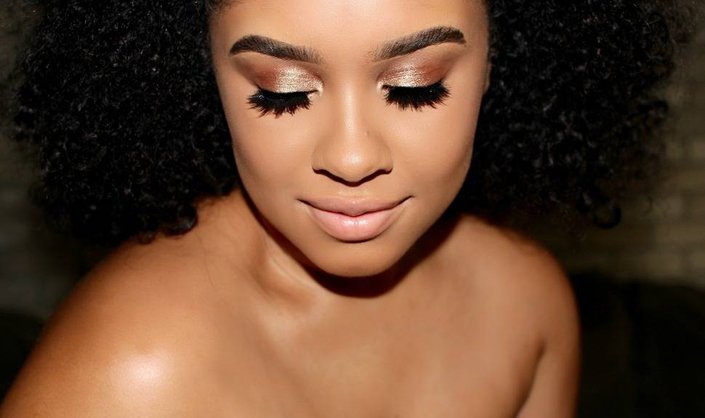 New York City-based makeup artist Madison Murrell has had a passion for makeup since she was a young girl. Growing up, Murrell would make her way into her mother's makeup bag, grabbing lipsticks and powders to play with. Soon enough, she realized that her skills with cosmetics could land her a career. Fast forward to today, Murrell is a successful makeup artist, full-time student, and beauty influencer with over 44,000 followers on just one social media platform alone! Her passion for beauty is far-reaching—from makeup and hair to skin care and wellness—and she shares her love for these topics with her loyal following.
Though her career is arguably more makeup focused, Murrell takes her skin care very seriously. Curious to know how she preps and cares for her skin? You're in luck. We're giving you the inside scoop, below!
Murrell's skin care mantra is short and sweet: "Listen to your skin." Those are words she truly lives by with her no-frills, minimalist skin care routine. So simple, in fact, her routine consists of just two steps: cleansing and moisturizing. "When I incorporate too many products into my routine, I feel it can clog my pores and lead to breakouts," Murrell explains. Thanks to a little trial and error, Murrell now knows exactly what products she needs to use to make her skin look and feel its best.
"My skin type is dry, so it's important for me to use a cleanser that is gentle yet still properly cleanses my skin without making it feel stripped of moisture," Murrell says. After cleansing, Murrell reaches for a lightweight moisturizer that helps hydrate her skin without causing her makeup to slip, smudge, and wear off.  At night, Murrell follows the same cleansing and moisturizing routine. The only difference? She'll add in a facial oil if her skin is feeling particularly dry.  
Although Murrell is in-tune with her skin type and concerns now, that was not always the case. Prior to creating the routine she follows today, Murrell struggled with severely dry skin. "I wish I had known that I could control my concerns with the right products," she says. "This has been essential to help avoid dry patches."
Of course, understanding what your skin wants and needs is only half the battle when it comes to choosing skin care products, but—as Murrell can attest—it's definitely worth taking into account.
Read more

Back to top