Retinol v. Retinal: What's the Difference?
September 13, 2022
If you want to step up your retinol game and reduce the appearance of fine lines and wrinkles, listen up — a buzzy ingredient called retinal (that's right, with an "a") might be worth trying. We chatted with Dr. Rachel Nazarian, an NYC-based dermatologist and Skincare.com consultant, about what this more potent form of retinol does, plus how to incorporate it into your routine.
What Is Retinal and Who Can Benefit From It?
According to Dr. Nazarian, retinal, also known as retinaldehyde,is the next step up from retinol. "It's one step closer to the active molecule, and therefore more powerful," she says. Those who can benefit most from retinal are individuals who aren't yet ready for a prescription retinoid, but maybe want something more. "Those without super dry or super sensitive skin can benefit from this — if you have oily skin, you'll love it," she says.
Like other forms of retinol, retinal is great at helping reduce the appearance of fine lines, wrinkles and pores, she adds.
Tips to Using Retinal
When starting retinal, it's best to avoid other vitamin A derivatives, or any other drying ingredients, says Dr. Nazarian. "This includes glycolic acid, exfoliating cleansers and chemical peels." She also adds that it's a must to include a broad-spectrum sunscreen into your regimen and take other sun protection measures whenever using a product with retinal, retinol or any other retinoid because they make your skin more sensitive to sunlight.
If you want to give retinal a try, we recommend trying the Youth to the People Retinal + Niacinamide Youth Serum, formulated with 0 retinaldehyde, niacinamide, adaptogens and ceramides to help smooth and transform the skin's appearance.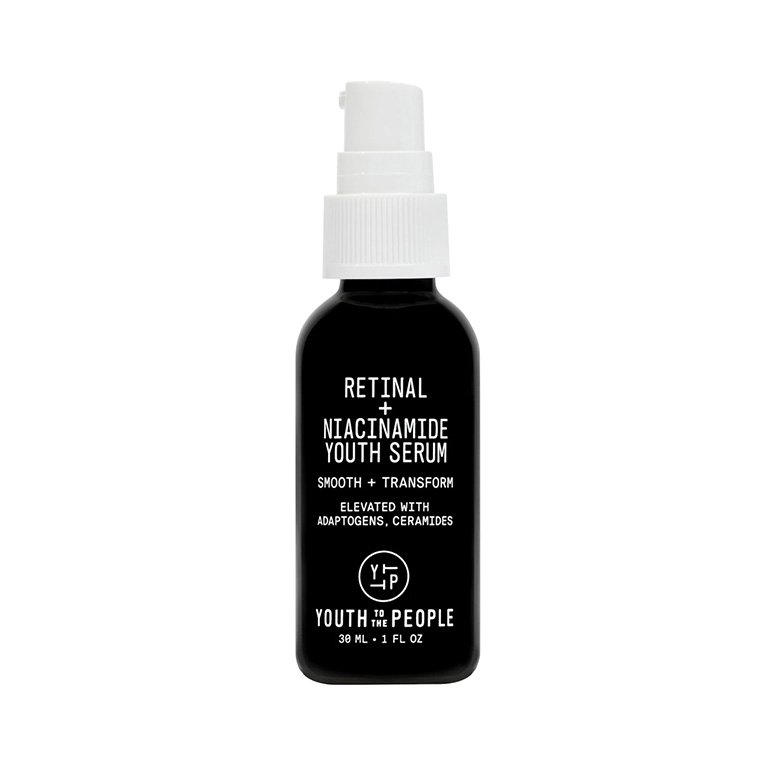 Remember to start slowly, once a week, so you can monitor for dryness and irritation," Dr. Nazarian adds.
Unsure if retinal or retinol is right for you? Reach out to your dermatologist for advice.

Photo: Chaunte Vaughn
Read more

Back to top