Derm DMs: What's the Difference Between Tretinoin and Retinol?
November 23, 2021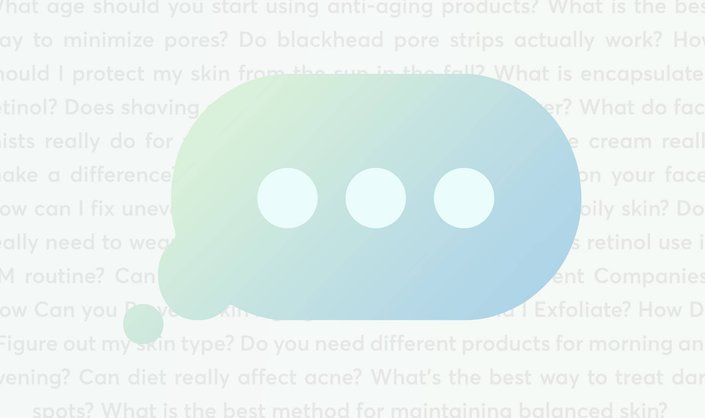 There's no denying retinol is a wonder ingredient, especially for fighting fine lines and tackling acne. But what's the difference between retinol and its prescription-only counterpart, tretinoin? We tapped Dr. Paul Jarrod Frank, a board-certified dermatologist based in New York City, to find out. 
What do tretinoin and retinol do for the skin?
Tretinoin and retinol are both derivatives of vitamin A. "They help with cell turnover, can increase collagen, help fight acne by unclogging pores, help soften fine lines and even reduce pigmentation," says Dr. Frank. Both ingredients have been shown to reduce wrinkles when applied topically. 
So, what's the difference between tretinoin and retinol?
Tretinoin is only available in prescription form and is considered stronger than retinol, which you can find in plenty of over-the-counter serums and creams. "Retinol has to convert into retinoic acid before it becomes effective," says Dr. Frank. "This process can take some time, so for those with troublesome acne, using tretinoin, which doesn't require a conversion process, is most likely a better choice and results can be seen within a matter of weeks."
Word to the wise, though: both ingredients can be irritating due to their potency (tretinoin may be even more so than retinol). As for retinol, we like the Kiehl's Micro-Dose Anti-Aging Retinol Serum with Ceramides and Peptide. All you need is a pea-sized dab after cleansing and before applying moisturizer to help reduce the appearance of sine lines and smooth texture.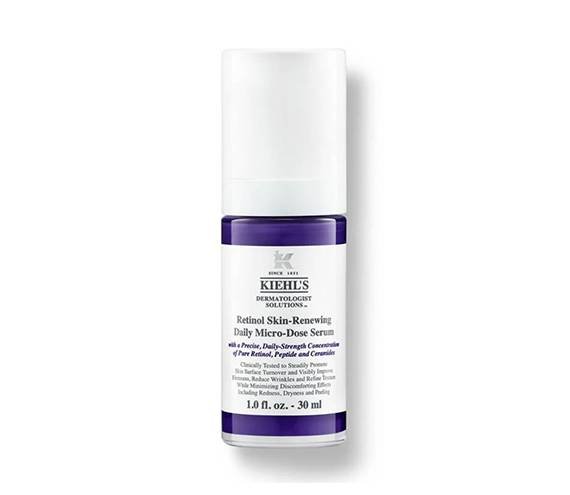 Which ingredient should I use?
"Those who are acne-prone, oily and have enlarged pores should use a prescription tretinoin," says Dr. Frank. "Those with more sensitive skin who aren't trying to treat a specific condition — but are concerned about aging — should opt for a gentle retinol with a low concentration at first and increase with tolerance." 
Design: Hannah Packer
Read More: 
I Tried the SkinCeuticals Pure Retinol Line and the Results Are Seriously Impressive
What Is a Retinol Sandwich? A Dermatologist Weighs In
The Ultimate Guide to Applying Retinol on Senstive Skin
Read more

Back to top