Do You Have Ruddy Skin? Here's How to Deal
November 30, 2021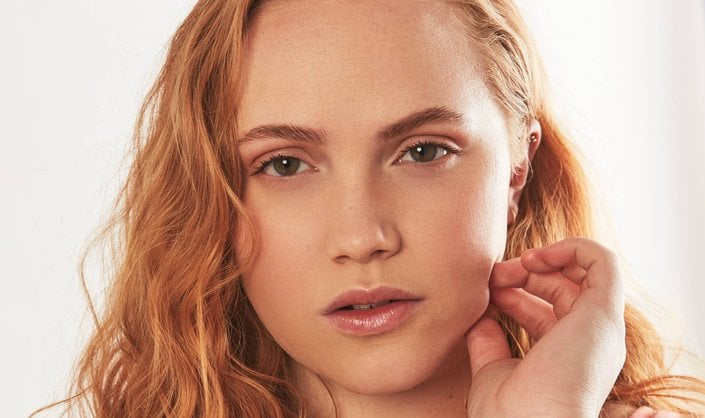 If you have patches of redness on your skin, you may be dealing with ruddiness. And while you might experience redness all year, the dryness and irritation of winter weather can exacerbate the condition. Here, we're sharing what causes a ruddy complexion and how to treat it with the help of Dr. Peter Schmid, a board-certified doctor of osteopathy and SkinCeuticals ambassador based in Colorado. 
What Causes Ruddy Skin?
Ruddiness doesn't have one source. The reason your skin looks red and the reason your friend's skin has a similar tone, could be completely different. "Ruddy skin may be inherited genetically or caused by hormones, acne, infections, topical retinoids, aging and poor lifestyle habits," says Dr. Schmid. "Temperature extremes, saunas and sun damage are also common inciting factors." 
Can You Get Rid of Ruddy Skin?
When attempting to tackle a complexion concern, it's best not to think in terms of getting rid of anything completely. While it may not be possible to get rid of ruddy skin entirely, you can restore and improve your skin's appearance over time. Dr. Schmid's first tip is to address not only the ruddiness itself but also any underlying medical conditions with a dermatologist. Once you know what's causing your ruddy complexion, you can more easily strategize on what you can do to reduce its appearance. Beyond addressing the cause, Dr. Schmid recommends calming a ruddy complexion through your skincare routine, as follows:
STEP 1: Apply an Antioxidant Serum
Dr. Schmid says many of his patients benefit from a regimen that includes an antioxidant-rich serum, like the SkinCeuticals C E Ferulic. The vitamin C formula fights environmental stressors and contributes to a more radiant and even complexion.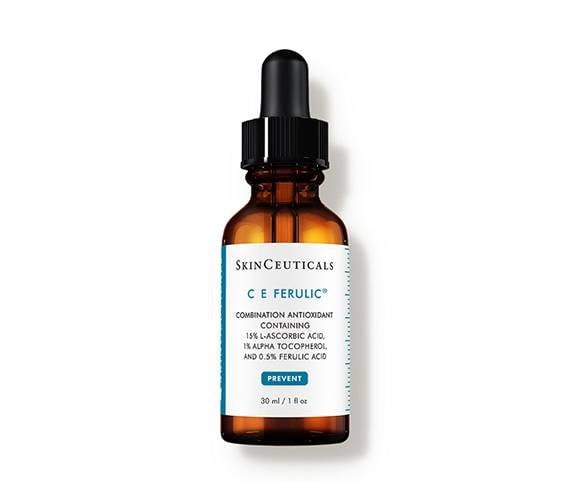 STEP 2: Use Physical Sunscreen
Sunscreen is one of the most important steps in any skincare routine. Remember, ruddy skin can be caused by sun damage. Dr. Schmid recommends opting for a physical sunscreen (rather than chemical) like the La Roche-Posay Anthelios Mineral Zinc Oxide Sunscreen SPF 50.
STEP 3: Try Cooling Products
Redness often points to irritation, so it makes sense that cooling and calming products can help improve the look of ruddy skin. Our go-to for this is Milk Makeup Cooling Water, a soothing under-eye gel stick. 
STEP 4: Reinforce the Skin's Barrier
Dr. Schmid says that those with ruddy skin often have a compromised skin barrier, meaning they'll benefit from a moisturizer like the SkinCeuticals Triple Lipid Restore 2:4:2, which helps replenish the skin's natural lipids through a blend of ceramides and fatty acids. We also recommend the Vichy Minéral 89 Prebiotic Recovery & Defense Concentrate, which contains niacinamide to boost moisture retention and vitreoscilla ferment, a nutrient-rich component of Vichy's signature thermal water to recover the skin's barrier.
How Can You Neutralize the Appearance of Ruddy Skin?
Improving the appearance of your skin and minimizing ruddiness can take time; there's no instant fix to leave you with skin that's suddenly even in tone. In the meantime, you can help neutralize the look of ruddiness with makeup. Follow these simple steps to hide redness. 
STEP 1: Apply a Color Corrector
To help camouflage all-over redness, start by applying a tinted color corrector. The YSL Beauty NU Tone Corrector in Green features tone-correcting micro-pearls that instantly tone down redness.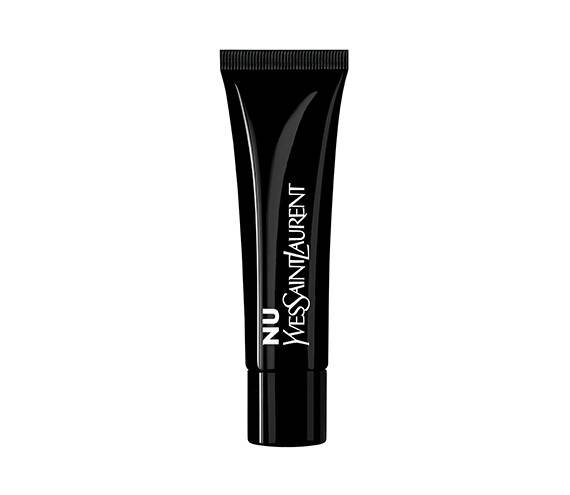 STEP 2: Use a Green Concealer
For spots that still look red, dab on a green concealer as needed. The NYX Color Correcting Palette features six creamy shades that tackle any skin concern, from redness to dark circles.
STEP 3: Follow With Foundation
Apply a foundation of your choosing (we recommend one with a full-coverage finish and added skin benefits, such as the IT Cosmetics CC+ Cream with SPF 50+) in a shade that matches your complexion.
Photo: Chaunte Vaughn
Read More: 
The 7 Best Products to Reduce the Look of Redness, According to Our Editors
10 Hydrating Skincare Products Editors Rely on in the Winter
How to Tell If Your Natural Moisture Barrier Is Damaged — And What to Do About It
Read more

Back to top