Calvin Quallis Created Scotch Porter to Elevate the Barbershop Experience
August 22, 2023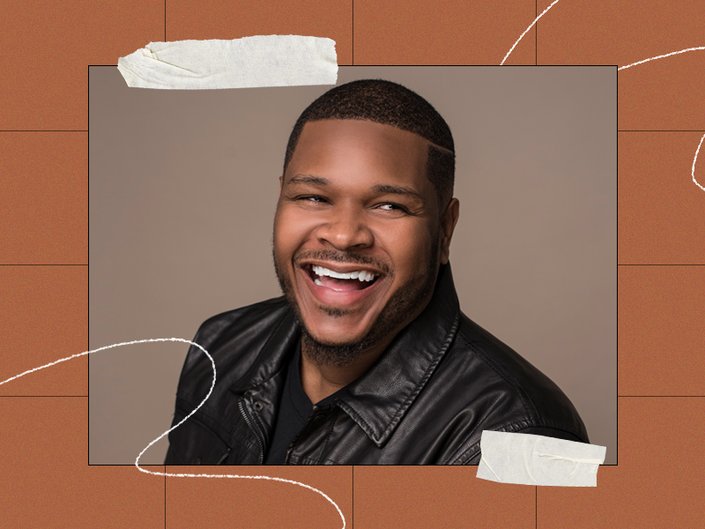 Calvin Quallis launched Scotch Porter in 2015, and it's grown into a wildly popular grooming line with everything from beard balm to body wash to fine fragrance. While the product line is vast, the mission is targeted: to make people feel confident. And Quallis embodies this quiet confidence through his enthusiasm for the brand and its incredible philanthropic work.
Keep reading to learn more about Scotch Porter's impact as a Black-owned beauty brand.
What inspired you to create Scotch Porter?
As a kid, I spent a lot of time in my mom's beauty/barbershop, and I had the opportunity to see clients' physical and emotional transformations — almost every time, leaving their appointment with more confidence than they came in with. I think barbers, stylists and any personal care professionals have the unique ability to help people feel better about themselves. My experiences as a kid, and my interest in helping people feel good about themselves, is what ultimately inspired me to create my brand, Scotch Porter.
How do you recommend men embrace self-care?
It's very important to make time for yourself in doing the things that make you feel more confident, especially the small things — for example, going to the barbershop for a cut and shave. It's a simple and quiet moment where I have the opportunity to focus and leave feeling like the best version of myself.
What do you consider your hero product and why?
I would say the
Hydrating Body Wash in Sandalwood & Tobacco Musk
; it's a great product. The wash is glycerin-based, so it's super hydrating, but it's also packed with shea butter, marula oil and botanicals that create this luxurious lather to help soften and soothe the skin. The fragrance is also wonderful; it's warm and long-lasting, so after use, you usually have a light fragrance trail.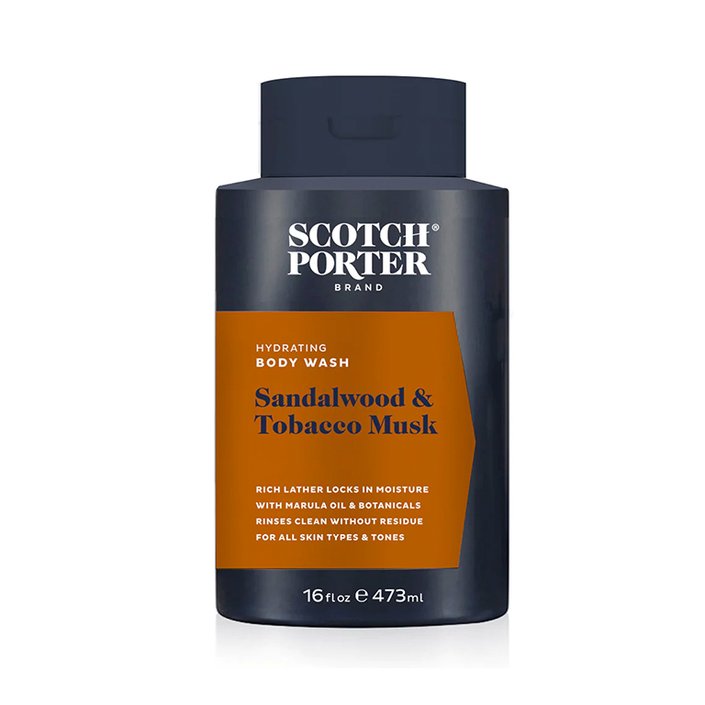 The brand is doing incredibly philanthropic work; why is that important to you?
One of the main reasons why I started Scotch Porter was to play a part in helping make people's lives better, whether it's with a product, a service or just a conversation. I am grateful and excited to have the opportunity to link our products with a larger purpose, especially with the Scotch Porter Impact Fund, which launched last year. We donate 2% of our online sales and over 1% of our total business sales to innovative initiatives that focus on underserved, previously excluded groups. Through our Impact Fund, we have identified four pillars of social impact to focus on: entrepreneurship, education, job training and recidivism.
What's been your proudest moment as a brand founder?
I am extremely proud of everything we have accomplished at Scotch Porter, but one moment in particular was when I saw that we were really making a difference in the grooming industry, and being recognized as the fastest growing male grooming brand in U.S. retail. I am also so personally proud of our Social Impact Fund, being able to impact over thousands of people's lives and donate over hundreds of thousands of dollars through partnering with initiatives that mean a lot to me on a personal level.
Photo: Courtesy of Scotch and Porter
Read more

Back to top