5 Skincare Ingredients That Can Make Your Skin More Sensitive to Sunlight
August 29, 2022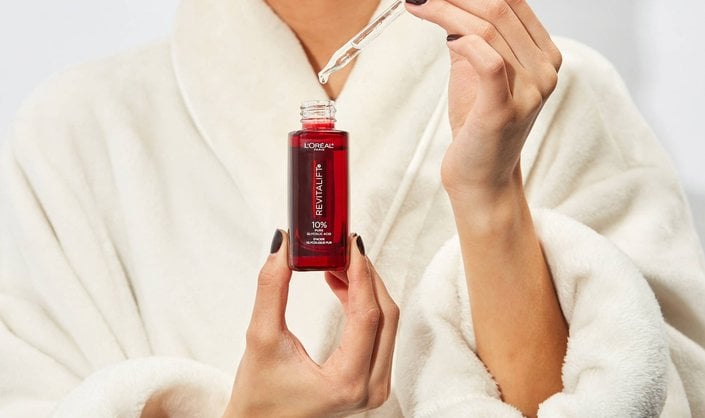 Broad-spectrum SPF is an everyday skincare must. But did you know that certain ingredients found in your favorite products can cause photosensitivity and make you more prone to burning? To keep your skin safe from sun damage, apply an extra layer of sunscreen under your foundation in the AM and keep reading. Here, we're sharing which ingredients can cause sensitivity to the sun.
What Is Photosensitivity?
According to the FDA, "Photosensitivity makes a person sensitive to sunlight and can cause sunburn-like symptoms, a rash or other unwanted side effects. It can be triggered by products applied to the skin or medicines taken by mouth or injected."
Photosensitivity doesn't just mean sunburns, either. It can also increase your chances of developing signs of skin aging, including dark spots, skin discoloration and wrinkles.
Typically, ingredients that cause sensitivity to the sun are those that also help to exfoliate away dead surface cells or treat acne. Their active ingredients reveal fresher skin that is more vulnerable to the sun's rays. To help protect your skin from sun sensitivity and damage, only use products that contain these ingredients at night and apply sunscreen in the morning.
Skincare Ingredients That Can Cause Sun Sensitivity
Fruit Enzymes
Fruit enzymes are commonly found in chemical peels. These are wonderful for gentle exfoliation, which can reveal brighter-looking skin, but they can also make your skin more sensitive to sunlight. "Peels should be avoided during periods of intense sun exposure because they can make a person more vulnerable to the effects of the sun," says board-certified dermatologist Dr. Corey Hartman. "Skin is more susceptible to hyperpigmentation, irritation and photosensitivity while peeling."
Alpha-Hydroxy-Acids (AHAs)
If you're looking to try out chemical exfoliation, use products that contain alpha-hydroxy-acids, like the L'Oréal Paris Revitalift Derm Intensives 10% Pure Glycolic Acid Serum, in your nighttime routine. While they're great for helping to brighten the appearance of the skin, thanks to their exfoliating abilities, they can leave new skin cells vulnerable to sun damage.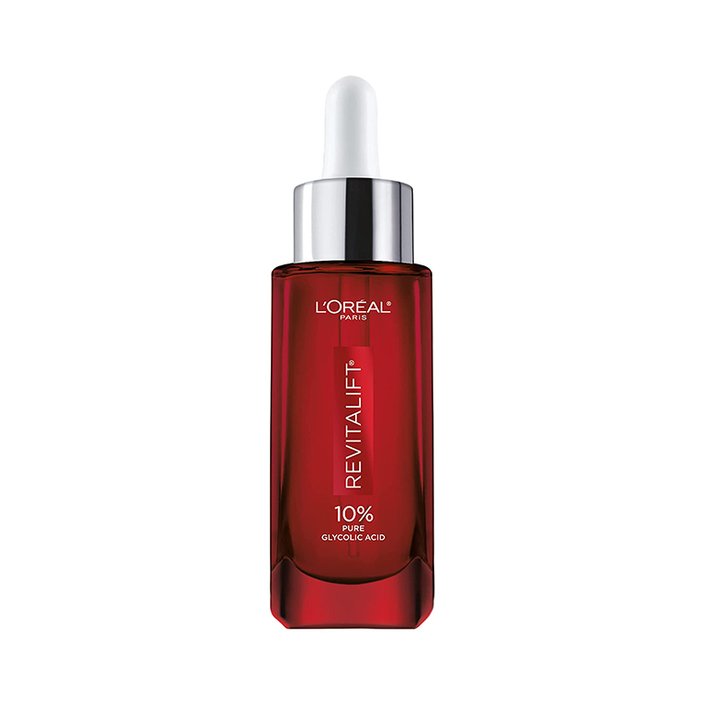 Retinol
Retinol is a gold-standard anti-aging ingredient and can be found in a multitude of products formulated to fight wrinkles and other signs of aging. It exfoliates the skin's surface, ridding it of dead skin cells and creating a younger-looking appearance. That's why it's important not to reverse its effects with sun damage. If you're looking for retinol to incorporate into your anti-aging routine, try the Kiehl's Fast Release Wrinkle-Reducing .3% Retinol Night Serum. Just make sure to use it at night and apply sunscreen in the morning.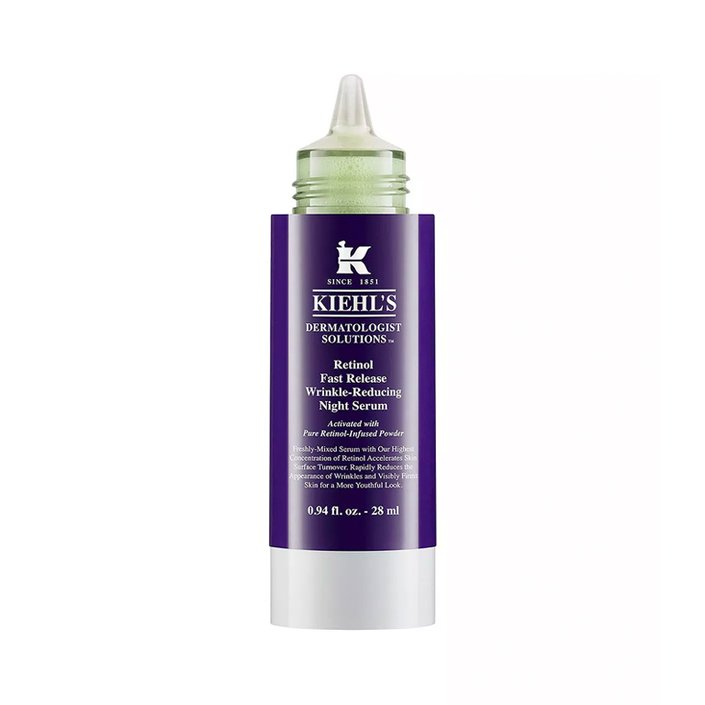 Salicylic Acid
Check the ingredients list on your cleansers, spot treatments and scrubs for salicylic acid, which is a common ingredient found in over-the-counter acne-fighting products. While we love salicylic acid-infused products like the Vichy Normaderm PhytoAction Daily Deep Cleaning Gel for unclogging pores, removing dead skin cells and fighting acne, you'll want to be sure to apply broad-spectrum sunscreen after any products formulated with this ingredient to avoid irritation or sensitivity. And consider chatting with your dermatologist to determine when (morning or night) you should incorporate it into your routine.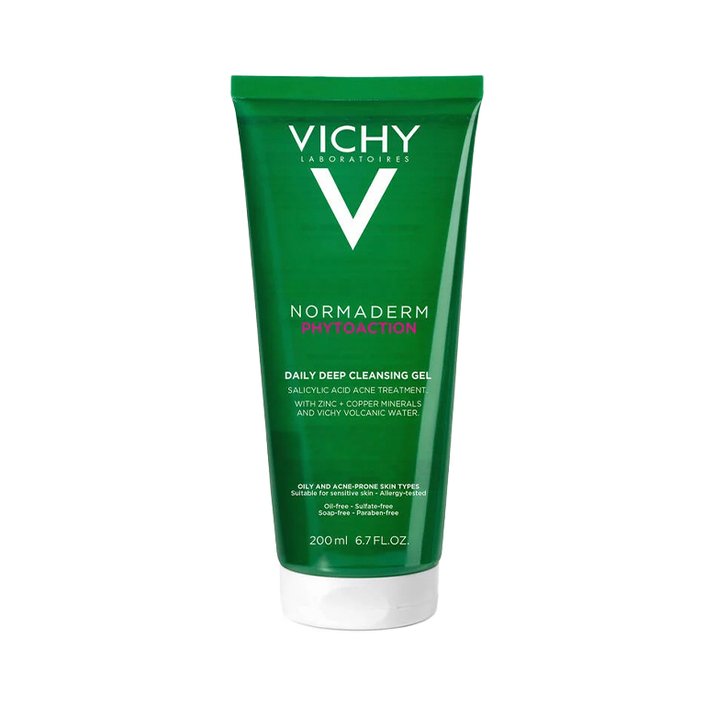 Benzoyl Peroxide
If you have a benzoyl peroxide face wash, like the CeraVe Acne Foaming Cream Cleanser, we suggest using it at night and switching to a gentler cleanser in the morning. "Benzoyl peroxide is an antibacterial made of benzoic acid and oxygen," says board-certified dermatologist Dr. Peter Schmid. "It penetrates the pores or follicles of the skin and kills the bacteria that live there," he says, which can help contribute to inflammation.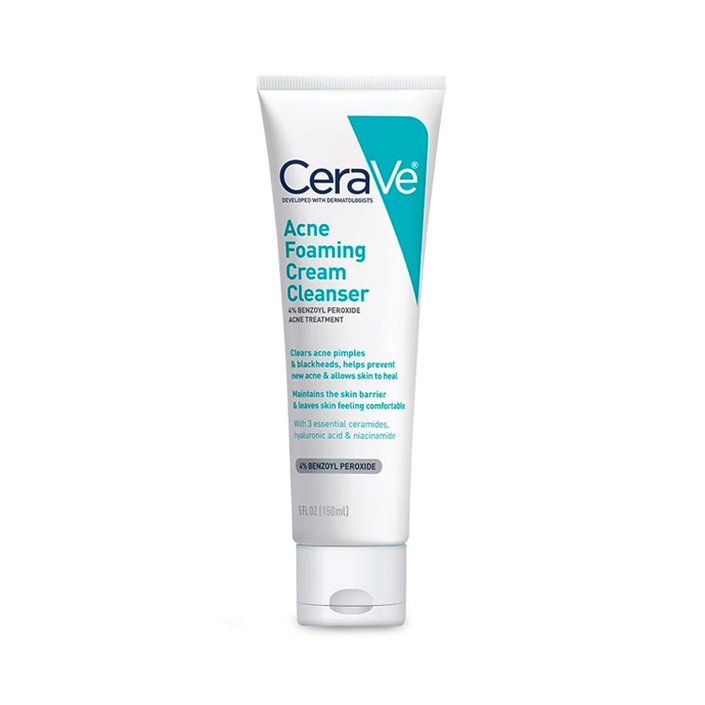 Read more

Back to top