The Right Way To Take Care of Sunburned Skin, According To a Derm
July 20, 2023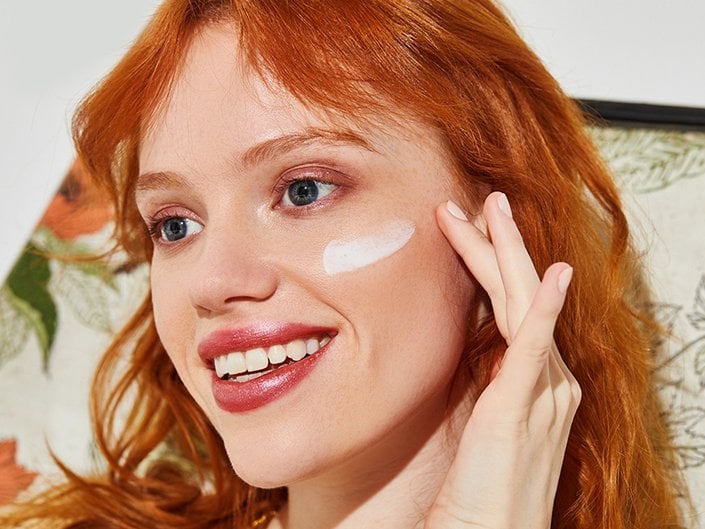 Whether you were lounging by the pool reading, enjoying a beach vacation or just spending a long day out in the sun, forgetting to reapply your sunscreen means you have to deal with a sunburn on your face.
If you're wondering how to take care of your skin after a sunburn, including the soothing products to use and the ingredients to avoid, you've come to the right place. We chatted with Dr. Michele Farber at Schweiger Dermatology to find out exactly what to do in this instance. Keep scrolling for the dermatologist's simple, calming, non-irritating skincare routine post-sunburn.
How Should You Adjust Your Skincare Routine if You're Sunburned?
According to Dr. Farber, you'll want to hold off on most ingredients except a gentle cleanser and a thick emollient cream or ointment. "Most importantly, you'll want to avoid potential irritants like retinols, AHAs, BHAs and exfoliant products." She also adds that "antioxidants can help with skin protection and healing, but certain formulations can be irritating to sensitive skin, so ask your dermatologist if you're not sure how to proceed."
Further, avoid doing face masks and peels. "You do not want to pick peeling skin or do anything to exfoliate until your skin is completely healed," she says.
When Should You Return to Your Normal Routine Post-Sunburn?
Dr. Farber says waiting until the sunburn is resolved is a must. "Wait until the skin is completely healed, meaning peeling, redness and sensitivity have all resolved. This may be a few days if you have a minor burn, but could be up to a couple weeks for any second- or third-degree burns."
Relying on a simple skincare routine is key when it comes to sunburned skin. We love the CeraVe Hydrating Facial Cleanser for an extremely gentle face wash, and the Youth to the People Superfood Air-Whip Moisture Cream for a soothing, lightweight moisturizer for everyday use. Always listen to your skin, and consult your dermatologist if you have questions about which products are appropriate to use.
"Stay hydrated, and see your dermatologist if you have systemic symptoms like fever or chills as you may need more urgent medical attention," says Dr. Farber. "And, of course, protect your skin from the sun. Don't forget to apply sunscreen consistently and seek shade as much as possible!"
Looking for a new go-to sunscreen? We recommend reaching for the
CeraVe Hydrating Sheer Sunscreen Broad Spectrum SPF 30 for Face & Body
, a lightweight formula that's sheer and comfortable on all skin tones and skin types.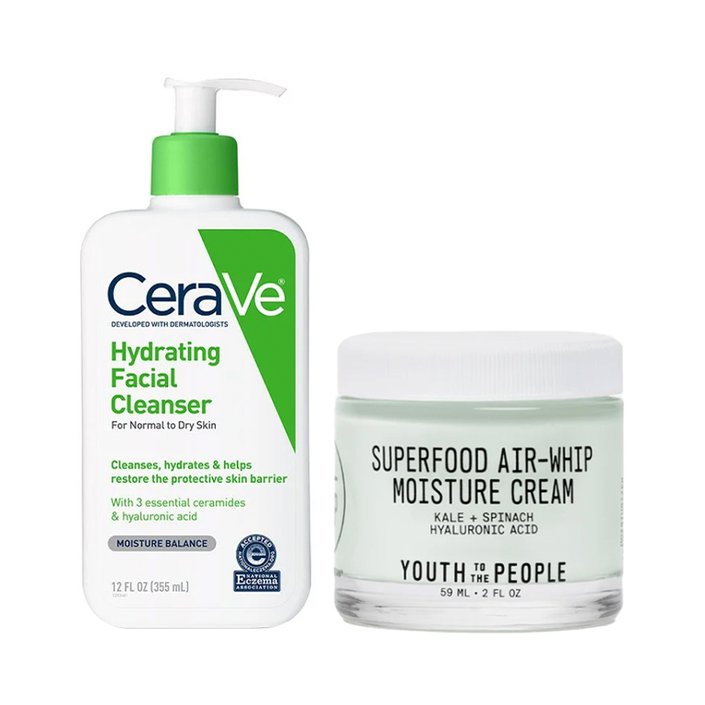 Read more

Back to top