Skincare Rules to Follow if You Wear Contacts, According to an Ophthalmologist
January 20, 2022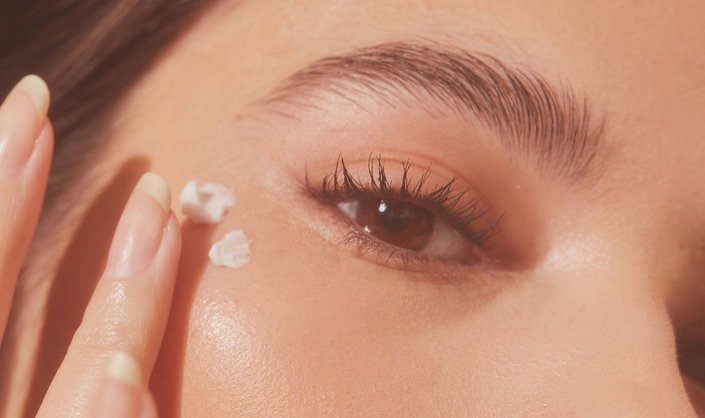 If you wear contact lenses, then you know the struggle of deciding to take out your contacts before or after applying your skincare products. If you take them out beforehand, you can't see what you're doing. If you wait until after, you run the risk of irritating your eyes with fingers covered in active ingredients. To solve this dilemma, plus many other eye care-meets-skincare concerns, we asked Dr. Diane Hilal-Campo, a board-certified ophthalmologist and founder of Twenty/Twenty Beauty to weigh in. Keep scrolling to find her advice. 
Should you remove your contact lenses before or after applying skincare? 
According to Dr. Hilal-Campo, the answer is yes. "Every morning put your lenses in (with clean hands!) then complete your skincare regimen," she explains. "At night, remove your lenses with clean hands before starting your evening skincare routine." 
Are there any specific ingredients that contact-wearers should avoid?
Try not to get anything near your eyes, even if you don't wear contacts. Aside from avoiding fragranced products near the eye area, Dr. Hilal-Campo suggests keeping retinoids and benzalkonium chloride, an ingredient often found in makeup wipes, away from the eyes. "These ingredients can potentially harm your meibomian glands, which are tiny organs that secrete oil and prevent your tears from evaporating too quickly," she explains. "Once they die, they're gone for good, and you're left with the uncomfortable symptoms of dry eye disease." 
Should you avoid eye creams when wearing contacts?
No, not entirely. Dr. Hilal-Campo does recommend, however, reserving eye treatments for the evening, once you've removed your lenses for the night. "The skin is so thin on the upper and lower lids that creams, oils and treatments can leak onto the ocular surface," she says. "Not only can these formulas get onto your lens and blur your vision temporarily, but they can also get trapped under the lens, which can cause an infection, not to mention irritation."
Should you avoid wearing sunscreen when wearing contacts?
Sunscreen is non-negotiable and the only caveat to the above, says Dr. Hilal-Campo. To ensure the safety and comfortability of your contacts (and your eyes), opt for an SPF specifically formulated for the face. We love the La Roche-Posay Anthelios UV Correct Face Sunscreen SPF 70 because it has a lightweight, non-greasy texture that doesn't slip or slide throughout the day. When applying sunscreen, Dr. Hilal-Campo recommends applying it no closer than a half-inch away from your eyelid so that it doesn't migrate into the eyes while you sweat.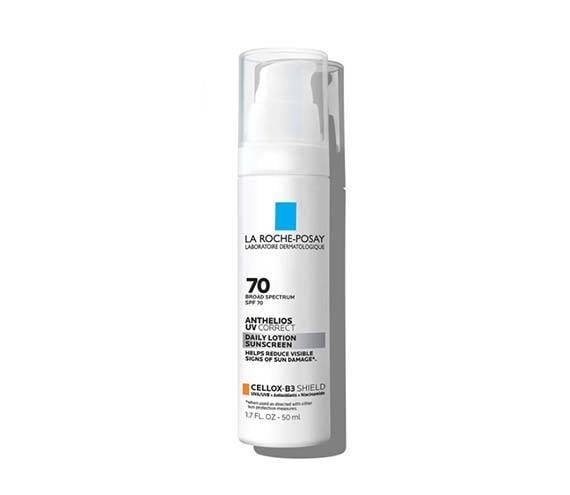 Is it better to use daily, weekly or monthly contact lenses?
For Dr. Hilal-Campo, daily contacts are the healthiest and safest choice. "Any particles from eye makeup and ingredients from your skincare products can leave buildup on your lens," she explains. "Even after cleaning them, the residue can still remain. By throwing your lenses out at the end of the day, you can avoid any potential eye infections caused by unwanted substances on your lenses."
Photo Credit: Chaunte Vaughn
Read More:
10 Best-Selling Products to Shop From Kiehl's
3 Easy Ways to Reduce Eye Puffiness
Can Your Skin Become Immune to Skincare Products?
Read more

Back to top