You're Invited to the Launch of SkinCeuticals' New Antioxidant Serum — Here's Where to Tune In
March 03, 2021
One of our favorite ways to learn about skincare is by watching endless videos on YouTube, Instagram and TikTok about the best products to try and must-have ingredients to include in our routine. If you're like us, then you have to tune in to the SkinCeuticals Pro Live online event where the brand's host talks about all things skincare, including new launches, and answer your questions with the help from industry experts. 

Tune in tonight at 8pm EST when Assistant Vice President of SkinCeuticals Education and host Rachel Short is going live with antioxidant expert and board-certified dermatologist Dr. Julie Woodward to talk about and celebrate the brand's biggest antioxidant launch in six years. Ahead, get a sneak peak of the product and more of what you can expect from the Pro Live series. 

SkinCeuticals is adding Silymarin CF to its lineup of antioxidant serums, which includes the cult-favorite C E Ferulic. Antioxidants are a great addition to your skincare routine no matter your skin type because they help to protect your skin against free radical damage caused by environmental aggressors, such as pollution and harmful UV rays. What's exciting about the Silymarin CF launch specifically, though, is it's the brand's first vitamin C serum that's made for oily and acne-prone skin types. The oil-free formula helps to reduce excess oil production, refine the skin's texture and reduce the appearance of blemishes and fine lines.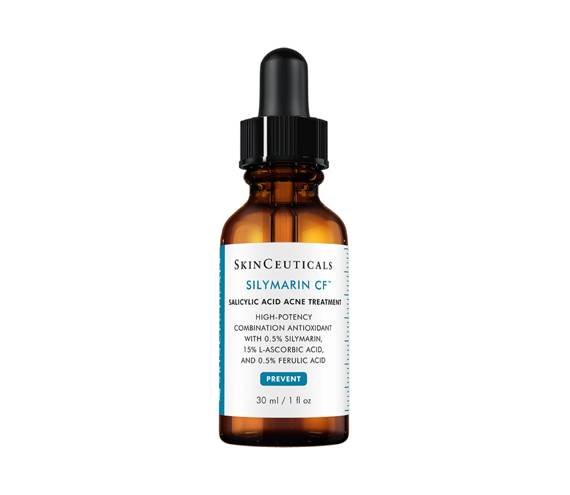 Want to know more? Tune in tonight to learn all about this exclusive launch. You'll be able to shop the serum and additional products during the event as well. We're eyeing the brand's Physical Matte UV Defense Sunscreen and Blemish & Age Defense, which is a mineral sunscreen that perfectly completes your oily skincare routine. 

And be sure to check out more of these Pro Live masterclasses, happening monthly on this link. The next episode is on Wednesday, March 17, 2021 at 8pm EST. Don't miss out! 
Design: Hannah Packer
Read More: 
SkinCeuticals C E Ferulic vs Phloretin CF: Which Antioxidant Serum Is Right for You?
The SkinCeuticals Custom D.O.S.E Made One Editor a Personalized Skincare Convert
Which SkinCeuticals Sunscreen Is Right for You?
Read more

Back to top