What Exactly Is a Chemical Peel? An Esthetician Explains
July 07, 2021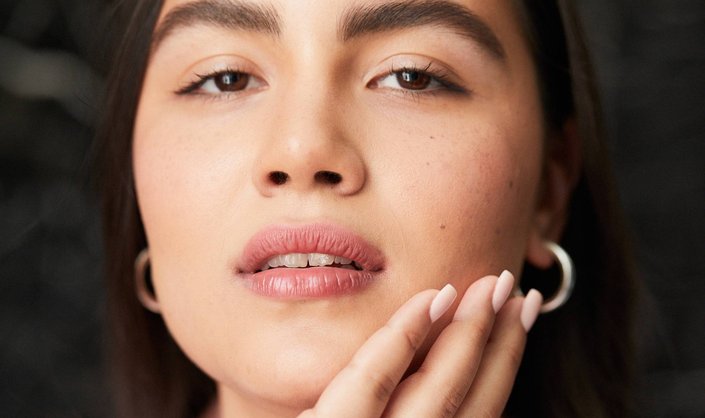 You might associate chemical peels with red, irritated peeling skin, but they can actually be a safe and effective way to achieve smooth, glowing skin when administered properly. To give you the facts about chemical peels, we turned to Meredith Kiy, an esthetician at SkinCare Physicians in Boston, to explain exactly what a chemical peel is, what the benefits are and how to properly care for your skin before and after a treatment. 
What Is a Chemical Peel?
A chemical peel is a chemical exfoliation technique. It differs from physical exfoliation because rather than using a tool to manually remove dead skin cells and other impurities from the skin's surface, certain acids are used to dissolve the build-up. Eventually, this causes the top layer of the skin to peel off and reveal a smoother, brighter complexion. "Chemical peels allow skincare products to work better, oxygen to flow thoroughly through pores and address aging and discoloration concerns," Kiy says. 
What Types Are There?
There are many different types of chemical peels that vary in strength, ingredients and skincare benefits. According to the American Society for Dermatologic Surgery, the strength of chemical peels can be sorted into three categories: superficial, medium and deep. The most common types are superficial peels, which use mild AHAs to gently exfoliate the top layer of the skin, and medium peels, which use stronger ingredients like glycolic acid, that reach into the second layer of the skin to help smooth out wrinkles and address discoloration. 
Estheticians perform superficial to medium chemical peels using solutions that often contain glycolic acid, salicylic acid, retinoic acid or lactic acid. Deep peels are the strongest form of chemical peel and typically use trichloroacetic acid or phenol to deeply penetrate the skin to remove damaged skin cells and shallow scars. These are administered by a doctor on a necessary basis and you may need a local anesthetic and/or sedative to manage discomfort..
What Are the Benefits?
Ultimately, chemical peels have a variety of benefits including improving skin texture, reducing discoloration, stimulating the growth of collagen and new skin cells and smoothing fine lines and wrinkles. "After a peel, you immediately feel like your skin is breathing again," says Kiy. 
Are There Any Side Effects?
"The biggest side effect to peels is the post-peel healing and complications that some can experience," Kiy explains. After all, chemical peels are, in essence, removing a layer of skin, so you can expect redness and sensitivity up to one week post-peel depending on the strength of the treatment you received. 
It is important to properly follow your esthetician's post-peel care instructions. Kiy strongly advises applying a high SPF sunscreen like the CeraVe Hydrating Mineral Sunscreen SPF 50 Face Lotion. She also suggests avoiding direct sun exposure for three days, strenuous activities that will make you sweat for 24 hours and refraining from applying makeup for 24 hours to allow your skin to breathe. Instead use a thick moisturizer — like Kiehl's Ultra Facial Cream — twice a day for a week to keep your skin hydrated. We also recommend using the SkinCeuticals Biocellulose Restorative Mask post-treatment which was specifically designed to help soothe and cool the skin after laser and chemical peel treatments.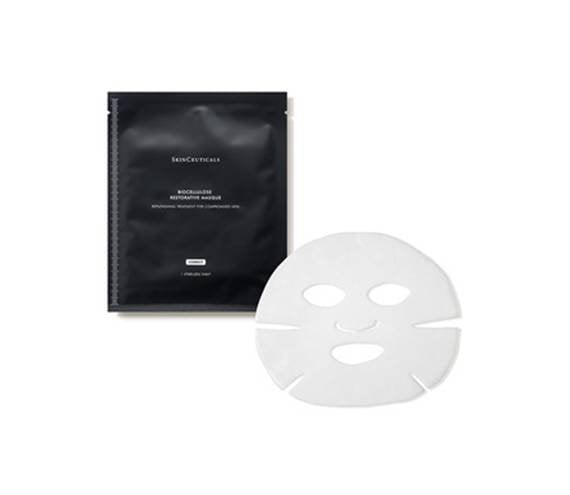 You can also take steps prior to your chemical peel to make the experience as stress-free as possible. Kiy advises patients to avoid any form of facial exfoliation, sun exposure and facial hair removal for at least 48 hours beforehand to help prevent skin irritation. 
Photo: Chaunte Vaughn
Read More:
How to Care for Your Skin After a Chemical Peel
Is it Possible for Your Skin Not to Peel After a Chemical Peel?
Our Favorite Chemical Exfoliators for Your Skin Type
Read more

Back to top