Spray & Soothe: Why Your Skin Care Routine Needs Thermal Water
September 22, 2017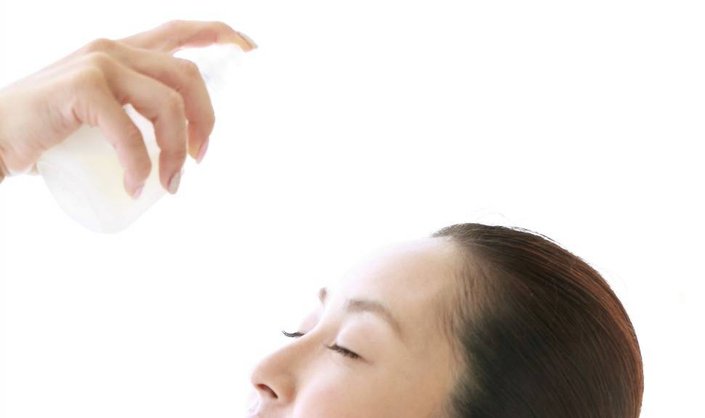 Think of thermal water like toner, since it covers much of the same territory—read: moisturizes, refreshes, and adds a layer of protection against environmental aggressors. But that's not all, thermal waters can also be used to set makeup, soothe, and boost the natural radiance of your complexion. So it's no surprise really that thermal water sprays have been a craze in France for years. Needless to say, we'll never pass up the opportunity to take a page out of a French girl beauty book. But you don't need an international plane ticket to get your hands on one of these powerhouse products! Believe it or not, there are plenty of options available right here in the U.S., and we're sharing a few of our favorites, ahead.
OUR 2 FAVORITE THERMAL WATER SPRAYS 
Have you been sold? Good, because thermal spring waters are great way to enhance the appearance of the complexion and boost hydration levels with very little effort required. Lucky—or unlucky, depending on your affinity for traveling—for you, journeying to France is not necessary to get your hands on this uber-fancy water. Meet two of our all-time favorite thermal waters—from the L'Oreal portfolio of brands—that have landed Stateside, below, and find out for yourself what makes them so much better than ordinary tap. 
VICHY THERMAL SPA WATER
Vichy's mineralizing thermal water is so good, it's included in every single one of their product formulations. Soothing and infused with antioxidants, this mineral-rich water can help fortify and protect skin from signs of aging due to environmental aggressors. It hails from the French volcanoes, where it flowed through thousand-year-old rock. It may look unassuming, but this light mist is loaded with 15 minerals and antioxidants to boost skin's radiance for an overall healthy-looking glow. Not to mention, it's incredibly refreshing. We love that it's small enough to be carried anywhere without hassle. A midday pick-me-up has never been this easy!    
Vichy Thermal Spa Water, $14.00 MSRP
LA ROCHE-POSAY THERMAL SPRING WATER
You'll find thermal spring water in many of La Roche-Posay's products thanks to its unique combination of mineral salts and trace elements scientifically demonstrated to offer soothing properties. The formula contains a high concentration of selenium— a powerful natural antioxidant—and mineral-rich micro-droplets to provide an immediate soothing feeling and a burst of hydration. All skin types can use it, ideally in place of a toner. And don't worry about spraying too much; it can be used as often as desired—at home, at the office, or on the go. This is definitely one product worth keeping on hand.
La Roche-Posay Thermal Spring Water, $12.99 MSRP
How to Use Thermal Water
As we mentioned, thermal water can be used in a number of ways, so feel free to get creative! One of the best things about thermal water is that it's lightweight and gentle, and can be incorporated into both your skin care and makeup routines. If you need a little creative guidance, keep reading! We share four ways to use thermal water, below.
Thermal Water Toner

 
No toner? No problem. After cleansing the skin, reach for a thermal water to tone the skin morning and night and to prep the skin for whatever serums or creams may follow.
Moisturizer Setting Spray
Chances are you've heard a thing or two about setting your makeup with a setting spray, but do you ever set your moisturizer? Reaching for a facial mist after applying moisturizer can help add an extra boost of hydration. Next time you wash your face, reach for a thermal water after moisturizing for an extra-refreshing finale.
A Mid-Day Refresh
Whether you've spent all day studying or working, we all need a little pick-me-up once the afternoon rolls around. Instead of pouring a mid-day cup of coffee, try reaching for a thermal water mist to refresh, soothe, and awaken your complexion. For a cooling action, store your thermal water in the fridge before using it.
Makeup Setting Spray
Give your complexion a little extra love and affection by switching out your usual setting spray for a thermal water mist. It can supply the skin with an extra boost of hydration and a natural-looking glow.
Read more

Back to top