Supermodel Skin Care: How A Celebrity Esthetician Gets Model Skin Runway Ready
January 11, 2017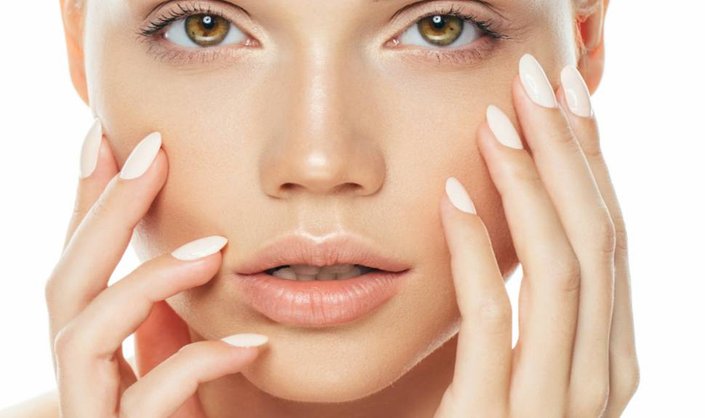 With a client list that reads like a who's who of Hollywood, it's well known that Mzia Shiman is one of the top celebrity estheticians in the biz. Blending over 25 years of experience with traditional practices and the latest technology, she's pampered and prepped the faces of some of the industry's top models before some of its top runway shows and events. So, it comes at no surprise that when she spills her skin care secrets we take notes! Recently Shiman, who is an ambassador for the aromatherapy skin care line Decleor, prepped some major supermodel skin prior to a highly anticipated (and televised!) runway show and we were lucky enough to learn a few of her tricks of the trade. Want to know how a top celebrity esthetician gets skin looking runway ready? Keep reading!
The Golden Rule
In the past Shiman has shared with us the importance of caring for the skin with regular facials. "Facials aren't just for those dealing with acne or other skin problems. Getting rid of impurities is necessary for everyone," she explained. "It is very important to get facials on a regular basis, ideally at least once per month."
While supermodels and A-listers alike may have the time (and the budget) to get a monthly facial, for many of us it's just not in the cards. This is where expert advice for caring for your skin at home comes in! Shiman's top tip? Use moisturizers, serums, and other products that have been created for your specific skin type and be sure to switch them out as the seasons (and your skin care needs) change.
A Model-Worthy Daily (and Nightly!) Skin Care Routine
When it comes to the day-to-day care of your complexion, Shiman stresses the importance of moisturizing! "You should moisturize the skin after each time you use cleanser and toner, every morning and evening, or as needed," she says. At night, swap your daytime moisturizer out for a night cream. She's is partial to Decléor's night serums and creams. "They're made with some of the best ingredients and are available for all skin types," she says.
"Warm some night cream in your hands," Shiman says. "Apply it to your face and neck using light, upward strokes. If you're pairing your night cream with a serum, be sure to apply the serum first."
Kiss Puffy-Looking Eyes Goodbye!
Due to their hectic schedules and late nights, models and celebs often experience the dreaded puffy eye look more than your average gal. Naturally, Shiman has a tip to help de-puff those puffy-looking peepers in a pinch! "Applying a chilled slice of cucumber to your eyes for a few minutes can help reduce the appearance of puffiness," she shares. "This at-home trick helps hydrate the eye area and can help give your eyes a brighter, more refreshed appearance."
A Model Mask
Even if you can't afford a coveted spot on Shiman's client list you can still treat your skin the same way Hollywood's elite do! Shiman's self-described "special favorite" is actually available online! Decleor's Aurabsolu Instant Glow Hydrogel Mask ($20 MSRP) is a 10 minute mask that Shiman uses at the end of each facial and that you can use in the comfort of home! "I use them at the end of my treatments to leave the skin looking glowing, hydrated, and relaxed. For these reasons, I love giving the models each a mask to leave my room with!" She recommends using a mask like the Aurabsolu mask at least once a week to help keep your skin looking its best! 
Curious about how Shiman cares for her own skin? We got her to share all of her personal skin care secrets here! 
Read more

Back to top