A Skin-Care Routine for Teens With Hormonal Acne
January 28, 2020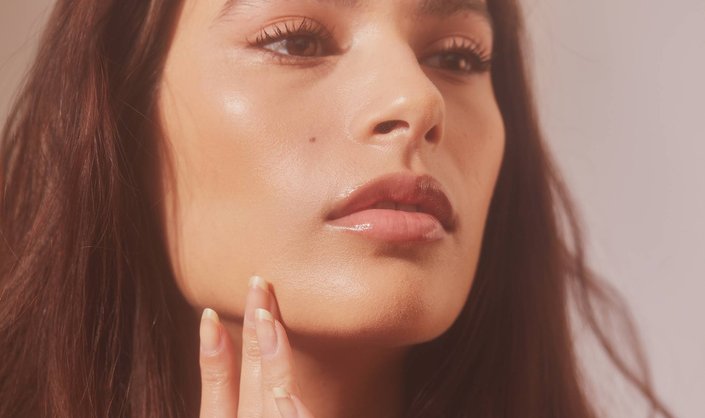 Hormones play a big role when it comes to your skin's appearance and how to care for it. From cystic acne and stress pimples to chronic breakouts, the effects of hormones are visible — especially when you're a teenager. This is mainly because of puberty. To find out what to expect from our skin during puberty and hormone changes, we spoke with board-certified dermatologist and Skincare.com consultant Dr. Dendy Engelman. Ahead, find out how hormones affect your skin, plus a starter skin-care routine for teens.
How Can Skin Change During Puberty? 
"As a result of hormonal changes and fluctuations during puberty, oil glands in the skin will produce more sebum," says Dr. Engelman. Excess oil can contribute to clogged pores and bacteria, which can result in acne. "This can be problematic if one doesn't embrace a cleansing and/or treatment regimen." That being said, implementing a comprehensive skin-care routine can help control oil and treat breakouts. If your hormonal acne persists, however, it's important to make an appointment with your dermatologist. 
A Skin-Care Routine for Teens With Hormonal Acne 
STEP #1: Remove Your Makeup
If you've started to experiment with makeup, or even just use concealer to cover up pimples, it's important to remove your makeup every night before going to bed. Forgetting to wash your face will only make breakouts worse and contribute to skin irritation. For a gentle remover, we recommend the Garnier SkinActive Micellar Cleansing Water.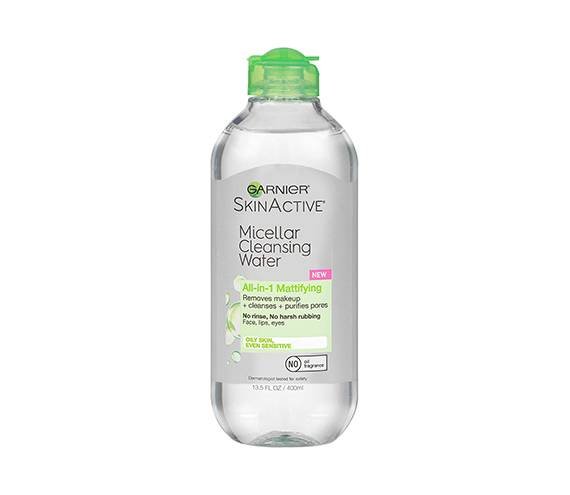 STEP #2: Cleanse 
Once you've removed your makeup, wash away the day's dirt (and your excess oil) with a cleanser. If you're oily and acne-prone, make sure to pick an oil-free cleanser formulated to your skin type. We recommend the CeraVe Acne Foaming Cream Cleanser. It's specifically formulated with salicylic acid to target acne and oily skin.
STEP #3: Do a Spot Treatment
While it can be tempting to pick at and pop pimples during a breakout, we strongly advise against it. This can lead to scarring and discoloration later on. Instead, let your pimple naturally reach a head or use a spot treatment medication to dry it out. Look for products containing benzoyl peroxide, like the AcneFree Terminator 10 Benzoyl Peroxide Spot Treatment.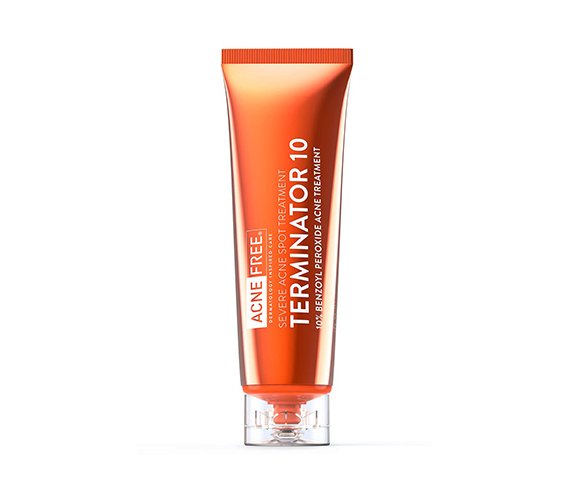 STEP #4: Use an Oil-Free Moisturizer
Even if puberty has made your skin oily, it's still important to moisturize morning and night. Using spot treatments and an acne-targeting cleanser can leave your skin dry. Neglecting to restore moisturizer will only make your glands produce more oil in the long run. Look for a light, gel moisturizer formulated with hyaluronic acid. We love the Vichy Minéral 89 Hyaluronic Acid Gel Face Moisturizer. 
Read More:
Our Prayers Have Been Answered: This Night Cream Won't Come Off on Your Pillow
Which Lancôme Foundation Is Right for You? 
6 Must-Have Products for Acne-Prone Skin
Read more

Back to top