The Benefits of Facial Massage
February 12, 2021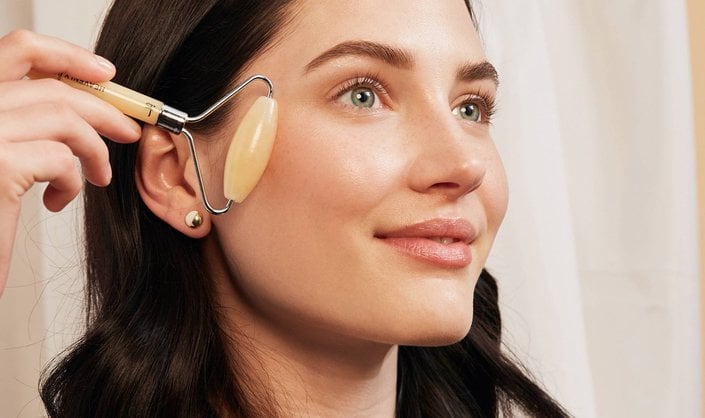 Anyone who's ever gotten a facial can attest: the facial massage is one of the best parts. It's relaxing and invigorating at the same time. But you don't have to wait until your next facial appointment to experience it and reap the benefits. To find out how to perform a facial massage at home and to learn more about the benefits of doing it, we consulted with Vanda Serrador, facialist and body-care expert.
What Is Facial Massage and What Are the Benefits?
"Facial massage is a technique designed to accelerate blood circulation, stimulate, tone and revitalize the facial muscles in a succession of dynamic movements," Serrador says. The technique can help boost the natural flow of the blood circulation and lymphatic drainage and release tension in congested areas. "Performing this on a regular basis at least once per day will help you improve skin tone and muscle contouring, help you to release general stress, and find calm," she says. 
How to Give Yourself a Facial Massage
"You can give yourself facial massage at any time, as if you were exercising your body," she says. "I tend to do it in the morning, as it is my favorite time of the day to revitalize and tone my skin." Serrador also practices facial massage at night and incorporates some mindful meditation to further unwind.
"Spend at least two minutes performing facial massage, once or twice daily," Serrador suggests. "The deal is, the more you do it, the better. Also, if you notice certain muscles of your face that need more attention, then those will be the ones that you can concentrate more often."
When it comes to starting the massage you'll want to make sure you have the right medium. Serrador recommends massaging with facial oils. "The texture is great for massaging, as it allows for the best massage flow." Plus, she says, the technique can help to maximize the potential of your product. We like to use the Kiehl's Cannabis Sativa Seed Oil Herbal Concentrate because it's non-comedogenic and helps soothe, moisturize and purify the skin.  Not big on using oils in your skin-care routine? Serrador says that using a serum is another alternative, but to opt for a hydrating formula.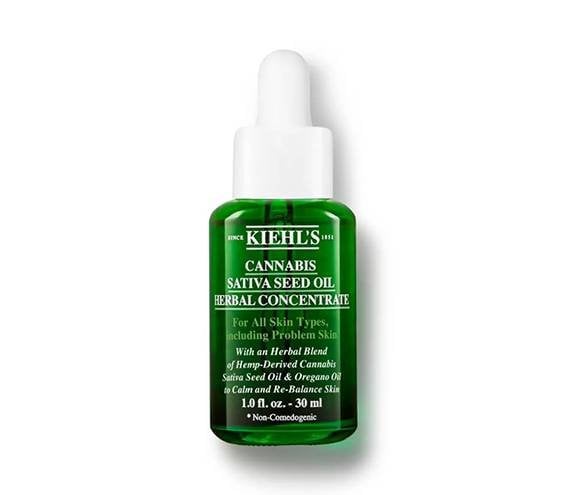 Once you've applied your medium, gently massage your skin along the sides of the neck in a downwards motion with your fingertips. Then move upwards and outwards along the jawline, mouth, cheeks, above the brows and on the forehead. 
Take your facial massage to the next level with a few accessories. Tools like a facial roller can elevate your experience. "A facial massage performed with a tool is more intense, opposed to the use of just the fingertips." she says.
Photo: Chaunte Vaughn
Read More:
6 Vanity-Worthy Facial Rollers to Add to Cart
How to DIY a Lip Scrub in 4 Easy Steps
How to Achieve a Flawless Complexion in Time for Valentine's Day
Read more

Back to top