5 Skin Care Ingredients You Should Know About Now
July 27, 2017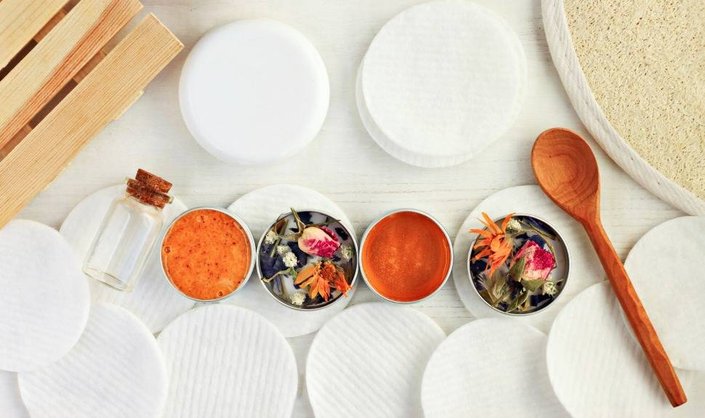 When it comes to your skin care, knowing what's inside of your products can make a world of difference. Some ingredients found in your product's formulas can help target specific skin concerns, whether it be acne, signs of aging, or dryness. Understanding the benefits of these ingredients can bring you closer to achieving your skin care goals. That said, with so many ingredients out there, it can be confusing to remember them all, much less what they can do for your skin! Don't fret, we're here to help. Ahead, we're breaking down the basics of five common skin care ingredients you should know about.
HYALURONIC ACID
Have yet to become acquainted with hyaluronic acid? There's no better time than now to start! This hydration powerhouse can be found in plenty of skin care formulas, including serums and moisturizers, and has earned quite the praise from beauty junkies and experts alike, like board-certified dermatologist, and Skincare.com consultant, Dr. Lisa Ginn for example. "I love hyaluronic acid," she says. "It's soothing to the skin, even if it's sensitive. This potent humectant holds 1000 times its weight in water." Since boosting skin's moisture is key in an anti-aging routine, Dr. Ginn recommends reaching for creams and serums formulated with hyaluronic acid and to use them twice a day as part of your AM and PM routines.
VITAMIN C
Antioxidants aren't just for eating! Topical antioxidants in skin care can provide a plethora of benefits, and vitamin C is certainly no exception. Vitamin C—otherwise known as ascorbic acid—can help to neutralize free radicals and reduce environmentally-induced damage to surface cells. As a refresher, free radicals are unstable molecules triggered by various environmental factors, including sun exposure, pollution, and smoke. When they come in contact with the skin, they can break down skin's elasticity and lead to visible signs of skin aging over time. Applying topical antioxidants, like vitamin C, can provide the surface of your skin with an extra line of defense against free radicals (the bad guys) when used in tandem with Broad Spectrum SPF.
One of our favorite serums formulated with vitamin C is SkinCeuticals C E Ferulic. Check out our full product review of SkinCeuticals C E Ferulic, here!
GLYCOLIC ACID
Acids might sound scary, but they don't have to be! According to Dr. Lisa Ginn, glycolic acid is the most common fruit acid and comes from sugar cane. "Glycolic acid helps to smooth out the top layer of skin," she says. "You can find it in a host of products including creams, serums, and cleansers." Nothing scary about that, right?
One of our favorite product lines formulated with glycolic acid is L'Oreal Paris' Revitalift Bright Reveal, which includes a cleanser, peel pads, and a daily moisturizer. We review the full collection, here.
Editor's note: If you're planning to use glycolic acid in your skin care routine, just be sure not to overdo it. There can be too much of a good thing, so balance it out with gentle, hydrating products. Glycolic acid can also make your skin more sensitive to sunlight, so be sure to pair your use with daily applications of Broad Spectrum SPF.
SALICYLIC ACID
If you have acne-prone skin, chances are you've heard of salicylic acid. This common acne-fighting ingredient helps unclog pores and loosen the buildup of dead skin cells on the surface. "Salicylic acid is great for blackheads," says board-certified dermatologist, and Skincare.com consultant, Dr. Dhaval Bhanusali. "It forces out all of the debris clogging the pores." Sounds great, right? That's because it is! But keep in mind that salicylic acid can be very drying as well, so going overboard is not recommended. Only use it as directed and keep your skin hydrated with moisturizing creams and serums. Be sure to apply Broad Spectrum SPF each and every morning, especially when using products formulated with salicylic acid.
RETINOL
Retinol is an incredibly popular ingredient, and it's easy to understand why! Research suggests that retinol can help visibly reduce signs of skin aging like wrinkles and fine lines, in addition to improving an uneven skin tone, and smoothing and refining the skin's appearance with continued use over time. You can find the ingredient in its pure form, or incorporated into products such as serums, cleansers, and moisturizers in various concentrations.
If you're just beginning to test the retinol waters, start with a lower concentration to build up your skin's tolerance and use as directed. Also, be sure to only use retinol at night paired with Broad Spectrum SPF during the daytime. If you need a few retinol pointers, check out our beginner's guide to using retinol, here!
Read more

Back to top