The Right Way to Apply Night Cream: A Celebrity Facialist Shares the Tricks of the Trade
May 10, 2016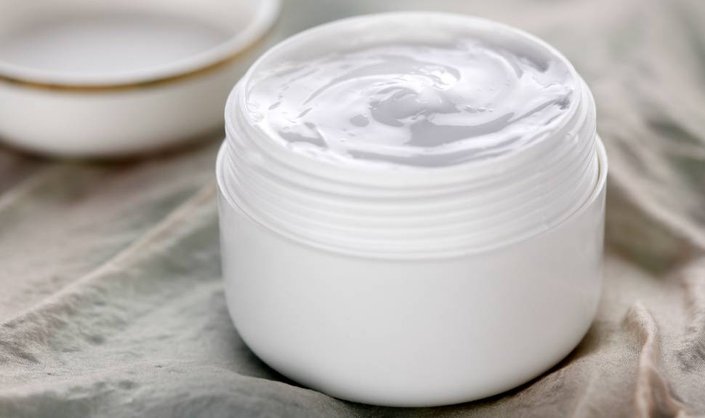 Incorporating night cream into your skin care routine can provide a slew of benefits. "Using night cream helps your skin appear firmer, smoother, and hydrated," says celebrity facialist and Skincare.com expert Mzia Shiman. "When you wake up in the morning, your skin will feel comforted and revitalized." Needless to say, investing in night cream is a good—read: great—idea. And while applying it may seem like a no-brainer, there's actually more to it than you might think. What's the proper order? Does night serum come before night cream? How much is too much? Below, Shiman weighs in on the essential steps. 
STEP 1: CLEANSE YOUR SKIN
The first step is to cleanse your skin of any product, makeup, dirt, and impurities still lingering from the day. It's an important ritual for every nighttime skin routine, regardless of whether night cream will be applied. "The best time to apply night cream is every evening after showering and cleansing your skin," Shiman says.
STEP 2: CHOOSE THE RIGHT PRODUCT
This may seem obvious, but the perfect product makes all the difference. A common misconception with night cream, Shiman notes, is that all night creams are universal. False! "They must be used based on your skin type," she says.
Shiman is partial to Decléor's night serums and creams, like Decléor's Excellence de L'Age Sublime Redensifying Night Cream. "They're made with some of the best ingredients and are available for all skin types," she says.
However, if dryness and dullness rank high on your list of skin concerns, try Vichy's LiftActiv Supreme, which may help smooth the look of fine lines. We love to layer it over Vichy's LiftActiv Serum 10 Supreme, an anti-wrinkle face serum for all skin types, with 10 percent rhamnose and fragmented hyaluronic acid. It helps skin feel smoother, softer, and more hydrated.
STEP 3: APPLY IN LIGHT, UPWARD STROKES
You've got your product and you've cleansed your face. Now, you're ready to dive in. "Warm some night cream in your hands," Shiman says. "Apply it to your face and neck using light, upward strokes. If you're pairing your night cream with a serum, be sure to apply the serum first."
Read more

Back to top