A Dermatologist's Guide to Choosing the Right Acid for Your Skin
September 17, 2020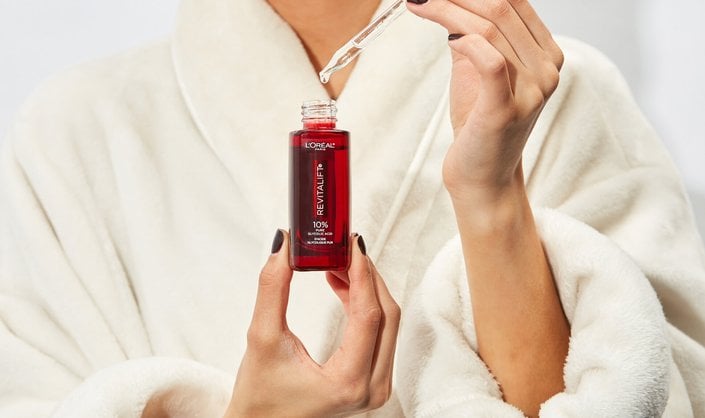 Acids, such as salicylic acid and glycolic acid, are among the most popular skin-care ingredients of the moment. You can find them in cleansers, toners, serums, at-home chemical peels and more. With so many types of acids to choose from, though, you may be wondering which is best for your skin. For answers, we consulted with Dr. Lisa Ginn, a Maryland-based board-certified dermatologist and Skincare.com expert.
What's the Difference Between AHAs and BHAs?
The two main categories of skin-care acids are alpha-hydroxy-acids (AHAs) and beta-hydroxy-acids (BHAs). Both chemically exfoliate skin to remove dead surface skin cells and impurities, but there are differences between the two. AHAs are water soluble and help remove the surface layer of skin for a brighter, more even complexion. They also often feature humectant properties, which make them a good bet for dry skin (though all skin types can benefit from them). BHAs (salicylic acid is the primary BHA used in skin care) are oil soluble and can get into the pore to remove buildup and excess sebum, making them great for acne-prone skin types. 
How Often Should You Use Acids?
It is typically recommended to exfoliate two to three times per week, but it really depends on your skin type and what other products you're using. For example, it's not recommended to use retinol and acids together. In this case, you'll want to stagger usage of each ingredient. 
According to Dr. Ginn, there are warning signs to look for to determine whether you're over-exfoliating. "A little tingling is fine, but excessive burning, redness or itchiness means your skin is becoming irritated, and this is not OK," she says. "It means that what you're using is too strong and you should decrease the frequency of use or the percentage of acid. I don't believe in no pain, no gain."
Common Types of AHAs, BHAs and More Skin-Care Acids
Salicylic Acid
"This is a beta-hydroxy-acid, commonly used for acne, and it can be drying," Dr. Ginn says. The acid works by unclogging pores and loosening the buildup of dead skin from skin's surface. One product with salicylic acid that's gentle yet effective is the La Roche-Posay Effaclar Medicated Gel Acne Face Wash.
Lipo-Hydroxy-Acid (LHA)
LHA is a more gentle derivative of salicylic acid. It can be used to help decongest pores, remove dead skin cells and smooth skin and is perfect for people with sensitive skin types who find salicylic acid to be irritating or drying. You can find it in the Lancôme Rénergie Lift Multi-Action Ultra Milk Peel.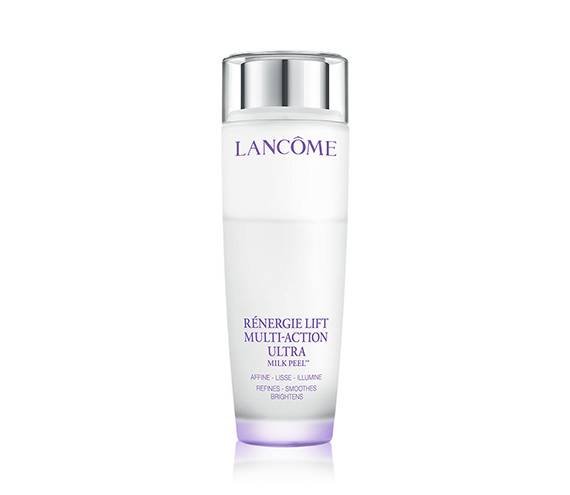 Glycolic Acid
Dr. Ginn says that glycolic acid, an AHA, can improve dull, lackluster complexions. She recommends following a product with glycolic acid with gentle, hydrating products to avoid dryness and irritation. One of our favorite products that contains glycolic acid is the L'Oréal Paris Revitalift Derm Intensives 10% Pure Glycolic Acid Serum.
Lactic Acid
"This alpha-hydroxy-acid comes from milk, and legend has it that Cleopatra bathed in it," Dr. Ginn says. "The acid strips off excess dead surface skin and binds with water. I use it on skin that looks dull or has breakouts." This acid is typically gentler than glycolic acid and is good for sensitive and dry skin types. It's the star ingredient (along with hydrating hyaluronic acid) in the The Ordinary Lactic Acid 10% + HA.
L-Asorbic Acid
L-ascorbic acid, or vitamin C, is not an AHA or a BHA, but it is technically an exfoliant. The ingredient is a potent antioxidant, helps brighten the skin and target hyperpigmentation. Dr. Ginn recommends using it in serum form and looking for a product that comes in opaque packaging. "It will lose its stability if exposed to sunlight," she explains. In the right formula, vitamin C can also be used to target dark under-eye circles. Try the Kiehl's Powerful-Strength Dark Circle Reducing Vitamin C Eye Serum.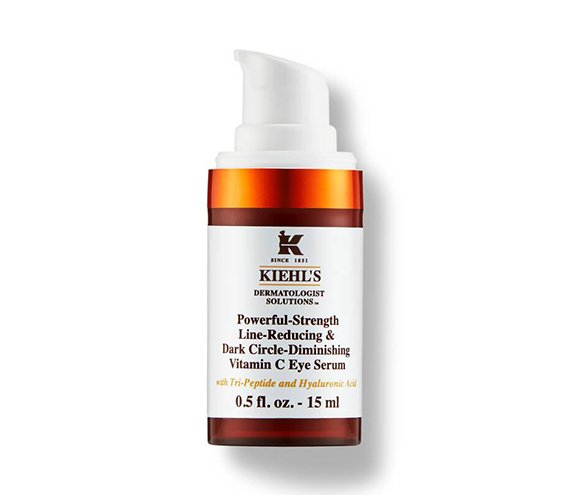 Hyaluronic Acid
Despite the fact that it contains the word "acid" in the name, hyaluronic acid is not a chemical exfoliant. It's a humectant, meaning that it draws moisture to the surface layer of the skin. The ingredient, which is safe for all skin types, is hydrating and helps plump skin. Get in on these benefits with the Vichy Aqualia Thermal Hydrating Face Serum.
Photo: Chaunte Vaughn
Read More:
Skin-Care Tips for Every Skin Type
Dry Skin? 7 Moisturizing Mistakes to Stop Making
Sunscreen 101: What SPF Means and the Different Types of Sunscreen Explained
Read more

Back to top