Beauty Debate: Should You Wash Your Face in the Shower?
October 30, 2020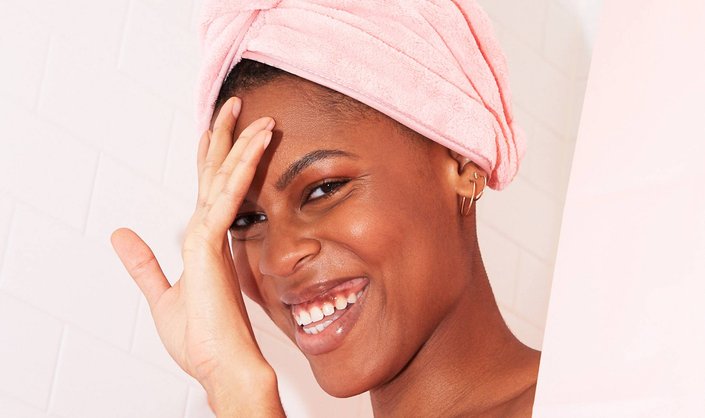 Not once in my entire life have I washed my face in the shower. You wash your face once you've conditioned your hair, taken off your makeup and finished using your blow dryer, right? Well, after disclosing this beauty habit to the editors at Skincare.com and receiving many a what-are-you-talking-about side-eyes, I realized that my face washing routine wasn't the norm. While it may be a quirky skin-care habit, I stand by my post-shower facial cleansing. I was curious what the pros had to say though, so I turned to board-certified dermatologist Dr. Morgan Rabach from L.M. Medical in New York City. Ahead, we're debating if you should wash your face in the shower or save it for later. 
The Case for Washing Your Face After Showering
I swear I have a good reason for washing my face after showering, so bare with me as I explain my routine. I get in the shower with my full face of makeup from the day. Once I get out of the shower, I take off any remaining makeup with a makeup wipe. Because makeup wipes can leave behind some pore-clogging residue, I use a bit of a hydrating toner, like the Erno Laszlo Hydrophel Skin Supplement or the Lancôme Tonique Confort Rehydrating Comforting Toner on a cotton pad. After letting my hair air dry a bit, I proceed to blow it dry. Once that's out of the way, I finally get around to washing my face.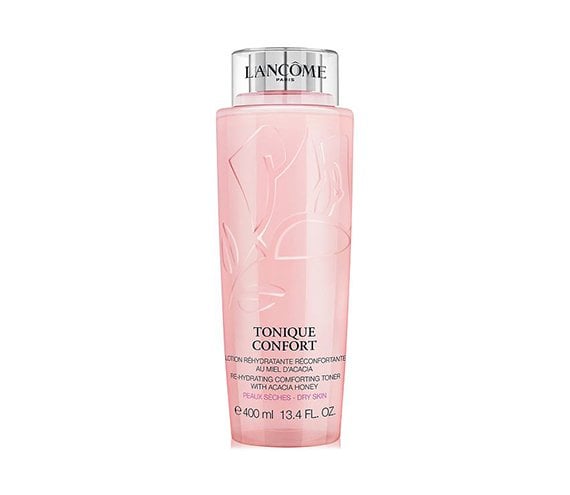 Here's my reasoning: Hair styling products, as well as certain conditioners, can contain occlusive ingredients that can clog pores. Plus, my skin gets a little sweaty when I blow-dry my hair. The spraying of styling products paired with the sweat and oil from blow-drying makes my face feel dirty. By saving my cleansing until after my hair has been blown dry, I feel like I'm able to get all the oil, sweat and gunk that accumulated post-shower off of my skin before bed. Another reason I don't wash my face in the shower? I keep the water pretty steamy during a shower and splashing hot water on my face could irritate and over-strip my sensitive skin. 
The Case for Washing Your Face in the Shower
I may be a post-shower face washer, but Dr. Rabach always advises her patients to wash their faces in the shower. "It's a good place to really do a deep clean because the steam helps unclog pores and works wonders for the skin," she says. "I also use a chemical exfoliator a few times a week in the shower. I use it at the start of the shower and wash it off at the end." She adds that directly after showering is the best time to apply skin-care products, too. "The pores are open, so active ingredients like antioxidants, retinols and growth factors will sink in." 
Benefits of washing your face in the shower aside, Dr. Rabach does recommend being conscious of your water temperature and taking extra care if you have sensitive skin. "Warm water is best because hot water strips most oil off the skin and may leave your skin feeling dry," she says. "People with red tones or flushing can use cooler water on their face too so their blood vessels don't dilate as a result of the heat." 
While I'll definitely have to turn down the temperature of the water (sensitive skin, over here!), the benefits of washing your face in the shower are tempting me to switch over to the other side. 
Photo: Chaunte Vaughn
Read More:
Dry Skin in Summer? It Happens — Here's How to Deal 
Don't Exfoliate Your Face With a Body Scrub — Here's Why
A Personalized Skin-Care Routine for Every Skin Type
Read more

Back to top