What Age Should You Start Using Vitamin C in Your Skincare Routine?
February 08, 2023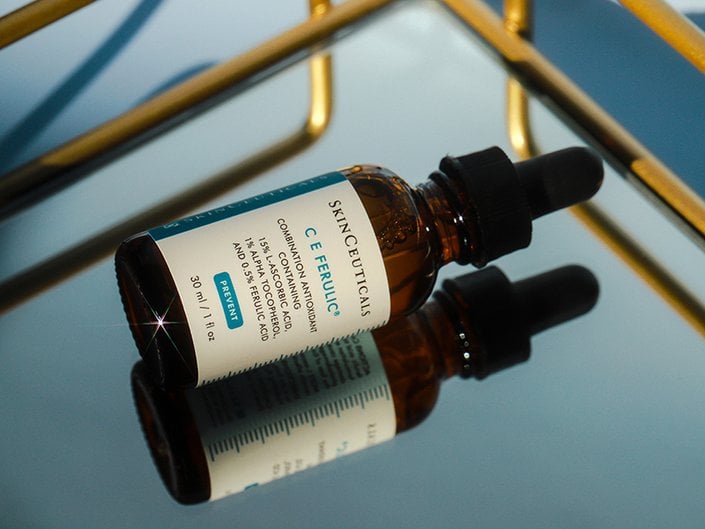 If you've ever used or looked at anti-aging skincare products, you may have noticed that many of them are formulated with vitamin C. The powerhouse skincare ingredient is known for helping to improve the appearance of signs of aging like discoloration. Vitamin C is also a well-known antioxidant. But even if you haven't noticed your skin showing any of the typical signs of aging yet, you could still benefit from using vitamin C.
To find out exactly what age people should start using vitamin C in their skincare, we tapped Dr. Melanie Palm, a board-certified dermatologist and Skincare.com consultant based in San Diego. Keep reading for Dr. Palm's advice on when you should start incorporating vitamin C into your skincare routine, plus how to begin using it.
What Are the Benefits of Vitamin C in Skincare?
According to Dr. Palm, vitamin C can help improve the appearance of the skin in many ways, including brightening, reducing hyperpigmentation, firming the look of skin, and more.
An antioxidant, it's a powerful anti-aging ingredient used in topical skincare products. Vitamin C can help protect your skin from free radicals, which are associated with certain signs of aging, says Dr. Palm. (Free radicals are highly-reactive molecules that arise out of a reaction between UV light and other molecules, including air.)
What Age Should You Start Using Vitamin C?
The answer may surprise you. "I recommend incorporating a vitamin C serum into your skincare routine in your early 20s, with the intention of using it throughout adulthood," advises Dr. Palm.
However, that doesn't mean that using vitamin C alone will magically prevent your skin from showing signs of aging. "Keep in mind applying vitamin C topically won't absolve you from other good skincare and lifestyle habits, like diligently applying SPF daily and using other sun protection measures, but it can certainly amplify the benefits of a consistent skincare routine," she says.
In other words, beginning in your early 20s, vitamin C skincare products are a great addition to a well-rounded skincare regimen.
How Do You Incorporate Vitamin C Into Your Skincare Routine?
Since vitamin C is such a popular ingredient in skincare, it can be found in cleansers, face masks, serums, moisturizers and more. But according to Dr. Palm, serums are the most effective way to incorporate vitamin C into your routine because a serum "offers more powerful and efficient delivery than other forms."
Right now, we're loving the budget-friendly L'Oréal Paris Revitalift 12% Pure Vitamin C + E + Salicylic Acid Serum. This serum specifically targets signs of early aging and helps improve their appearance, including uneven skin tone, enlarged pores and fine lines.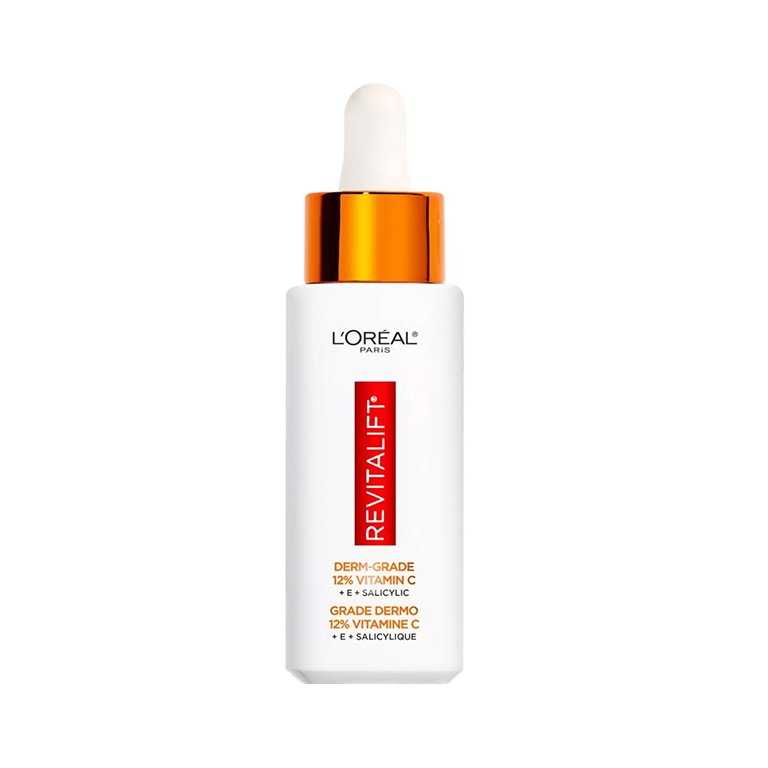 The SkinCeuticals C E Ferulic Serum is another great option that aligns with Dr. Palm's advice for shopping for a vitamin C serum. "When looking for a vitamin C serum, I recommend searching for one formulated with ascorbic acid at higher concentrations of 15-20%, or a fat-soluble form of ascorbic acid called tetrahexyldecyl (THD) ascorbate," she suggests. The splurge-worthy C E Ferulic Serum is formulated with 15% pure vitamin C (L-ascorbic acid).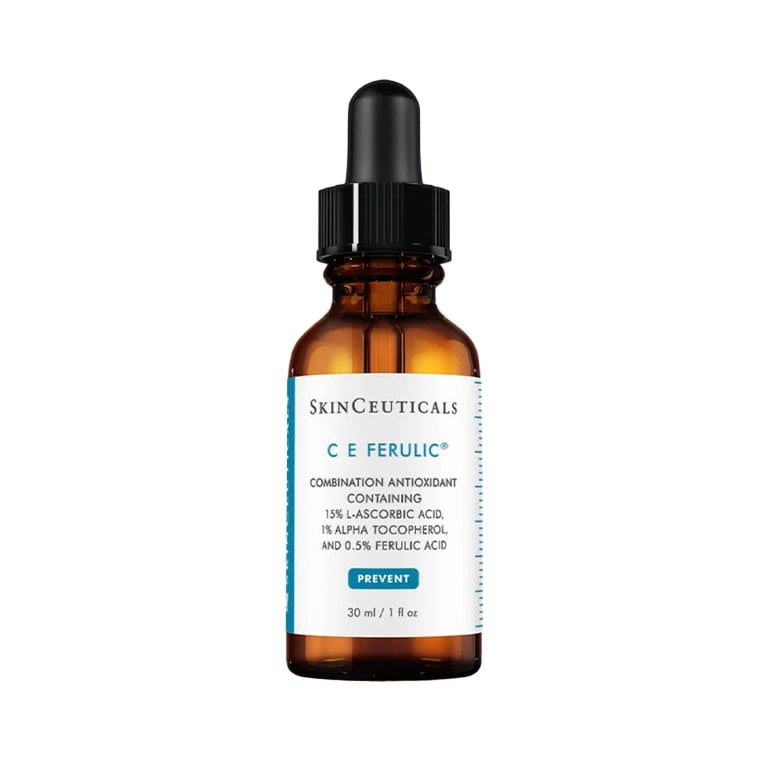 Once you've chosen your serum, Dr. Palm recommends that you first patch test it , especially if you're new to using topical vitamin C. Then, "I usually recommend starting with incorporating a product into your routine two to three times a week, then increasing the frequency based on how well your skin tolerates it," she explains.
Eventually, you may be able to use vitamin C daily as part of your morning skincare routine. "Assuming you have no negative reactions to vitamin C, the goal is to work up to applying it daily in the mornings," says Dr. Palm. "Wearing vitamin C in the a.m. allows us to optimize its ability to reduce reactive oxygen species during the day from UV exposure."
Photo: Melissa San Vicente-Landestoy
Read more

Back to top