What Is Resveratrol and How Does It Benefit Your Skin?
September 16, 2016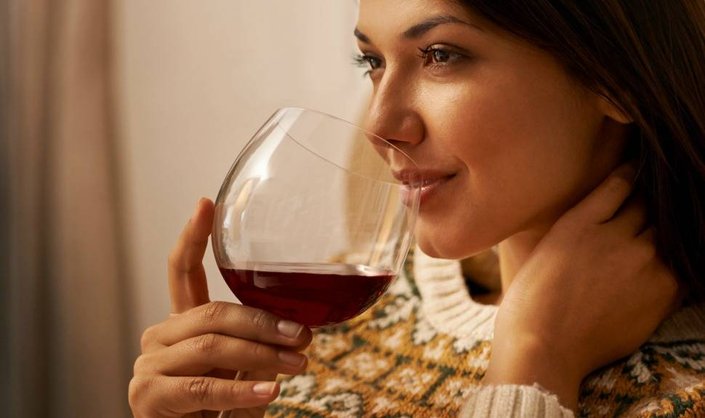 We know that alcohol can do a number on the skin, but we also know that red wine is sort of the exception thanks to resveratrol, a naturally occurring phytoalexin antioxidant present in grapes, berries, and peanuts. (And by sort of, we mean one glass of red wine per day max—don't get ahead of yourselves people.) Ahead, the 411 on resveratrol—find out what this buzzed-about ingredient is plus, products formulated with the good stuff to help you enjoy some of the beauty benefits!   
WHAT IS RESVERATROL? 
"Reservatrol is a powerful antioxidant which is helpful to fight free radical damage from environmental aggressors like pollution," says board-certified dermatologist and Skincare.com consultant Dr. Dendy Engelman. According to NCBI, resveratrol is a promising agent for management of skin aging due to its antioxidant properties working against the high oxidative stress that skin cells come under. 
Ready to give it a try? Ahead, two products formulated with resveratrol we're loving right now.  
SKINCEUTICALS RESVERATROL B E 
This formula combines a maximized concentration of pure, stable resveratrol synergistically enhanced with baicalin and pure vitamin E for optimized antioxidant performance. Wear it to help neutralize free radicals, strengthen skin's natural antioxidant defenses, and reveal visible radiance. Apply one to two pumps to a dry face in the evening after cleansing.
SkinCeuticals Resveratrol B E, $152
LANCÔME RÉNERGIE FRENCH LIFT NIGHT CREAM
It is during deep sleep that the skin undergoes visible self-repair, which is why you should up the ante and wear this nighttime cream to visibly tighten facial zones. Its formula is enriched with the Resveroside complex—a combination of resveratrol and rye seed extract—and when paired with the included, innovative massage disk shows results you'll have to see to believe. The only disappointment you'll have is not getting your hands on it sooner. 
Read more

Back to top