A Breakdown on Sebum and Why It's Actually Good for the Skin
February 08, 2023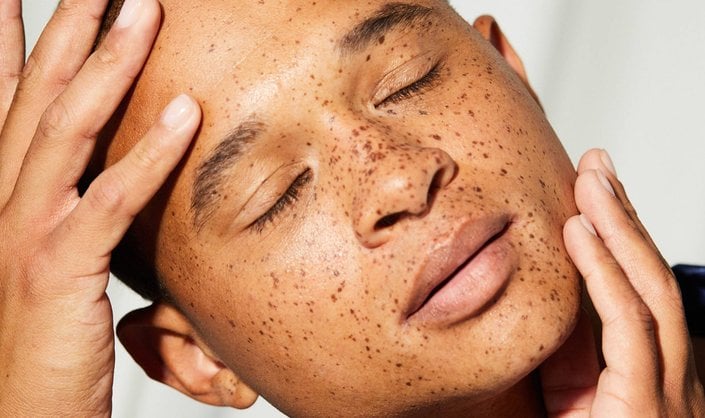 If you have oily skin, it might be tempting to try everything in your power to banish every last drop of oil from your face — but your skin actually needs a certain amount of it to stay moisturized. That oil is called sebum, and it actually has some positive benefits for your skin. But, when it comes to sebum, like many things in life, too much or too little can be a problem. In this circumstance, an excess or lack of sebum can potentially manifest as oily skin or as dry skin. If you produce too much sebum, you may want to use oil-controlling products that can help to manage its excess, and if you don't have enough, it may be a good idea to use hydrating products to compensate for it.
To learn more about sebum, why your skin needs it and what to do when your skin produces too much, we consulted with Dr. Alicia Zalka, a board-certified dermatologist based in Connecticut. Keep reading to learn why sebum is so important for the skin and skincare products you can use to manage it when you produce too much.
What Is Sebum?
"Sebum is a waxy substance made up of fats that are produced by sebaceous glands of the skin," says Dr. Zalka. Sebum's main function is to lubricate the skin to make it feel softer and moisturized. Dr. Zalka explains that the number and size of sebaceous glands vary, but they are most commonly found on the forehead, chin and scalp.
Why Your Skin Needs Sebum
Sebum plays a very important role in the health of your complexion. "The desired function of sebum is the maintenance of the skin barrier function," says Dr. Zalka. "It allows the skin to retain moisture while preventing invasion from outside irritants." It also acts as a protective coating that helps prevent dryness and reduce the appearance of aging, all while keeping your skin moisturized.
How Is Sebum Produced?
As Dr. Zalka mentioned, sebum is made by sebaceous glands, which are located all over the body. Many are connected to hair follicles. In less science-driven speak, as the hair grows, the glands secrete oil that travels up the follicle to the surface of the skin. Because of this, when you produce too much sebum, pores can easily get clogged. According to an article in the NCBI, the face and scalp have the most sebaceous glands on the body, which explains why your scalp, along with your forehead and chin (the T-zone) are more common areas that deal with overactive sebum production and acne.
How Much Sebum Is Normal?
According to Dr. Zalka, the amount of sebum output varies with gender and age and is linked to hormonal variations. "Teen males tend to have the most sebum while postmenopausal women have the least," she says. With that said, you can usually tell if your skin produces too much sebum if you have an oily skin type. Common skin concerns like acne, rosacea or folliculitis can also be an indication of sebum overproduction.
Sebum Overproduction
While sebum has an important function for the skin barrier, too much or too little can pose a problem. If you produce too much sebum, then you may deal with a particularly oily complexion on the regular. There's also a chance that your skin is acne-prone as well. Enlarged pores are a common occurrence for those with oily skin because sebum and dead skin cells get trapped in pores, making them appear larger.
Sebum Underproduction
Sebum is produced to lubricate the skin and prevent water loss, so if you don't have enough, you may experience a dry, flaky complexion. The skin also tends to get drier as we age. If your skin doesn't produce enough sebum, you may want to reach for products with hydrating formulas and ingredients, like hyaluronic acid and glycerin to improve skin hydration, per the NCBI.
How to Control Excess Sebum
The good news is that you can help manage your skin's sebum production with different topical skincare products and the right regimen. Dr. Zalka recommends searching for products with ingredients, like retinoids, alpha-hydroxy-acids (AHAs) and beta-hydroxy-acids (BHAs), which are known to temporarily reduce sebum at the surface of the skin. They also help to resurface the skin by removing dead skin cells and unclogging pores. Adding a clay mask and oil-free moisturizer to your routine can also help with managing excess sebum. To form the right skincare routine for your skin concerns, reach out to a board-certified dermatologist. Ahead, we break down some of our favorite products and skincare tips for controlling excess sebum.
Cleanse Daily With a Benzoyl Peroxide or Salicylic Acid Face Wash
As Dr. Zalka mentioned, look for products formulated with AHAs and BHAs to help manage excess sebum. The L'Oréal Paris Glycolic Acid Cleansing Gel is a drugstore cleansing gel that is formulated with both of the aforementioned ingredients. It contains glycolic acid (an AHA) to gently exfoliate the skin, promote cellular turnover and a clear complexion, as well as salicylic acid (a BHA) to help with the appearance of enlarged pores.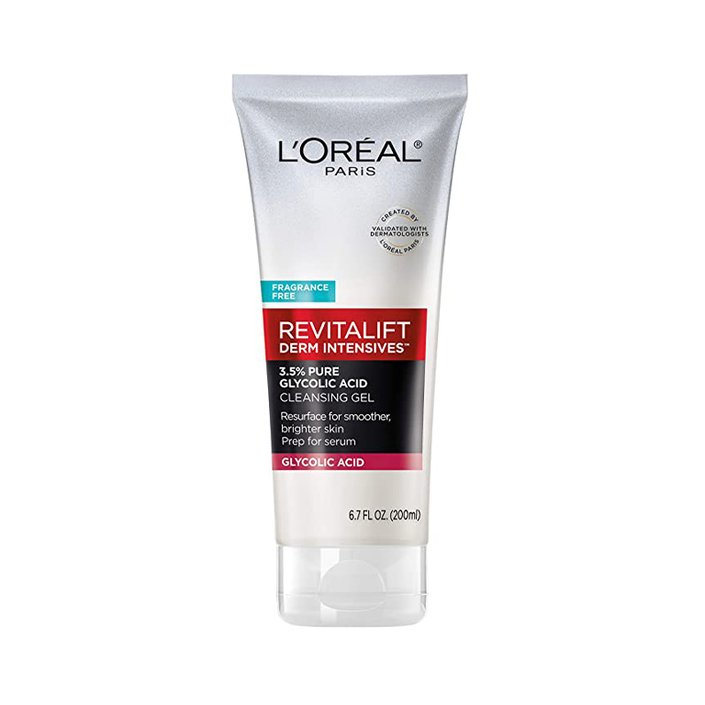 The
CeraVe Acne Foaming Cleanser
is another drugstore pick that contains 4% benzoyl peroxide, an acne-fighting ingredient that works to dissolve dirt and excess oils. It also includes niacinamide to soothe the skin and hyaluronic acid to retain the skin's natural moisture. If you have combination skin and deal with areas of excess oils and dry patches, consider this a suitable cleanser to address both.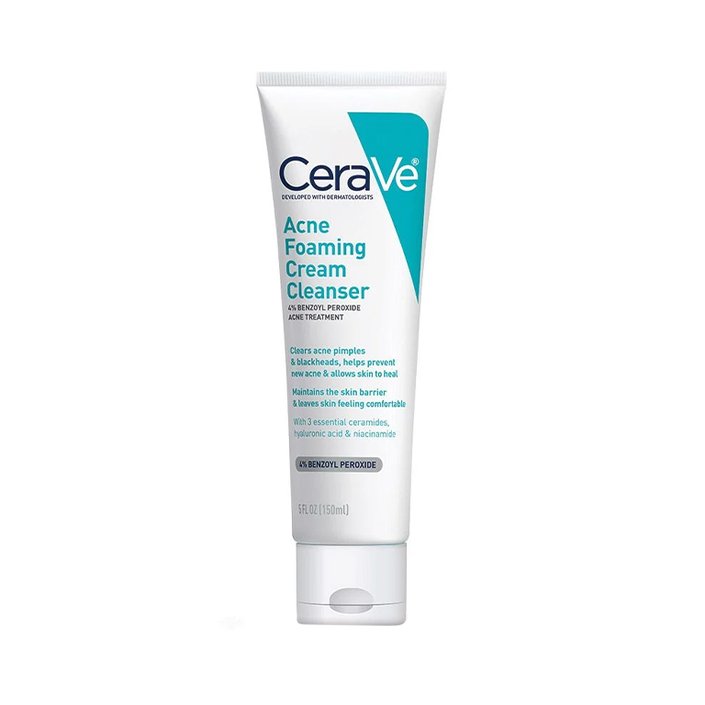 Tone With Witch Hazel
Toner used to have a bad rep for being astringent and harsh, but that is no longer the case for newer formulations. The
Thayers Unscented Facial Toner
is an alcohol-free, non-drying toner that balances the skin post-cleansing, reduces pore size and smoothes texture, all while helping the skin to retain its natural moisture. This particular one has an unscented formula and includes aloe vera to soothe the skin tone and glycerin to draw in moisture.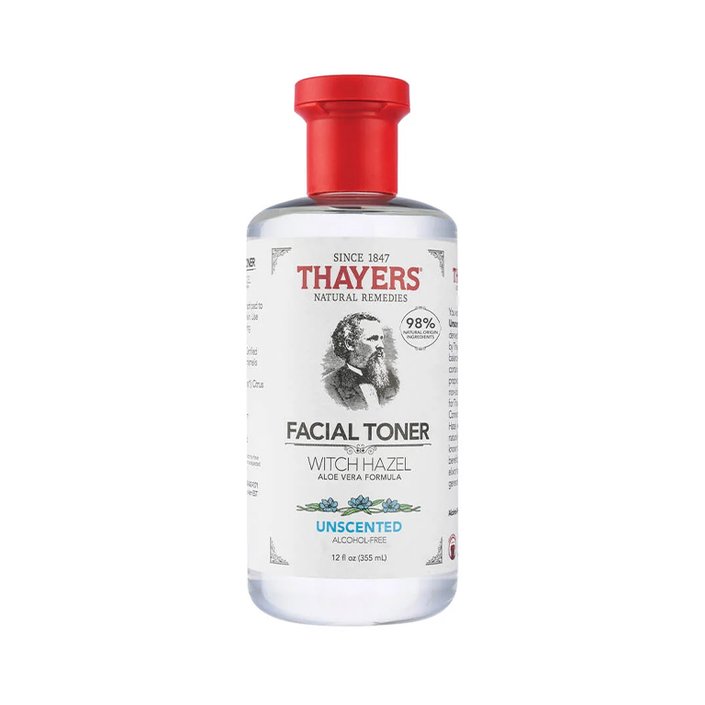 Exfoliate With Beta-Hydroxy-Acids and Alpha-Hydroxy-Acids
Regular exfoliation, whether it be with a manual scrub or a chemical exfoliant, is a must for all skin types. If you have oily skin, then you're likely no stranger to salicylic acid. Salicylic acid is a type of BHA that helps to control sebum while buffing away dead skin cells and oil buildup that lead to blackheads and acne. The
IT Cosmetics Bye Bye Breakout Salicylic Acid Acne Serum
contains salicylic acid, along with lactic acid (an AHA) to gently resurface texture and balance the skin as it keeps oils at bay.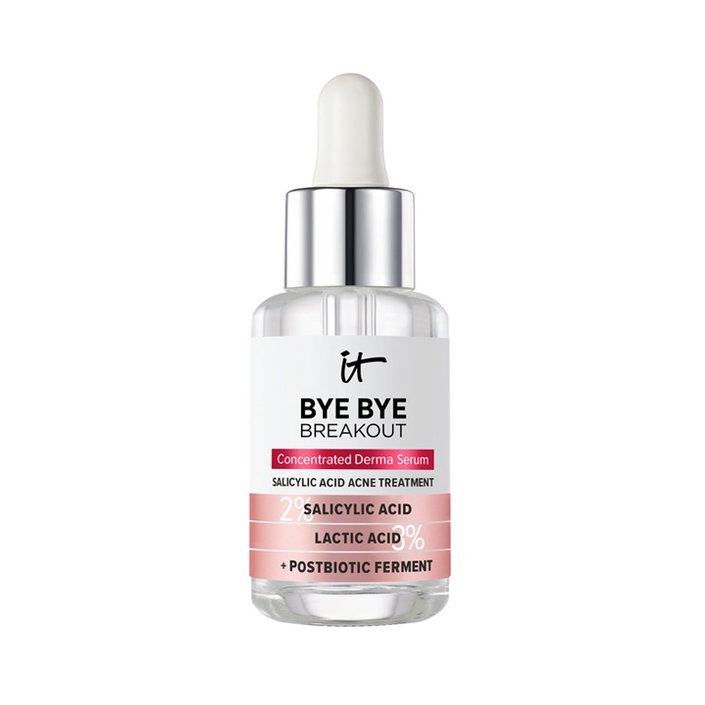 If you struggle with acne, skin congestion and excess oils, the
La Roche-Posay Effaclar Salicylic Acid Acne Treatment Serum
is a lightweight exfoliating serum formulated with salicylic acid to reduce pore size, clear blemishes and prevent new breakouts caused by overactive oil glands. Along with acne-fighting salicylic acid, it also includes glycolic acid (an AHA) and lipo-hydroxy-acid (an LHA) for gentle exfoliating properties.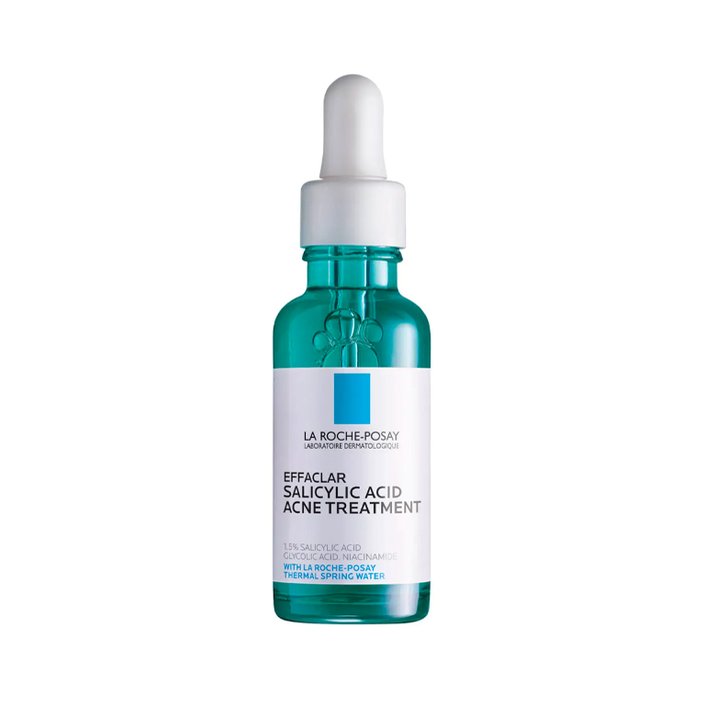 Treat With a Clay Mask
If you have oily skin, a weekly clay mask treatment is a great way to draw out excess oils and impurities from your pores. The Kiehl's Rare Earth Deep Pore Minimizing Cleansing Clay Mask contains two types of clay — kaolin and bentonite — to absorb excess oils and detoxify skin. It also works to unclog pores and blackheads, while leaving the skin visibly smoother.
The Youth to the People Superclay Purify + Clear Power Mask is another option that is formulated with salicylic acid and three different types of clay to balance the skin tone, deeply exfoliate and absorb excess oils that can trigger breakouts. The purifying formula also includes niacinamide to reduce pore size and support the skin barrier.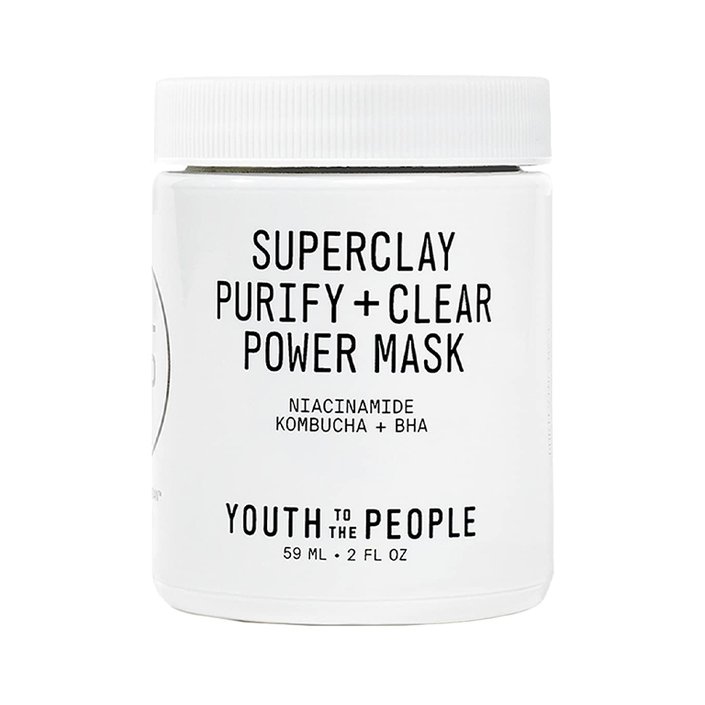 Stay Hydrated With an Oil-Free Moisturizer
While you may be tempted to forgo moisturizer entirely if you deal with excess oil, this can actually make your skin even
more
oily. To avoid this, moisturize your skin using an oil-free formula, like the
Vichy Normaderm Phytoaction Acne Control Daily Moisturizer
. It's formulated with salicylic acid, vitamin C and hyaluronic acid to hydrate the skin while targeting excess oil and potential acne blemishes. Plus, it has a lightweight texture that is quick to absorb into the skin and doesn't feel heavy or sticky.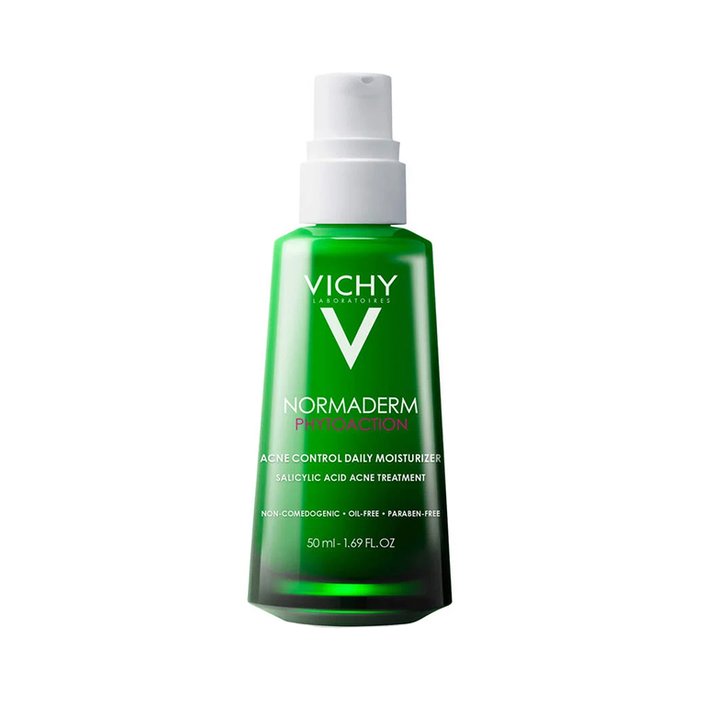 Use a Mattifying Makeup Primer
If a greasy complexion is a constant threat to your makeup look, try a mattifying skincare-inspired makeup primer. We love the
YSL Beauty Nu Blotting Lotion
, a detoxifying primer with a breathable gel formula that works to reduce shine and minimize pores. The formula includes salicylic acid and works under foundation to manage oils and reduce pore size, or on its own for a natural look with minimal shine. If you're looking for a drugstore option, the
L'Oréal Paris Prime Lab Up to 24H Matte Setter
extends your makeup wear for up to 24 hours while it minimizes shine and smooths skin texture.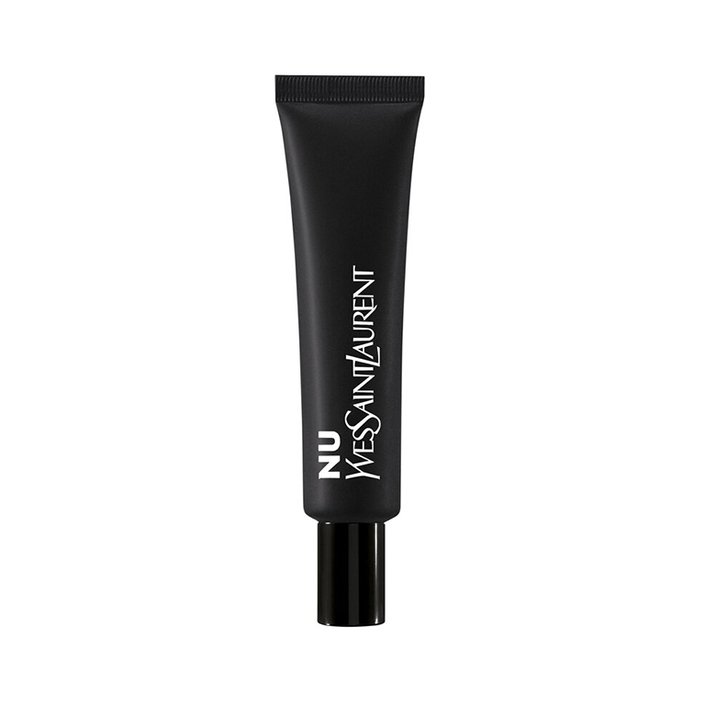 Additional reporting by Reece Andavolgyi
Read more

Back to top