How to Choose the Best Makeup Finish For Your Skin Type
September 14, 2017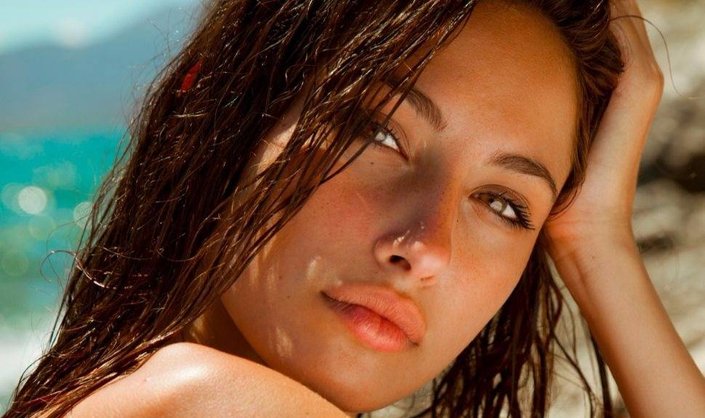 In the world of makeup, there are not only endless color options, but finishes, too. Seemingly every color of lipstick, eyeshadow, foundation and highlighter you want exists, which in and of itself can be pretty overwhelming. Tack on that those products are also available in any number of finishes and what you thought would be a super simple purchase suddenly becomes something you actually have to put thought into. Will it suit my complexion? Will it hold up mid-day? Is it good for combination skin? After reading through our guide to choosing the best makeup finish for your skin type, not only will you be able to run in and out of the store in a jiff, but you'll be able to confidently click 'add to cart' too. Ready to upgrade your beauty experience? Keep scrolling.
If You Have Dry Skin…Try a Dewy Liquid Foundation
Dry skin can use all the moisture it can get. While you may have an efficacious skin care routine in place to pump up moisture in your skin, you might find that your complexion continues to fall short of the natural, dewy glow you've been dreaming of. If so, swap in a dewy liquid foundation to create a hydrated, soft, natural-looking glow that will instantly awaken your complexion.
If You Have Dull Skin…Try a Luminous Liquid Foundation
Need a brightening boost? Instead of layering on loads of highlighter, try using a luminous, dewy foundation to turn the lights back on your complexion. Before you know it, the natural glow of youth will be front and center!
If You Have Oily Skin…Try a Matte Foundation
While you can't change your skin type, you can layer products onto it that can help conceal its excess shine. When it comes to finding the perfect finish for oily skin, mattifying makeup is the way to go.
If You Have Combination Skin…Try A Buildable Satin Foundation
Equal parts dry and oily, you might find it challenging to find a finish that works really well with your skin. Oftentimes this is because matte or luminous foundations tend to be too drying or hydrating for your in-between skin. The trick to perfecting your complexion then is to find an in-between finish that accentuates your skin type. That's where buildable, lightweight satin foundations come in. Designed to create customized coverage, you can create a look that's bright in all the right places without adding to your already shiny areas. 
If You Have Mature Skin…Try a Lightweight Dewy Tinted Moisturizer
As you age, your skin may develop a series of fine lines and wrinkles that traditional foundations can sink into and make more visible. For a cleaner, more natural-looking finish, try a BB cream or tinted moisturizer for just enough coverage without looking caked on.
Now that you have a better idea of what finish will work best for your skin type, we have a few more tips to add to your beauty repertoire. By committing these quick, easy-to-follow tips to memory, you'll be able to make the most of your new makeup products. So, before applying your chosen foundation, keep these three tid-bits in mind:
1. START WITH YOUR SKIN CARE ROUTINE
Your makeup will only look as good as the skin underneath it. So, if you want your complexion-boosting product to glide on smoothly for optimal results, be sure to always prep your makeup routine with your skin care routine. You know the drill: cleanse, tone, moisturize, apply Broad Spectrum SPF, and you're good to go.
2. FOLLOW IT UP WITH PRIMER
Next up, primer. After your skin is adequately hydrated, give your foundation something to stick to by layering on a primer. Depending on your skin type, you can find an array of finishes to cater to your specific complexion needs.
3. COLOR-CORRECT
Last but not least, before applying your foundation, make sure to conceal any discolorations with the corresponding color corrector for your specific needs. Think: green for redness, peach for dark circles, and yellow for sallowness.
Read more

Back to top