Getting Your First Facial? Here's What to Expect
August 18, 2021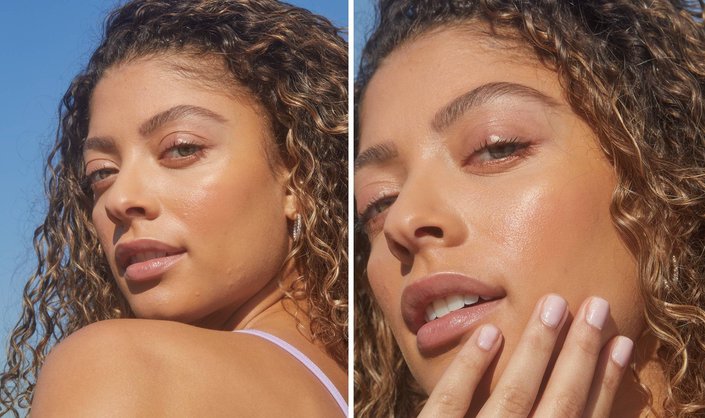 Facials are a time-honored beauty ritual that can offer several skin benefits, including intense hydration and a brighter-looking complexion. For many skincare newbies, the thought of getting a facial is exciting, but it's also natural to feel apprehensive and have questions like: Should you do your skincare routine before going to your facial? What happens during a facial? And the more obvious: What type of facial should you even get? Consider us a comforting hand to hold as we walk you through facials 101. Ahead, board-certified dermatologists and Skincare.com consultants Dr. Michael Kaminer and Dr. Dendy Engelman dish on how to prepare for your facial appointment, what you can expect both during and after and a few facial treatments to consider.  
What Is a Facial? 
While it's not a mandatory skincare ritual for everyone, facials can certainly help improve the look and feel of your skin, especially if it's congested. "The typical facial is designed to exfoliate, hydrate and, in some cases, open blocked pores," Dr. Kaminer says. 
Most facials start with thorough cleansing and steaming and end with extractions performed by a licensed professional. There are additional facial procedures out there that go beyond the routine cleansing, steaming and extracting, though. These include chemical peels, laser facials, light facials and more. If this is your first facial, we recommend sticking to the basics to see how your skin reacts. That said, "if you want some extra therapy for skin improvement, then things like peels or lasers can be done," Dr. Kaminer says. Talk to your dermatologist or esthetician about what service is right for you and your skin.
Who Is the Right Candidate for a Facial?
Contrary to popular belief, facials aren't exclusive to acne-prone or mature skin types. Everyone should take the time to remove pore-clogging skin impurities, regardless of age, skin type and color. Just be sure to talk to your dermatologist first to see what's right for you. 
How Often Should I Get a Facial?
Typically, getting a facial once a month is ideal, but we encourage you to talk to your doctor first for a more personalized answer.
How Do I Prepare for a Facial?
There's not much you need to do to prepare for a facial, but there are a few products you should consider setting aside until after you meet with your esthetician. "Don't use retinol or any other product that dries out your skin," Dr. Kaminer says. "These products can make your skin more sensitive to facials." If you're using a retinol or a product formulated with acne-fighting ingredients — think: salicylic acid or benzoyl peroxide — take a break from them in your routine as your facial approaches. This can help reduce any unwanted sensitivity and ensure your facial is as comfortable as possible.
What Should I Do After a Facial?
After your first facial, there are a few dos and don'ts to follow. First things first, allow your skin to breathe and soak in any products applied during the service. Avoid wearing makeup for at least one day after your facial. If your skin appears irritated, cool it down with a hydrating face mist like the Thayers Rose Petal Facial Mist.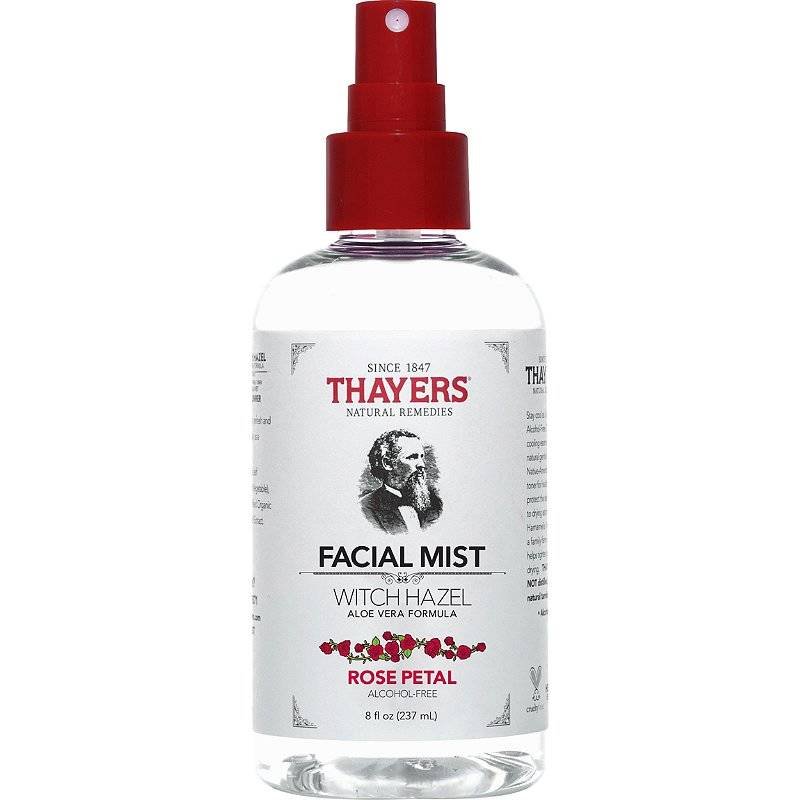 Another important post-facial step is to stay out of direct sunlight and reach for broad-spectrum sunscreen along with a wide-brimmed hat before heading outdoors because facials can make your skin sensitive to sunlight. The last thing you want after your skin-enhancing facial is to cause damage. 
Now that we've covered the basics, keep reading for a few different types of facials that address specific skin concerns. 
Chemical Peels
"A chemical peel is a form of exfoliation where we can break down the surface skin, allowing products to work better, oxygen to flow thoroughly through pores and address aging and/or pigment concerns," Dr. Kaminer says. Think about all the dirt, pollution and impurities your skin comes into contact with daily. If not properly addressed, these aggressors can eventually wreak havoc on your skin. That's where a chemical peel comes in. "After a peel you immediately feel like your skin is breathing again," Dr. Kaminer says. "We tend to forget how much build-up accumulates on the skin's surface day by day, through environmental pollution, products, makeup contouring and just natural oils sitting on our skin. The biggest benefit, above all, is the brightening benefit."
Of course, when we're dealing with skin and acids, there are some drawbacks. "I like to over-inform people on the negatives a peel can bring, and sometimes that terminology can be scary," Dr. Kaminer says. "It is very important to follow all instructions post-peel even when you think it is not working anymore. The acid can stay on our skin and some people have reactions post-peel if you're not careful. Sometimes the problem you are trying to fix can appear to be worse before it gets better."
Microcurrent Facials
Struggling with fine lines and wrinkles? Try a microcurrent facial. "Microcurrent facials are [aesthetic] treatments that use a low-level electrical current to trigger the body's natural skin enhancement chemicals," says Dr. Engelman. "They give skin therapists an effective tool against the signs of skin aging."
The process involves the use of small hand-held devices that emit tiny electrical currents that strategically move across the skin's surface. Depending on the area you're targeting, these devices "zap" the zones of concern — typically around the mouth, neck and forehead where visible lines usually occur.
Vampire Facials
If facial rejuvenation is your end goal, you may want to put this highly sought-after facial on your radar. Also  known as platelet-rich plasma (PRP) facial, the vampire facial involves blood being drawn from the skin and then reapplied back onto the face, coupled with microneedling or microdermabrasion.
The process is indeed bloody, but the benefits are aplenty. Your platelet-rich plasma contains growth factors that can stimulate the growth of collagen and healthy skin cells, which help improve the look of the skin. "People like it because it's more natural, using only self-proteins to help correct the skin," Dr. Engelman says.
Hydrafacials 
Prefer a non-invasive and non-surgical treatment? Consider the SkinCeuticals HydraFacial. This 50-minute protocol treatment incorporates exfoliation, a peel and extraction using key SkinCeuticals products. In terms of benefits, you'll be happy to hear that the process helps improve the look of some of the most common skin concerns, such as fine lines, wrinkles, discoloration and congestion. 
Here's how it works: The treatment begins with the skin being cleansed with the SkinCeuticals Gentle Cleanser, which removes makeup, before deep cleansing with the SkinCeuticals Simply Clean. Following the cleanser, you'll then experience the HydraFacial signature treatment. After the signature treatment comes a 5- to 10-minute dual tightening and soothing mask using the brand's Vitamin C Firming Masque (available for professional use only), Equalizing Toner and PhytoCorrective Gel. As the last step of the treatment, C E Ferulic is layered underneath Triple Lipid Restore 2:4:2 and Physical Fusion SPF 50 is applied all over the face, neck and chest. If you wish, you can opt for further customization with a HydraFacial booster. To find a practitioner who administers the SkinCeuticals Hydrafacial, you can use the locator on their website.
Photo: Chaunte Vaughn
Read More: 
At-Home Steam Facials Really Work — Here's How to Make Them a Part of Your Routine
SOS! Why Did I Break Out After My Facial?
Read more

Back to top