The Top Places to Apply Highlighter
April 05, 2017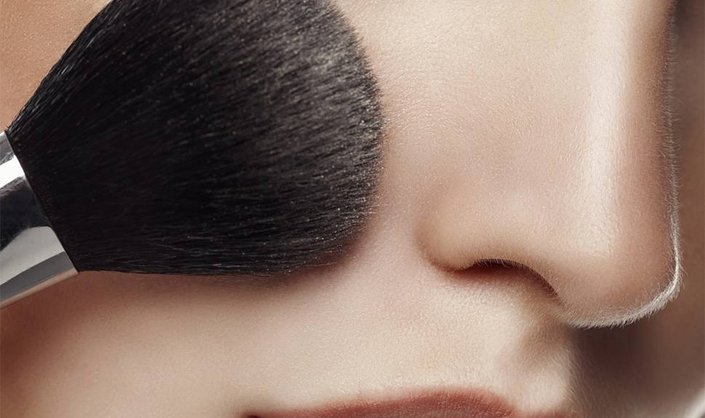 Forehead
Start by applying a small amount of illuminator to the center of your forehead. Be sure to diffuse the product out fully with a blending sponge or brush to avoid resembling a shiny disco ball. You can also use a foundation shade that's lighter than your natural skin tone to add dimension in a subtler way.   
Nose
Draw attention to the middle of your face by sweeping highlighter down the bridge of your nose. Some say this technique—when done right—can also help your nose appear smaller, too!
Cheekbone
To help sculpt out your cheeks, apply highlighter along (or just above) your cheekbones where the light would naturally hit. Blend well to avoid a harsh and ultra-shiny line across your face. If a toned-down shimmer is what you're after, apply a small dot of highlighter in the center of the apple of your cheek over your blush. 
Cupid's bow 
Your cupid's bow is the dimple right above your top lip between your lips and your nose. (It's called a cupid's bow because it's kind of in the shape of a bow.) You should apply highlighter to this area for the same reason you would highlight any other area of your face—to add dimension and luminosity, but of course! Cream, liquid, and powder highlighters all work well in this area.
Eyebrows
No, don't highlight your eyebrow hairs. Highlight just under your brow bone, but above your eyelid crease. This can help emphasize the shape of your arches, as well as cover up any unruly hairs you didn't have time to tweeze, wax, or thread.  
Inner Eyes
Running on too-few hours of sleep? Your eyes probably show it. Mimic a wide-awake look by applying highlighter in the inner corners of your eyes. This step can also help brighten up any dark areas. 
Collarbone
Finish off with a light dusting of highlighter on your clavicle (aka your collarbone). Unfortunately, doing so probably won't make you look skinnier, but if you're wearing a strapless dress or V-neck blouse, the extra shimmer can catch your date's eye.
Now that you know where to apply your highlighter, make sure you know how to apply it properly! We share an easy step-by-step guide to applying highlighter for a perfect lit-from-within glow, here! 
Read more

Back to top