5 Reasons Your Face Feels Sticky After Applying Your Skincare Routine
August 22, 2022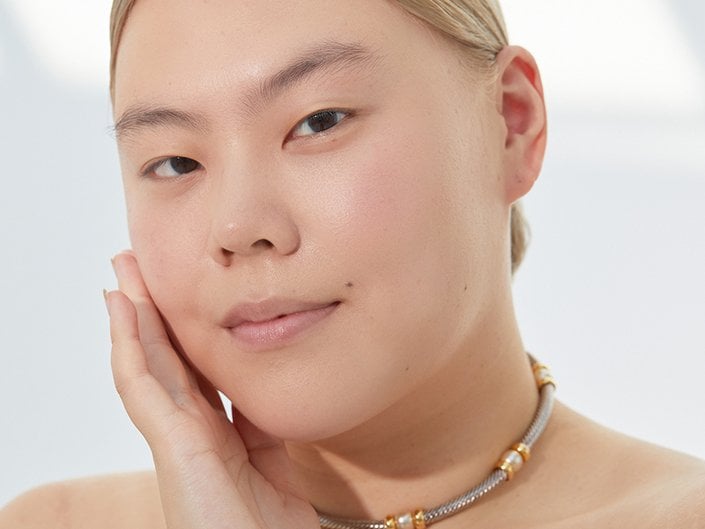 Efficacy is arguably the most important characteristic of a skincare product, but texture is a close second. There's nothing like that smooth, glassy feeling you get after applying a hydrating serum or nourishing moisturizer. So when a product leaves your skin feeling sticky to the touch, it can be a total deal-breaker, no matter how well the formula works. If you have one such product in your regimen, don't get rid of it just yet. We consulted with three skin experts to find out why certain products can make your face feel sticky and how to improve your skincare experience.
You're Applying Too Much Product
One simple reason that your skin feels sticky after application is that you've applied too much of one product. To help avoid applying more than necessary, Dr. Joshua Zeichner, a board-certified dermatologist based in New York City, recommends applying a dot of product on each cheek, your nose, chin and forehead and then massaging each in.
You might also be applying too many products in general. "You don't need six serums," says Taylor Worden, celebrity facialist and founder of Taylor Worden Skin. "Less is more."
You're Not Giving Your Products Enough Time to Absorb
Thicker products like serums can sometimes require more time to absorb than a lighter, more watery formula. In addition to the overall consistency of the product, ingredients can play a role as well. "High concentrations of hyaluronic acid can leave the skin feeling sticky," says Dr. Zeichner. "This is why you won't find products with concentrations above 2% or so." For a non-sticky hyaluronic acid serum, we like the L'Oréal Paris Revitalift Derm Intensives Hyaluronic Acid Serum, which contains 1.5% of the ingredient.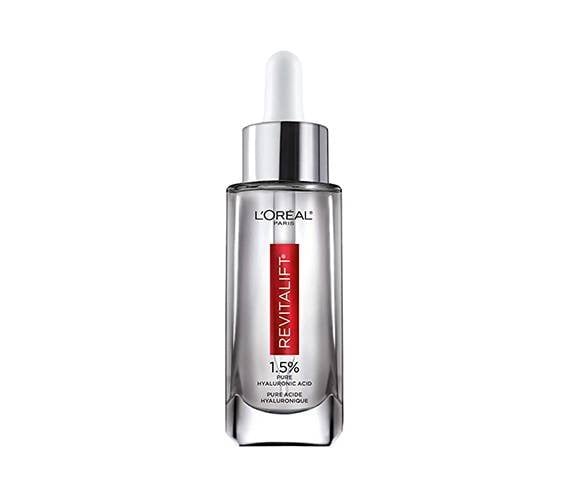 If you're experiencing this, Dr. Hadley King, a board-certified dermatologist based in New York City, suggests waiting five minutes after applying a serum to move on to moisturizer. "The moisturizer is also likely to diminish the sticky feeling," she says.
You're Not Applying Your Products in the Correct Order
In general, it's best practice to apply your products from lightest to heaviest, says Worden. This means you're going to want to start with products that are more watery in texture, like cleanser and toner, and then move on to serum, eye cream and moisturizer. Following this guide can help ensure that your products absorb efficiently and don't just sit on the top of your skin.
You're Not Using the Right Products for Your Skin Type
If you're not making the mistakes mentioned above and a product still feels sticky, it may just not be right for you. "A heavy cream is great for dry skin but will feel tacky on someone that has super oily skin," says Worden.
Your Product Is Expired
If a product used to make your skin silky but is now giving you a tacky or sticky feel, it could be expired. According to Worden, when a product is expired, has been contaminated or has had too much sun exposure, a major sign is a change in texture.
Photo: Chaunte Vaughn
Read more

Back to top