Why You Should Face Mask in the Shower, According to a Dermatologist
September 21, 2021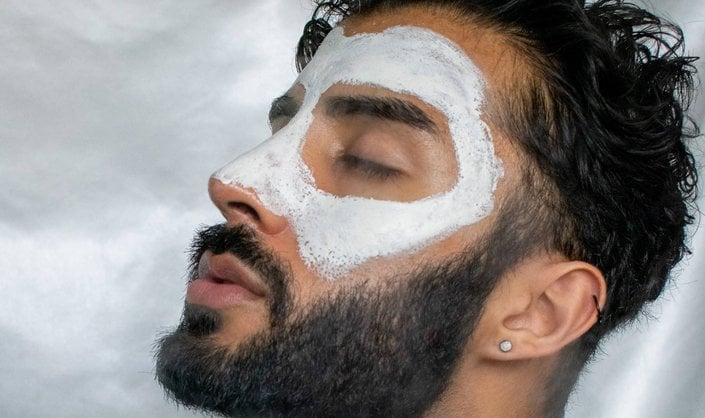 You might already wash your face in the shower, but have you ever thought of going one step further by masking in the shower, too? Applying face masks while you shower can provide your skin with even more benefits than applying the product on dry, cleansed skin. "The pores are open in the shower due to the heat and therefore, are ready to absorb the beneficial ingredients included in the face mask," says Dr. Marnie Nussbaum, an NYC-based board-certified dermatologist and Skincare.com consultant. "This allows for optimal moisture absorption and sealing in natural lipids." Keep reading to learn all the benefits of masking in the shower and what types of face masks work best.
How to Use a Face Mask in the Shower
When you first get into the shower, begin by washing your face and immediately applying the mask. "Then, allow the mask to take effect while taking care of your hair and body routine," advises Dr. Nussbaum. "Lastly, remove the mask and, depending on the type, rinse and dry or massage into the skin." 
Just be sure to read the instructions on the package of your face mask to ensure you're leaving it on the appropriate amount of time. "Exfoliating masks usually need to be removed after a much shorter period than moisturizing or brightening masks. Therefore, don't assume all masks are created equal." As a general rule, Dr. Nussbaum reminds you to always avoid the eyes and lips when masking.
Best Types of Face Masks to Use in the Shower
Whether or not a face mask lends itself to in-shower application really depends on the product itself. It goes without saying that sheet masks aren't the best idea, given that they need to adhere to your skin in order to work, and overnight masks should be reserved for, you guessed it, bedtime. "I would limit it to exfoliating, moisturizing and brightening ones," says Dr. Nussbaum. "Additionally, any mask meant for acne or oily skin may not work as well on wet skin in the shower because they need a clean, dry canvas to give the most effective results." 
One of our favorite masks to use in the shower is the Kiehl's Rare Earth Deep Pore Cleansing Mask, which is meant to be applied on damp skin. Formulated with kaolin and bentonite clays, it helps draw out impurities and refine skin texture. Clay masks can be a bit messy, so being able to wash them off in the shower is ideal.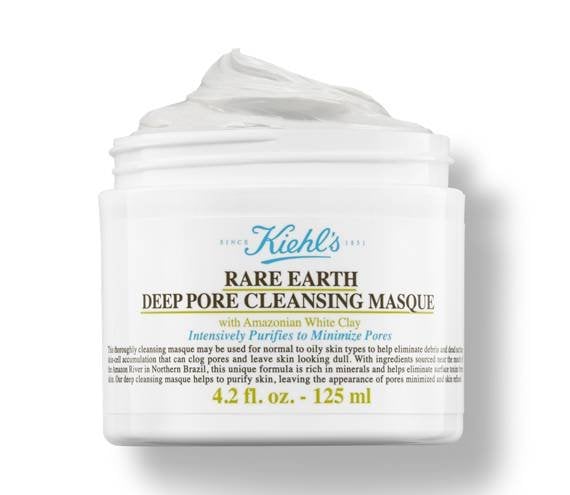 Photo: Saq Idrees
Read More:
7 Products to Make Your Pores Look Smaller
What's the Skin's Moisture Barrier?
What Do Clay Masks Actually Do for Your Skin?
Read more

Back to top