Career Diaries: Meet Gloria Noto, Founder of NOTO Botanics, a Natural, Multi-Use, Gender-Fluid Cosmetic Brand
October 09, 2019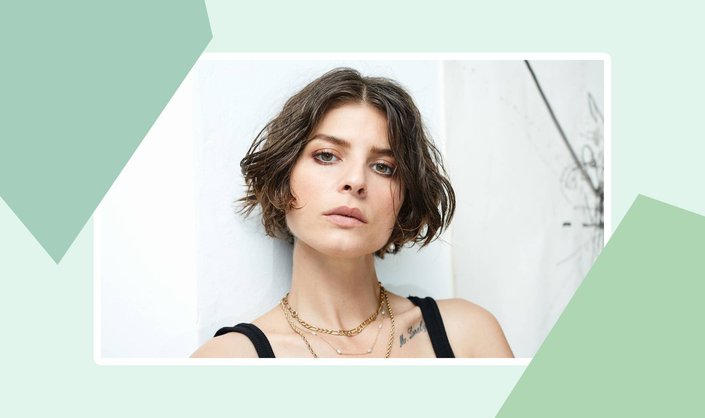 If you're a lover of thoughtful indie brands (and who isn't at this point?), NOTO Botanics needs to be on your radar. Gloria Noto was a makeup artist for 13 years before she decided to launch her very own clean, multi-use, unisex (or as she likes to call it "uni(versally)-sexy") skin-care and cosmetic brand that puts both beauty and wellness first, not one over the other. While working as an artist, Noto saw a need for change in the cosmetic manufacturing industry, and decided to act. It was that passion and drive to create a company that is effective, safe and inclusive that led to Noto Botanics' creation. Ahead, we talked with Noto to find out more, including what her favorite NOTO Botanics product is and what advice she has for other aspiring female entrepreneurs. 
Can you tell us a little bit about yourself?
I'm the founder of NOTO Botanics, an all-natural, multi-use and gender-fluid full-body line. I've been a makeup artist for over 13 years, and I also work with paint, words and sound.  
What's the story behind NOTO Botanics and what inspired you?
I wanted to fill a gap that I was seeing in the wellness-beauty industry, and fill it with inclusivity and more diversity.
How do you think your background in makeup and fine artistry helped you in starting your own skin-care brand?
It truly taught me the in's and out's of what people were looking for for themselves, playing with all different skin types and tones, and seeing what type of products work well or are harmful. It takes working in real time with real people in a hands-on way to learn. I consider my work as a makeup artist to be real-life school.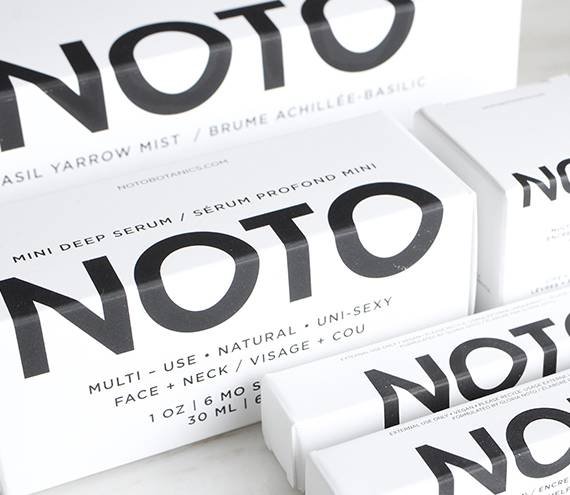 Because you have such a big hand in the brainstorming and creation phase of your products, can you explain what that process is like? 
The ideas can either come from a very personal interest and need for myself or wanting to explore within my own routine, or from being inspired by what our community is saying they are interested in. I usually begin on the concept, what I want to achieve, then deep dive into the ingredients that embody that experience or result, and then build the story behind that. 
What's the biggest challenge you faced in creating NOTO?
I'd say learning how to let go of focusing on my makeup career and moving into having my company be my main hustle — which I gladly welcome and want, but it was a slow transition for me for sure. 
Can you tell us a little bit about NOTO's focus on giving back to various causes and communities? 
Giving back is such a huge part of my business model for NOTO. In a world where we talk about community, giving back and taking care of the earth, I wanted to be a part of something that was able to put what money we could where our mouth is. Also, I feel that the modern consumer is getting smarter and smarter on where they are spending their dollar. They want to be connected and aligned with what they are buying. This is one more way to feel close to us, if you care about similar things.  
Biggest pinch-me moment in your career thus far?
Having the ability to build and support an incredible team. 
Do you have a favorite NOTO Botanics product?
I've made each one out of personal interest and need, so each one is very important to me. I can't go a day without my Deep Serum, though, for sure.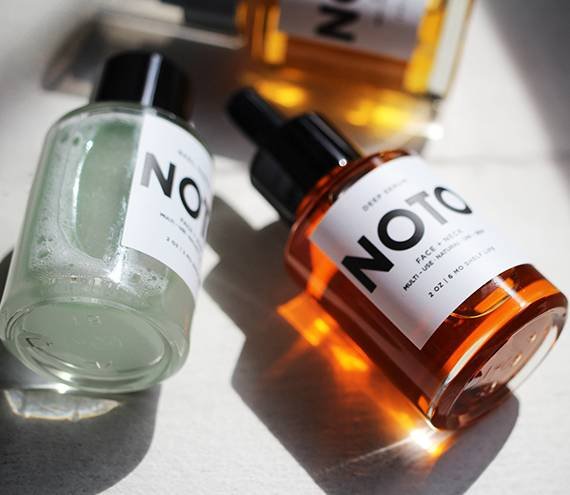 Can you share some advice other aspiring female entrepreneurs? 
Have an authentic voice and vision. Don't rip off other brands just because you like what they're doing or think you have to follow a trend. Be your own voice. And support one another. 
Do you have a dream product that you hope to share with your audience one day?
A full NOTO installation designed bathroom. Complete with custom interiors and a full-body sensorial way to experience the product — because, why not?
Read More:
Career Diaries: Celebrity Esthetician Renée Rouleau
What Happens When You Use Expired Skin-Care Products?
Our Favorite Skin-Care Products at Ulta Beauty for October
Photo Credit: Headshot by Isabella Behravan, Courtesy of NOTO Botanics

Read more

Back to top